Boundary County Archives ~ October, 2013
Home
News
Sports
Social
Obituaries
Events
Letters
News
October 31
Winter storm watch above 4,000 feet: The National Weather Service has issued a winter storm watch above 4,000 for North Idaho and eastern Washington, calling for six to 14 inches of high elevation snow this weekend.
Train derailment near Eastport: Crews are responding to a Union Pacific train derailment about 300 yards south of Iron Horse Road near Eastport. There were no injuries and no roads are blocked. The train is carrying grain, and it's unknown at this time whether there has been any spillage. 12:52 p.m.: Boundary County emergency incident commander Bob Graham reported that an engine and one grain car are on their side, and that only a small amount of grain was spilled. Emergency crews are clearing the scene and Union Pacific is working to right the overturned cars.
Vapor Max damaged by fire: An early morning fire caused heavy damage to the Vapor Max store, 6387 Kootenai Street in downtown Bonners Ferry. According to Bonners Ferry Fire Chief Pat Warkentin, it appears the cause was electrical.
October 29
Halloween, election day coming to VVES: Let's start with the past: The Valley View PTO Book Fair and Community Meal was a great success! The total book fair sales were $4,890. Of that, $1,370 in book profits went to teacher classroom libraries; 180 meals were served! By Principal Gary Pfleuger
BVA to host free barbecue: Boundary Volunteer Ambulance would like to thank our community for their support over the past 48 years! To show our appreciation, we would like to invite everyone to an open house and free barbecue at 11 a.m. Saturday, November 9, at the ambulance garage behind the courthouse.
October 28
Deep Creek Loop update: Please be advised the Deep Creek Loop Bridge project number two is now complete and the new bridge is open to travel. The Deep Creek Loop Federal Emergency Relief Project near the golf course is still an ongoing project.
College advisors coming October 30: Advisors from Idaho's four-year colleges will be available from 9:30 a.m. to 3:30 p.m. Wednesday, October 30, at the North Idaho College Bonners Ferry Center.
Court records and sheriff's log
October 27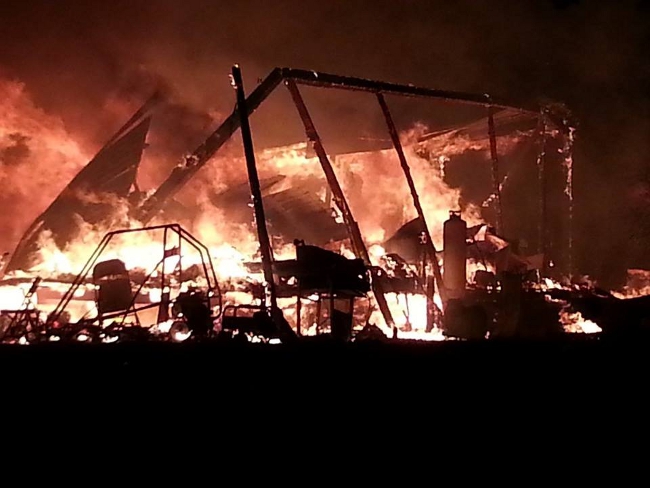 Updated: Fire destroys family's home: An apparent chimney fire this evening destroyed a home and vehicle and claimed the lives of two dogs and some poultry, but fortunately, none of the occupants.
October 26
Wind advisory issued: The National Weather service has issued a weather advisory calling for high local winds and cold temperatures tomorrow and Monday.
Bridgeway congregation surprises pastor ... twice: After 10 years of service, it's hard for a congregation to surprise its pastor, but at Bonners Ferry's Bridgeway Assembly of God on Friday night, it happened. Twice. Pastor Bill Henshaw and his wife, Tammy, didn't know why they were called to the church at 6 p.m. Friday.
Not your typical tattoo parlor: If your picture of a tattoo parlor is of a dingy, dark, smoke filled dive tucked away in the seedier part of town, populated by nefarious characters, you won't be prepared for Northwest Custom Tattoos and Treasures LLC, a family project in Bonners Ferry five years in the making.

Desperately seeking Cody: Cody, a two-year-old male Australian shepherd, was staying at a friend's house more than a month ago while his owners were away, when he saw a critter and gave chase. He hasn't been home since, and his owners haven't given up the search.
Safeway gives to cancer prevention program: Along with the letter of support from the Safeway Spokane District manager for Boundary Community Hospital's Breast Cancer Awareness Early Detection Fall Campaign, was a check for $5,500.
River bottom may be culprit: The eggs of endangered Kootenai River white sturgeon are less likely to hatch on some of the surfaces that have been made more common by human, or anthropogenic, changes on the river, a new U.S. Geological Survey report has found.
Idaho Core Standards website launched: Idahoans for Excellence in Education, a statewide coalition of parents, teachers, school administrators, business leaders and child advocates, has launched a new website in support of the Idaho Core Standards.
October 24

Missing girl may be in Boundary County: A 17-year old girl who has been missing from her Spokane Valley home since late September may be in Boundary County, according to a report in today's Bonners Ferry Herald. Update: Isabel was found safe last night and is now home with her family. Her father picked her up in Moses Lake. Prior to that, Isabel was in Boundary County for a time.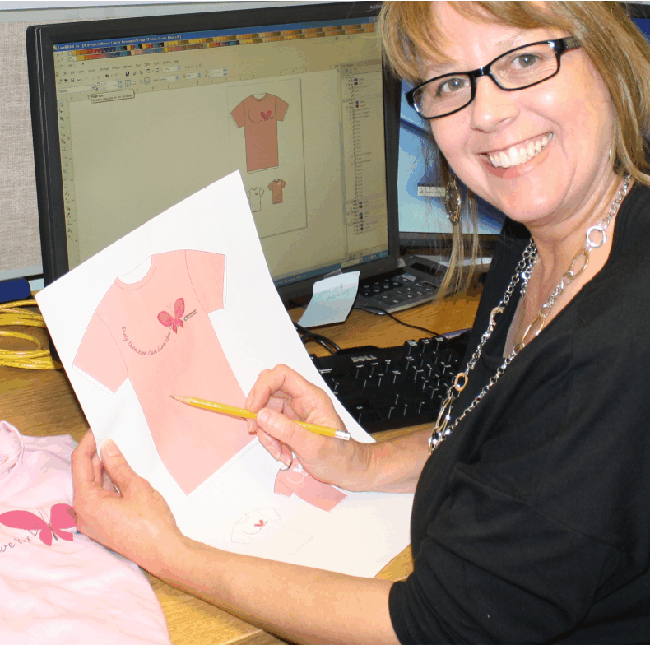 Community gets its own design: Boundary County has its own Breast Cancer Awareness Early Detection T-shirt, and Marcia Morman hopes they'll fill the community next Wednesday.

Valley View library awarded grant: Congratulations to Valley View Elementary for being awarded the $5,000 School Library Access Grant from the Idaho Commission for Libraries' Read to Me program.

Two young dogs waiting to go home: A young adult female was picked up late Tuesday evening at the Kootenai Wildlife Refuge who has recently weaned puppies, and a cute but big young male was found Monday on East Mountain View road in Moyie Springs, already weighing in at a whopping 32 pounds! Both are waiting for their owners to pick them up at Second Chance.
Bonners Ferry FFA receives donation, takes trip: The Bonners Ferry FFA Chapter received a check of $155 on Saturday, September 28, from the Bonners Ferry Vet Clinic. By Club Reporter Emma Pluid
Madrigal coming to the Pearl: Come one, come all to a frolicking Madrigal Event to take place at The Pearl Theater November 9-10!
Legal Aid lawyer to be in Bonners Ferry: A lawyer from the Coeur d'Alene office of Idaho Legal Aid Services will be in Bonners Ferry on Monday, October 28, to meet with low-income Boundary County residents who have legal problems or questions.
Kids invited to submit holiday cards: Superintendent of Public Instruction Tom Luna invites elementary students across Idaho to participate in the annual Holiday Card Contest.
U of I helps explore strange new worlds: A team of NASA researchers around the nation, including scientists at the University of Idaho, revealed today a new view of Saturn's moon Titan.
IDYCA to host informational meeting: Representatives from the Idaho Youth Challenge Academy will host an information session at 7 p.m. Monday, November 4, at the Lewiston Community Center, 1424 Main Street.
October 22
Deep Creek Loop to reopen soon: There have been delays on the north end of construction near Mirror Lake, but Deep Creek Loop should reopen by the end of the month.
Former Badgers invited to Senior Night: We would like to invite all former Badger football players to participate in the pre-game ceremonies this Friday evening as we face Kellogg.
Locals get scam prescription card offer: A number of Boundary County residents have reported receiving what at first glance appears to be an official government offer promising to save users up to 50 percent on prescription costs, but it's not from the government, and you'll save yourself some headaches by simply throwing it in the trash.
Weather spotters needed: The National Weather Service (NWS), is looking for volunteer weather spotters in Boundary County, and they're offering free training from 6:30 to 8 p.m. Wednesday at South Boundary Fire Station 1, 20 Stagecoach Road, Naples.
Deadline approaching for service academy aps: With the government shutdown now concluded, Members of Idaho's Congressional Delegation are reminding Idahoans that the deadline for submitting applications for U.S. Academy Nominations is just over a month away.
October 21
Heater suspected in house fire: A gas space heater is suspected of sparking a Sunday morning house fire in Bonners Ferry that destroyed the upper floor of an Arizona Street Duplex and sent two people, including a Bonners Ferry Police officer, to the hospital.
Lyme disease is local: It's been a trying several weeks for a Bonners Ferry family whose young daughter is undergoing treatment for the debilitating effects of Lyme Disease, but their abiding faith, the small steps of progress and the love and support of a community appear to be contributing just what the doctor ordered.
Court records and sheriff's log
October 20

Chief Cliff Kroeger passes: News Bonners Ferry is saddened to report that beloved former Bonners Ferry Fire Chief Cliff Kroeger, 91, passed away at the Boundary Community Hospital Extended Care Facility at around 5 p.m. today, many of his family at his side.
7:15 a.m. House fire on Arizona Street: Bonners Ferry fire crews and ambulance personnel are responding to a house fire at 6320 Arizona Street to a house fire. Several explosions are being reported. The fire was spotted by a city police officer, who was able to rescue one man from the home. 9:15 a.m.: The fire has been contained but streets are still closed as crews extinguish the blaze. No others were inside.
October 18
Big Daddy's serving up southern fare: After more than a decade of sitting empty, an historic Porthill establishment is once again open and vibrant, with a new look in keeping with the old, a spirit of days long missed, and a return to fun and food the entire family can enjoy.
Tribe offering public tour: The Kootenai Tribe of Idaho will host a public meeting at the Kootenai River Inn for community members to learn about the on-going habitat restoration work, followed with a short tour to one of the 2013 project sites.
Caribou Pass Road to close: The Bonners Ferry Ranger District announces the temporary closure of Forest Service Road 1007, Caribou Pass Road. The closure will be from October 21 through October 25, and again October 28 through November 1, to allow visitor access along the road during the weekend.
BCH offers discount mammograms: When statistics are one in eight—of anything—the odds are high. Picture a gathering, perhaps a basketball game, a church service, a school graduation, a concert, or a community play, then pick one woman out of every eight women. That little exercise brings home why it is so important for women to have regular mammograms.
NIC offers free GED help: The current version of the GED test will expire at the end of 2013. The current version, known as the 2002 Series GED test, will be replaced with the new 2014 GED test on January 2, 2014. Those who have taken the 2002 Series GED test, but not passed all five parts, have until December 18 to pass or they will need to start over again in 2014 with the new GED test in order to receive their high school credential.
Musicians needed for Festival of Trees: Volunteers are needed to provide musical entertainment throughout the Festival of Trees - Family /Community Night, from 4 to 7 p.m. Friday, December 13.
Crapo extends intern deadline: Due to the government shutdown during the first few weeks of October, Idaho Senator Mike Crapo announced today that he will extend the application deadline for the internship program in spring of 2014.
October 16

Ericka Johnson solos on her birthday: Fall is settling in, and back again are the cool, clear fall days that are perfect for getting up in a plane to see the fall colors and the fresh new snow on the peaks. Ericka Johnson has been taking advantage of the good weather and on Friday, October 11, in celebration of her 17th birthday, she became the newest and youngest private pilot in Boundary County.
Christmas Concert rehearsals start soon: Calling all singers high school age through seniors! Bonners Ferry Community Choir begins rehearsals for their annual Christmas concert on Tuesday October 22 at 7:15 p.m.
IDL helping furloughed federal workers: The Idaho Department of Labor is prepared to help all federal workers in Idaho furloughed as a result of the government shutdown. Federal and contract employees laid off due to the government shutdown are eligible to file for unemployment benefits under the same conditions as all other workers.
Supplement linked to acute hepatitis: Idaho public health officials learned last week that severe acute hepatitis and sudden liver failure among previously healthy patients may be linked to the dietary supplement OxyElite Pro.
Math teachers to study Common Core: The University of Idaho will host 120 K-12 teachers and administrators during a conference on Idaho Common Core Standards in mathematics October 18 from 5 to 8 p.m. and October 19 from 8 a.m. to 4 p.m. at North Idaho College Student Union Building in the Lake Coeur d'Alene room.
October 15
High School campus reopened: After a two day campus restriction for male students resulting from a bomb hoax last Thursday, Bonners Ferry High School Principal Tim Gering not only announced this afternoon that the campus was reopened, he personally addressed all male students to thank them for their cooperation and understanding in the wake of a troubling incident.
U of I loses an icon: The University of Idaho community lost an exemplary chemist, teacher, mentor and friend with the passing of Professor Emeritus Malcolm MacKenzie Renfrew. Renfrew died October 12, his 103rd birthday, in Moscow.
Court records and sheriff's log
October 13
Speeding on detour route raises concern: A detour due to a federal road construction project is causing headaches and concerns for some who live on twisty, narrow Lookout View Road, now being used by many driving between Moravia and Highway 95.
October 12
Bomb hoax prompts closed campus for boys: In the wake of a bomb hoax discovered in a restroom in a boy's locker room at Bonners Ferry High School Thursday, school district administrators will close the campus for all male students beginning Monday.
Two local drivers in Athol accident: Two Bonners Ferry men in separate vehicles were involved in a three car collision on Highway 95 shortly after noon today near Athol. The crash sent one to the hospital, but neither Bonners Ferry driver was injured.
October 11

Beautiful Great Dane found: This big boy showed up yesterday at the home of Wayne and Krista Kreiger-Hurst in the Highland Flats area, and they're taking good care of him while hoping that whoever owns him is missing him and appreciates what a great dog he is.
Common Core meeting slated: A community meeting aimed at looking at the dark side of the new "Common Core" educational standards being adopted in Idaho and 45 other states will be held at 11 a.m. Saturday, October 19, in the Bonners Ferry High School auditorium.
Weather delays to slow traffic through winter: The traffic in a five-mile section of U.S. 95 from Athol to south Granite will remain on the southbound lanes this winter as part of the Garwood to Sagle reconstruction, the Idaho Transportation Department announced.
October 10
High school being evacuated: Emergency crews are responding to Bonners Ferry High School and students are being evacuated due to an unspecified bomb threat discovered by a teacher. The school alert system has been activated to notify parents. Update: 11:25 p.m.: Bonners Ferry High School students are now returning to their classes after a bomb threat written in a restroom was discovered at about 9:30 a.m. today by a teacher. Police have finished searching and no explosives were found.
October 9
School district to charge tuition for some students: Due to a recent change in state law, Boundary County School District 101 trustees tonight voted unanimously, with one member citing conflict of interest, to impose tuition fees on students from outside the state who reside in licensed public and private residential facilities who attend county public schools.
E-smokes to be banned at schools: For some things, appearances are everything, even though they can be deceiving. On the recommendation of School District 101 Superintendent Richard Conley, the school board of trustees on Tuesday removed a measure of deceit as regards tobacco.0
October 8

Luna to speak on Common Core curriculum: Because of the controversy over the new Idaho Common Core Standards in education, the Boundary County Republican Central Committee has invited State School Superintendent of Public Instruction Tom Luna to speak at our November 4 meeting at 6 p.m.
National Treasure to perform at the Pearl: The Pearl Theater is pleased and excited to present renowned balladeer, old time banjo player and song collector Sara Grey in concert at The Pearl at 7 p.m. Sunday, October 13.

Wynword Press publishes first book: New local publishing company Wynword Press today announced the release of its first book: the new, third edition of Dr. Beth Hedva's award-winning self-help book, "Betrayal, Trust and Forgiveness." The author will be in Bonners Ferry later this month.
Doing the right thing in school: Teaching students to do the "right thing" is always what we are after at school. Teaching students to stand up to their classmates who are doing the "wrong thing" is a very difficult lesson. But this is what we need to do! By Principal Gary Pfleuger
Notice: The Westside Road/Lions Den Road Project has been postponed and Lions Den Road is now open. Access to Moravia/Deep Creek/Snow Creek areas can be made via Riverside Street/Lions Den Road or Pleasant Valley Loop/Lookout View Road for the remainder of the season.
October 7

Cheerleaders invited to London Parade: Bonners Ferry High School cheerleaders Aubrey Tucker and McKayla Moore, both seniors, are among more than 500 high school cheerleaders and dancers from across the U.S. invited to perform in the world famous London New Year's Day Parade.
Valley View hosting book fair: Valley View Elementary will be having their Scholastic Book Fair next week. It will be set up and ready for anyone to purchase at 7:30 a.m. Monday, October 14.
Parenting classes offered at Valley View: Being a parent is arguably the most important, yet most difficult, job a man or woman will ever do. Unfortunately, there is very little training before a person becomes a parent, other than the example of one's own parents.
Court records and sheriff's log
October 6
Discovery of TNT prompts evacuation: A man who purchased a box of dishes from the widow of a long-time miner Saturday found he'd purchased a bit more than he'd bargained for, and the discovery prompted the evacuation of around a dozen homes in the Eaton Addition in Bonners Ferry.
October 4
Service Academy Day cancelled: Due to the government shutdown, the statewide Service Academy Day at Gowen Field has been cancelled for tomorrow, October 5.
BVA to hold open house: Boundary Volunteer Ambulance (BVA) would like to thank our community for its support over the past few months. We'd also like to thank our county commissioners for once again choosing an ambulance service that has proven itself in so many ways over the past 45 years.
October 2
Training on hold for Idaho National Guard: Major General Gary Sayler, Idaho National Guard commander, today announced the postponement of monthly training for members of the Idaho Army National Guard and Idaho Air National Guard.
Ambulance agreement reached: After months of often acrimonious debate, Boundary County Commissioners on Monday entered into a contract for ambulance service in the county, in the end retaining the organization that has served the community for nearly 50 years.
Do I have to sign up for Obamacare? "I have a lot of people asking me if they have to enroll and if so when and if I don't what will happen," said Boundary County attorney Tom Bushnell. "Attached please find a little analysis I did on the possible exemptions to the penalty associated with the Affordable Care Act AKA Obamacare."
Whooping cough on the rise in North Idaho: Whooping cough (pertussis) continues to infect people throughout the five northern counties, pushing the annual average number of cases from six to 54 since 2009.
AARP warns of ACA scams: With open enrollment under the Affordable Care Act beginning October 1, 2013, scammers are out in full force trying to take advantage of consumer confusion. So it's important to arm yourself with the knowledge to recognize, refuse and report these scams.
October 1
Shutdown affects outdoor recreation: Idaho Department of Fish and Game advises Idaho hunters, anglers, trappers, and wildlife watchers of the following information about federal land closures related to the federal government shutdown.
Idaho Labor Department operating: Despite the partial shutdown of the federal government, the Idaho Department of Labor is operating normally. Unemployment insurance benefits are being paid, and employment services being provided throughout the department's network of 25 local offices.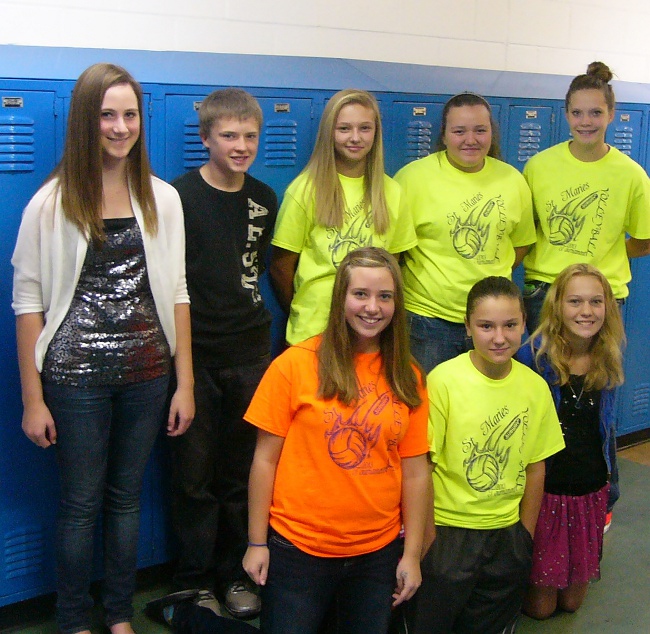 Middle schoolers to open Christmas Store: Students in Mrs. Kelly Hinthorn's eighth grade Reading plus class aren't only reading, they're hard at work preparing to open a very special Christmas Store in the middle school library in conjunction with a Junior Class Parents Breakfast in the lunch room on Saturday, December 7.
Mind, Body & Spirit Expo coming Saturday: The Pearl Theater will be abuzz Saturday with a continuous flow of guest speakers, demonstrations, personal readings and therapeutic healing sessions at the "Exploring the Mind, Body and Spirit Expo from 11:30 a.m. to 5 p.m.
Corps shutting down services: The U.S. Army Corps of Engineers is curtailing some services and closing its campgrounds and day-use parks nationwide beginning today, due to the lack of fiscal 2014 funding legislation.
Shutdown closes refuge: The Federal Government will be closed as current funding expired on September 30, 2013. The U.S. Fish and Wildlife Service is very much aware that any lapse in appropriations imposes hardships on those we serve. Due to this event, the Kootenai National Wildlife Refuge will be closed to the public.
Obituaries
Johnny Arnold Robinson, September 17, 1958 ~ October 24, 2013
Frank Spalding, May 15, 1937 ~ October 24, 2013
Belva Mae Humphreys, May 24, 1923 ~ October 22, 2013
Clifford Alvin Kroeger, July 26, 1922 ~ October 20, 2013
Social

Rieblis welcome first child
:
Luke and Rachel Riebli, Tucson, Arizona, welcomed their first child, son William Joseph, born September 15 at Northwest Medical Center in Tucson. He weighed nine pounds, six ounces, and was 21.5 inches long.

Plaster graduates Air Force basic
:
Air Force Airman Cheyenne N. Plaster graduated from basic military training at Joint Base San Antonio-Lackland, San Antonio, Texas.

Kayley Piatz honored
:
Kayley Piatz, a senior at Bonners Ferry High School, is the student of the month selected by Upsilon Chapter, Delta Kappa Gamma Women Educators International.

Welcome Riley Reed
:
Riley James Reed was born September 29 to Ryan and Sarah Reed, of Naples. He weighed seven pounds, 10 ounces.

Ulappa earns honor at BSU
:
Amy Ulappa, the daughter of Tom Ulappa and Janis Kerby, both of Bonners Ferry, was recently notified that she won Boise State University's Distinguished Master's Thesis award.
Sports
Lady Badgers end season: Districts ended for the Lady Badger volleyball team on Thursday in Rathdrum against Kellogg in a loser out game. The Badgers sadly lost in three sets: 14-25, 18-25 and 22-25.
Badgers earn state berth: On Friday, the Bonners Ferry Badgers hosted the Kellogg Wildcats in an Intermountain League football game, and earned a trip to state with a 59-13 romp.
Lady Badgers in loser-out bid for state: The Badgers fought hard against Priest River on Tuesday, but fell to this year's IML champs. They play tonight in a loser out match against Kellogg. "We came out flat, but didn't give up and came back in sets three and four with a vengeance and beat them handily," said coach Janis Tucker, who was named the Intermountain League's Volleyball Coach of the Year.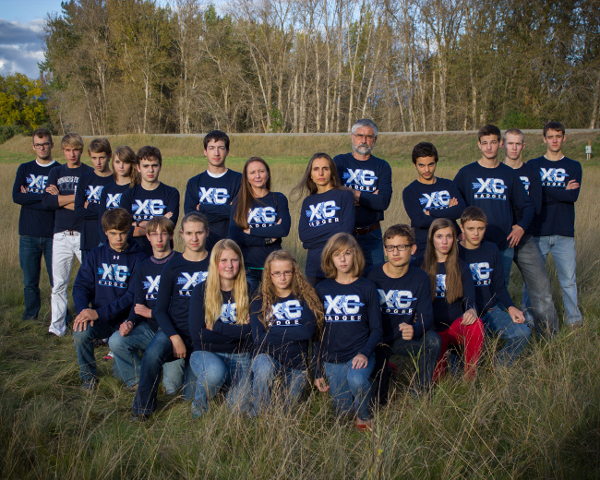 Badgers hosting district meet: The Bonners Ferry Badgers cross country team took a week off of racing as they prepare to host the District cross country meet this Thursday at Mirror Lake Golf Course, and everyone's encourage to come out and cheer our runners on.
Badger girls going to state: For the first time in half a decade, the Bonners Ferry Badgers girl's soccer team has earned a trip to the state tournament.
Badgers defeat Priest River: On Friday, the Bonners Ferry Badger varsity football team traveled to Priest River to tackle the Priest River Spartans and came away with an IML win, 20-14.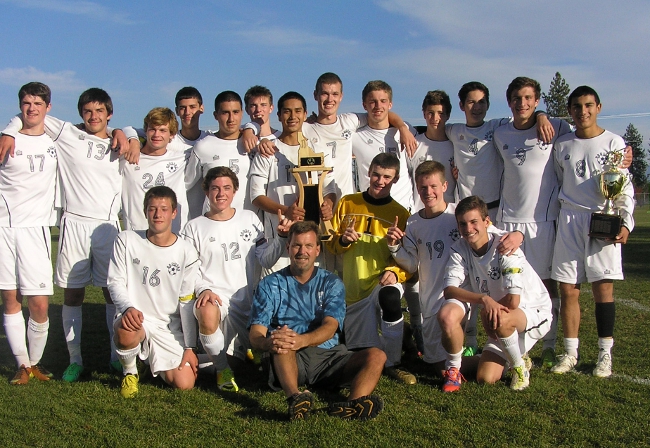 Badger boys going to state with perfect IML record: The Bonners Ferry Boys' soccer team claimed the Idaho District I-II Championship Saturday by beating St. Maries 3-0 at Rotary Field in Rathdrum. Badgers dominated the All-Intermountain League selections announced at the District I-II tournament last Friday in Rathdrum, placing six on the team of twelve players.
Disabled hunter access available: The Disabled Hunter Access Program on the Bonners Ferry Ranger District will be available again this year to qualifying hunters. The program allows motorized access for hunters with disabilities on two roads normally closed to motorized use during the general rifle seasons for both elk and deer.
Badger runners finish regular season: The Badgers wrapped up the cross country regular season on the fastest course they'd seen all season. After the government shutdown led to the closure of Riley Creek Campground in Laclede, the Sandpoint High School Cross Country team moved their invitational to Travers Park which featured three laps around the outside of the park and a mostly flat and entirely paved course.
Lady Badgers fall on Senior Night: Clark Fork defeated Bonners Ferry in a five set match Tuesday at Bonners Ferry, a disappointing Senior Night for Camille Awbrey, Makenzie Carle, Emma Kelly, Desirae Minor and McKenzie MacDonald.
Badger runners do well in Moscow: Badger runners faced a tough course last Friday when they took on the hills of Moscow at the Bob Weisel Invite. The meet was unique in that races were divided by class and boys and girls ran together.
Badger girls play hard against Spartans: The Badgers played three solid games against second place Priest River Thursday evening, but fell in league play; 26-24, 25-27, 25-20, 25-11.
Boys soccer squad clinches IML title: The Bonners Ferry boys' soccer team earned the Intermountain League season title with a pair of convincing wins last weekend. The Badgers shutout Orofino 7-0 at home on Friday, then traveled to St. Maries on Saturday and came away with a 5-1 victory, leaving the Badgers at 5-0 in league with one game remaining.
Badger girls fight hard in big tourney: The lady Badgers traveled to Spokane to play in the Crossover Classic, recently renamed the "Linda Sheridan Volleyball Classic Tournament" in memory of co- founder of the Crossover Classic, Linda Sheridan.
Badger girls fight hard in big tourney: The lady Badgers traveled to Spokane to play in the Crossover Classic, recently renamed the "Linda Sheridan Volleyball Classic Tournament" in memory of co- founder of the Crossover Classic, Linda Sheridan.
Badgers shut out Reardan: On Friday the Bonners Ferry Badger football team traveled to play the Reardan High School Indians. The Badgers took the opening kickoff and set the tone of the game by driving to the 20 yard line while taking eight minutes off the clock. The Badgers did not score but kept Reardan in poor field position for the first quarter.
Lady Badgers fall in nail biter to Kellogg: The Badger volleyball team lost a five set nail-biter Tuesday at home against the league-leading Kellogg Wildcats.
Boys on top of IML soccer standings: The Bonners Ferry boys' soccer team defeated the Libby Loggers 5 - 4 Monday night in an exciting non-league match at Lindberg Field. Senior midfielder Jesus Mendez put the Badgers up in the 11th minute with the assist going to sophomore striker Jake Tremble.
Badger runners have stellar day: Badger runners posted some of their best races of the season on Thursday at Priest River Lamanna High School. The course was mostly flat, which made for rapid times on a brand new course. The small meet size allowed the Badgers to practice race tactics and come out with great team wins.
'Tackle me Pink' cheer camp slated: Aspiring cheerleaders are invited to attend the "Tackle me Pink" cheer camp at Bonners Ferry High School on Friday, October 11, and after spending a few hours learning both cheer and dance routines, they'll be on the sidelines that night as the Badgers take on Timberlake.
Letters
Congressman Raul Labrador:
It's just one thing after another. The Obamacare rollout keeps getting worse and worse. The website is so dysfunctional ninety-nine percent of applications aren't being processed. When President Obama finally acknowledged the problem – three weeks after it started - he encouraged people to use the phone.
A disgusted citizen
:
It amazes me that this county closed both sane routes to Deep Creek! Whose brilliant idea was that? Seriously, at the same time?
Susan Straub
:
Here's to you and your WONDERFUL important efforts to get books into the lives of more babies and their families.
Barbara Russell:
In 2003, I went to Dr. McCreight with what I thought was a spider bite. He said he'd worry it was Lyme Disease but we don't have it here. I told him I just returned from Pennsylvania, to which he said I had Lyme Disease.
Mike Weland:
Since offering this website for sale after my wife and I decided to move to Alaska to be able to spend the years we have left enjoying our grandchildren, I've come to realize I may have asked too much, and told too little.
Jack Thomas:
You are to be congratulated for raising awareness of Lyme disease with your article, "
Lyme disease is local,
" but it contains several misleading statements.
Lee Haarstick
:
What does "Affordable Health Care" really mean to WE the SHEEPLE? Are you signed up yet? The fun is just beginning!
Derrick Alt
:
I don't know where to begin ... before I start off I will just say that I am addressing the school as a whole, not anyone in particular. Anyhow, I thought that the whole bomb threat situation last year would be over by now, but I guess not. The students that think this is funny are no better than a preschool child.
Mike Weland
:
On October 8, I wrote an editorial that began, "There is an obvious theory rampant in Boundary County that an elite cabal controls Bonners Ferry Badger sports, and the school board of trustees is unaware or in cahoots."
Mike Weland
:
There is an obvious theory rampant in Boundary County that an elite cabal controls Bonners Ferry Badger sports, and the school board of trustees is unaware or in cahoots.
Congressman Raul Labrador
: As you've probably heard, the federal government shut down today because of a "lapse in appropriations." Quite simply, there is no money currently available for many government functions, although its most important functions – from paying our soldiers to processing Social Security checks – will continue uninterrupted.
Lee Haarstick
:
I realize the 2009 Federal stimulus package dangled a five billion dollar bribe to cash strapped US states to sign on to the new Common Core agenda. Now we are finding out there are strings attached.
Back to archives