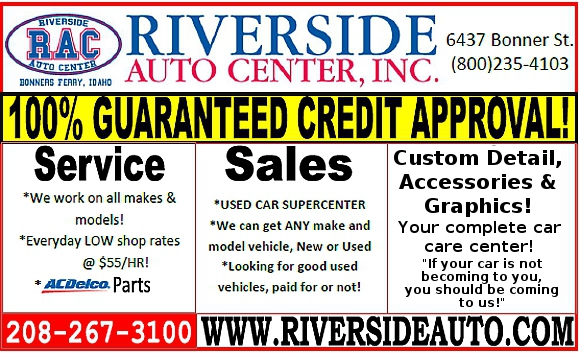 News
April 25

Farm Tour 2017 coming May 26: The Boundary Soil Conservation District and Farm Bureau would like to announce their upcoming free Community Annual Farm Tour! The date has been set for Friday, May 26, rain or shine! This year's event will start at Bee Haven Flower Farm and then will head east to three other locations.

Crunch time: Students at BFHS are working hard to navigate the quick approach to the completion of the 2016-2017 school year. We are just beginning our state testing schedule, and we are looking forward to seeing the success our students show on those tests. By Principal Kevin Dinning
April 24

School board election May 16: Boundary County voters will be asked to go to the polls on Tuesday, May 16, to elect two trustees to the Boundary County school board, and at least one will be a new face as trustee Nichele Whittaker, has chosen to step down. She will have served the students of Boundary County for four years, the last year as chair, when she, in her own words, returns to being a regular parent.
Four common ornamentals now listed as noxious weeds: As of the close of the 2017 Idaho Legislature session, four genera of plants are now included on the Idaho Noxious Weed List as "prohibited genera;" Cytisus, Chamaecytisus, Genista, and Spartium.

Lipstick on a stick: When I was a kid, back when everything seemed old, one thing that didn't were women's lips. You couldn't see the old even if it was there because all of them were liberally painted with lipstick. Musings from Moyieboy by Ken Carpenter
78 set to graduate at UI Coeur d'Alene: Seventy-eight graduating students are eligible to receive a combined 78 degrees this spring at the University of Idaho Coeur d'Alene. Students from UI Coeur d'Alene applied for 48 bachelor's degrees, 28 master's degrees and two specialist degrees.
April 22
Online county scanner feed going off temporarily
The Broadcastify police scanner feed for Boundary County that people use online will be down for about a week starting at about noon Sunday. Allen Gemmrig, who provides the feed, will be making upgrades to improve reception and will let us know when it is back up.
Cruisin' ...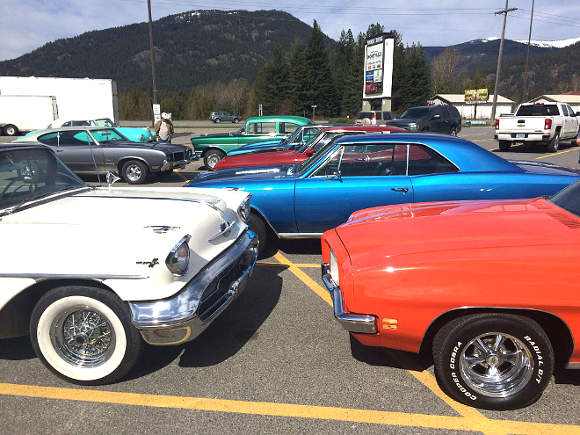 The Rod Benders and Libby Ignitors enjoyed a wonderful breakfast at Chic n' Chop Restaurant in Bonners Ferry this morning and are now out for a cruise through Bonners Ferry and Ponderay! This sunshine means cruisin' weather!

BFHS Robotics competes at Western Canada Regional: Bonners Ferry High School FIRST Robotics Team 2130 Alpha+ recently returned from Calgary, Alberta, after competing in the Western Canada Regional. This year teams competed from Turkey, Poland, China, Australia, Mexico, Canada, and the United States. The event was a celebration of diversity and the universal language of STEM was spoken by all participants.
Tech Connect Fair slated at NIC: The public is invited to meet with employers from the area and learn about career opportunities at the Tech Connect Career Fair and Open House Tuesday, April 25, from 4 to 7 p.m. at the North Idaho College Parker Technical Education Center in Rathdrum.
Idaho unemployment drops again: Idaho's seasonally adjusted unemployment rate dropped to 3.5 percent in March, down one tenth of a percent from 3.6 percent in February. March marks the 78th straight month of over-the-year labor force gains.
April 21
In the face of stroke, think FAST: A drooping face, weakness or numbness on one side, slurred or garbled speech ... this might be a stroke! Like heart attacks, a stroke is a life-and-death emergency; time is critical and every second counts, so think F-A-S-T and dial 9-1-1 immediately. By Stu Willis, MD
Spring Hiring Event to be the year's biggest: The Spring Hiring Event organized by the Idaho Department of Labor will have more than 60 employers eager to fill more than 700 job openings from 10 a.m. to 2 p.m. Wednesday, April 26, at Real Life Ministries, N1866 Cecil Road, Post Falls.
More News →
Letters & Opinions
Richard Cowell IV: On behalf of Explorer Post 190, I would like to wish everyone a very large thank you. From the beginning, we had people both within our organization and in the community believing we had truly signed up for an impossible task.
Rosanne Smith: Moyie City Council is holding a special meeting at 6 p.m. this Wednesday, April 19. They will decide whether an individual may develop his property by placing two homes (trailers) on one parcel without splitting it.
Idaho Representative Heather Scott: Just because the legislative session is over doesn't mean the job of the legislator or the citizen is done. Now, through the end of the year, is the most important time to pay attention to proposed rules, regulations and fees which bureaucrats and lobbyists are drafting.
More Letters →
Sports & Outdoors
Last chance to buy licenses before new fee takes effect
: Hunters, anglers and trappers will see new prices starting May 1 with the addition of a $5 access/depredation fee for resident adults and $10 for nonresident adults when they buy their first annual license.
Badgers trample Wildcats in two
: The Bonners Ferry Badger baseball team began their Intermountain League title defense Saturday with convincing wins over the Kellogg Wildcats, 11-1 and 10-0. Both games were shortened due to the 10-run rule. By Coach Tom Turpin
Spring chinook seasons open Saturday
: The spring chinook salmon fishing season will open Saturday, April 22, with a four-day-a-week season in the Clearwater River drainage, and daily fishing on the Snake, lower Salmon and Little Salmon rivers.
More Sports →
Obituaries
Stephen Moody, 76, passed away peacefully at his home in Bonners Ferry to be with Jesus on December 5, 2016. A memorial service will be held at 2 p.m. Sunday, April 30, at Mountain Springs Church, 6789 Main Street, Bonners Ferry.
Wanda Maxine Carpender, 84, passed away suddenly on January 31 in Bonners Ferry with her loving husband Sam by her side. A memorial service is being planned for May 14, 2017.
James Kevin McNally, born March 17, 1952, passed away peacefully at his home in Bonners Ferry on December 10, 2016. A small service to bury Kevin's ashes will be held at Grandview Cemetery 11 a.m. Saturday, July 1. A get together at the Bonners Ferry Eagles Aerie will be held afterward.
More Obituaries →
Search News Bonners Ferry:
Loading
Social News

VVES a great place to work and share life: Valley View Elementary School (VVES) is a busy place with so many great students and hard-working staff. At VVES we have students and staff that go out of their way to hold doors, pick up garbage on the campus, give an encouraging word when needed, and are just wonderful citizens to be around. By Principal Nathan Williams
Quite a lively winter at the Restorium: Life here in the Restorium is full of activity. We are blessed to have a staff who really cares about us and who do much to make our lives interesting. This winter has been so severe, but several inside activities kept our folks busy so no one got cabin fever too badly! Restorium Ramblings!
More Social News →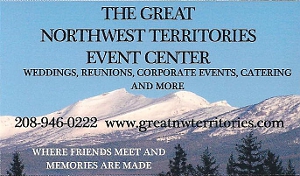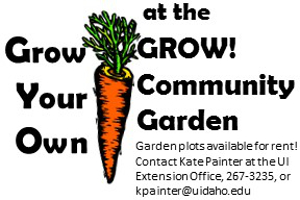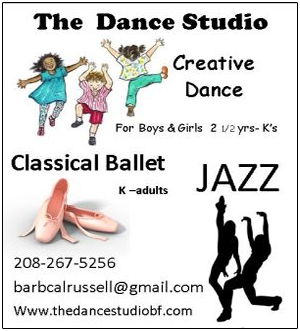 Events
Wednesday, April 26
Mushrooming in Boundary County, 1 to 4 p.m., Boundary County Extension office, 6447 Kootenai Street, Bonners Ferry. Boundary County is one of the best areas in the country for gathering wild mushrooms, according to local expert Art Church, and in this free class, he will discuss identification and techniques for safe mushroom foraging. Class size is limited. To register, call (208) 267-3235.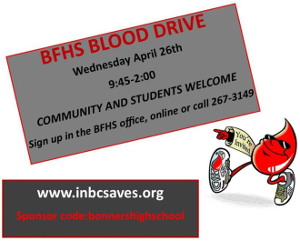 Thursday, April 27
Badger Baseball, 4 p.m., at Lakeland.
Friends of Kootenai National Wildlife Refuge casual get-together, 4:30 to 7 p.m., Mugsy's, 7161 Main Street, Bonners Ferry. Would you like to learn more about the Refuge and meet some of people who are actively involved? Want to get more involved? Hors d'oeuvres will be served and there will be a no host bar.
Bonners Ferry Chamber Annual Meeting and Awards Dinner, 6 p.m., Kootenai River Brewing Company, 6424 Riverside Street, Bonners Ferry. Contact Wendy Hawks at (208) 290-1880, Patty Branson at (208) 610-8213 or Melinda Brinkman at (208) 610-8056 for more information or to register for the event.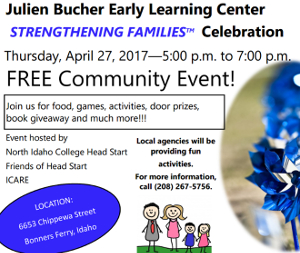 Friday, April 28
Naples Elementary kindergarten registration, by appointment, Naples School. If you plan on enrolling your kindergartener at Naples, please call Linda Lee at (208) 267-2956.
Saturday, April 29
Bonners Ferry Farmers Market Opening Day, 8 a.m. to 1 p.m., Bonners Ferry City parking lot.
Badger Softball, 11 a.m., double header at Timberlake.
Badger Baseball, 11 a.m., double header at Timberlake.
Movie at the Pearl, 7 p.m.: To celebrate Earth Day, the Pearl Theater brings you "Minimalism: A Documentary About the Important Things." This #1 indie documentary of 2016 examines the many flavors of minimalism by taking the audience inside the lives of minimalists from all walks of life — families, entrepreneurs, architects, artists, journalists, scientists, and even a former Wall Street broker — all of whom are striving to live a meaningful life with less. Admission by donation. Movie is not rated.
More Events →