Boundary County Archives ~ October, 2012
Home
News
Sports
Social
Obituaries
Events
Letters
News
October 31
Tribe proposes new hatchery: After the remarkable success of the Kootenai Tribal Hatchery, built in the early 1990s, the tribe is proposing a second, larger hatchery facility at their Twin Rivers Canyon Resort, situated at the confluence of the Moyie and Kootenai Rivers.


County commission minutes, October 15-16
County commission minutes, October 8-9
October 30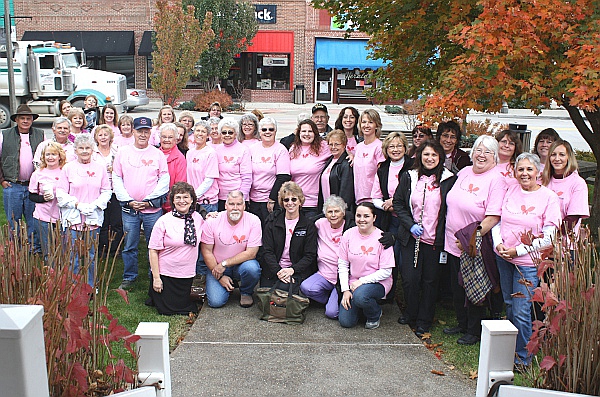 Bonners Ferry turns pink for Early Detection Day: A crowd of pink clad men, women and children gathered at Georgia Mae Plaza last Friday, on a chilly fall day to hear Bonners Ferry Mayor Dave Anderson proclaim October 26, 2012, as Breast Cancer Awareness, Early Detection Day.


U.S. 95 changing at Chilco: Traffic on U.S. 95, between Chilco and the Silverwood theme park, will change to a new alignment beginning Thursday, November 1, weather permitting.



Halloween survival guide: Before every Halloween, the media is filled with articles and advice on safety; wear bright clothing, travel in groups, check your candy before you eat it, and on and on. But no respectable media has ever, to my knowledge, has ever offered the tips that truly matter to most of us, until now.
October 29

Six years to life in Old's death: John August Funkhouser, 62, will spend a minimum of six years in prison for the 2011 shooting death of Anna Old, 43, who was shot once in the back of the head in the home they shared in Moravia. If denied parole, he could remain in prison for life.



Big changes at Jacob's: There are big changes taking place at what not too long ago was Jacob's Automotive & Repair at Three Mile, now renamed Jacob's Auto Parts, Feed and Farm. There's still the parts counter with the stools, aisles of auto parts and accessories ... just what you'd expect in a parts house, but now you'll find bags of feed; chicken, hog, horse and cattle, dog and cat food, lawn sprinklers and other items you'd more likely associate with a farm store, which is what it's becoming.


High interest in Verby's bench: First District Judge Steve Verby, who won election to the bench in 2002, will move on to senior status, which, though he will continue to hear cases, is a position akin to semi-retirement for Idaho judges, vacating his office January 18, 2013.


Court records and sheriff's log
October 25

Shook Twins coming home for Thanksgiving: While they're called twins, the Shook Twins are actually a trio, and the actual Shook twins, Sandpoint natives Laurie and Katelyn Shook, are coming home for Thanksgiving, and bringing along the third member of their band, Kyle Volkman. While here, they'll be performing two shows, one at the Pearl Theater in Bonners Ferry at 7:30 p.m. Friday, November 23, and again at the Panida Theater in Sandpoint at 7:30 p.m. Saturday, November 24.


North Idaho EMS Conference slated: Registration is open for the North Idaho EMS Conference to be held November 2-4 in the Meyer Health and Science Building in North Idaho College's Meyer Health and Science Building.


Inn expansion put on temporary hold: Work got underway recently on a 20,800 square foot expansion project to add 36 new guest rooms at the Kootenai River Inn, but the project has been put on voluntary temporary hold to address concerns raised by the city and the Army Corps of Engineers.
October 24
Local woman, son involved in Coeur d'Alene pileup: A Bonners Ferry woman and her six-year-old son were among several people involved in a 13-car pileup on U.S. 95 at Kathleen Avenue this afternoon in Coeur d'Alene.


Be safe on Halloween: Halloween is a night of spine-tingling fun, with little ghouls and goblins, princesses and super heroes, hobos and characters of every stripe traipsing house to house on city streets and county roads. It's a night to be cautious, as well, lest the terror become real.
October 23
Bomb threat evacuates BFHS ... again: For the third time in as many years, a terse, hand written threat in a Bonners Ferry High School restroom indicating a bomb forced evacuation of the building and an all-out response by emergency personnel this morning.
October 22
Chamber hosting social media boot camp: If you've ever wondered how to harness the power and reach of today's internet social media, it's time to sign up for boot camp ... Social Media Boot Camp, taking place for four hours Wednesday evening at the extension office.


Court records and sheriff's log
October 21
Winter storm watch issued over 2,500 feet: The National Weather Service, Spokane, issued a winter storm watch to go into effect Monday afternoon through Tuesday morning for areas above 2,500 feet, with snow accumulations of five to 10 inches possible.
October 20
Idaho soldier killed in Afghanistan: The military today announced that 20-year-old Private First Class Shane G. Wilson of Kuna died Thursday in Khost, Afghanistan. The cause wasn't given.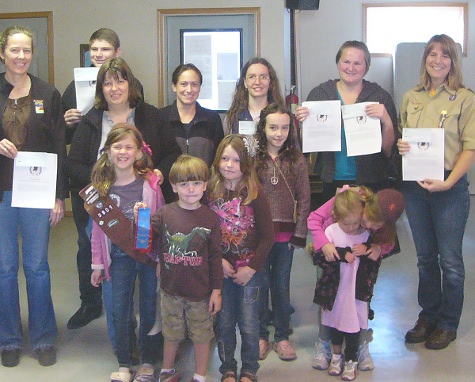 Eagles distribute $2,100 to local youth: Each year, hundreds of folks visiting the Boundary County Fair stop by the Eagles Aerie 3522 booth for that quintessential fair favorite, cotton candy, or a refreshingly cool snow-cone, the perfect treat on a hot summer day.



Deer season not welcome by all: Many in North Idaho look forward to it all year long. The days turn crisp with autumn, the leaves on the hardwoods and the needles on the larch show off their most spectacular colors and its finally here, opening day of deer season. Unfortunately, too many of those who arrive with the flush of buck fever are idiots.



Chance meeting with a hero: On October 14, Dr. Marty Becker, America's Veterinarian and a neighbor to those who call Boundary County home, was going through Salt Lake City International Airport, on his way to New York City to tape a segment for ABC's "Good Morning, America," when he spotted a scruffy-looking old guy he thought recognized.
October 18
Extended unemployment ending for many: The Idaho Department of Labor sent notices to 6,100 unemployment insurance claimants this week that their extended benefits will terminate December 30 and urging them to take full advantage of the services the department offers job seekers.
October 17
Fake $100 bills being passed: The Sandpoint Police Department has responded to a few businesses in Sandpoint reference to counterfeit $100 bills. There are concerns that some of the fake bills may make their way to Boundary County businesses.



Bear spotted on South Hill: With the coming of fall weather, local bears are on the prowl as they fatten up to prepare for the winter's hibernation, and as is fairly common this time of year, their search for food is bringing them into town.


Rotary raffle calendars on sale: The Bonners Ferry Rotary Calendar Raffle is now available. This annual event is one of the largest fundraisers for the Bonner's Ferry Rotary Club. All of the proceeds go toward local projects and donations, college scholarships, and other humanitarian projects.



Student pilots and flight scholarships abound: It finally happened. The larch needles and aspen leaves turned golden and cast a warm glow in the morning sunlight. Ominous, dark purple storm clouds billow over the mountain tops sprouting rainbows and lightning bolts before they pour down the canyons pushing brisk, blustery winds, and then smother the valley in torrential down pours. As the rain tapers off, the sky opens up into pockets of intensely clear, blue sky with not a breath of wind.


Junior Class Parents raffling ATV: The Bonners Ferry High School Junior Class Parents will be drawing the name of the new owner of a brand new four ATV on the night the Badger basketball team celebrates Moose Madness.


County commission minutes, September 24-25
Court records and sheriff's log
October 16
Community choir rehearses tonight: All singers are invited to join in the 60-70 voice Bonners Ferry Community Choir which starts rehearsals at 6:30 p.m. this evening at Trinity Lutheran Church, 6784 Cody Street.



State Writer in Residence to read: Writer and teacher William "Bill" Johnson, professor emeritus of Lewis-Clark College, Lewiston, will share his work with Bonners Ferry residents at 7 p.m. Friday, October 19, at the Boundary County Extension Office.


Kids at VV reading to see a shave: Debbie Pauls, with the Idaho Reads Project, is continuing to work with all grade levels to increase reading; and yes, the rumor is true. As incentive, I have offered a challenge to the student. I will shave off my mustache in front of the students, if a LARGE percentage meet their reading goal.


Flags at half-staff for Arlen Specter: Flags are flying at half-staff today in honor of Pennsylvania Senator Arlen Specter, who died Sunday, October 14, at his home after a long illness. Funeral services are being held today at Har Zion Temple in Penn Valley, near Philadelphia.


Mayor to proclaim early detection day: Join in "Early Detection Day", at noon Friday, October 26, downtown at the Georgia May Plaza in support of the early detection of Breast Cancer as Bonners Ferry Mayor Dave Anderson proclaims it Breast Cancer Awareness, Early Detection Day.

October 13
Constitutional amendments to be decided: Idahoans are being asked this general election to decide on two proposed amendments to the state constitution, to to clarify an existing provision of Article X, the other to add a new section to Article I, the declaration of rights.


'Luna Laws' on November ballot: Among the things Idaho voters are being asked to decide in this year's general election are three propositions on retain changes made last year to the state's education system, also known as the "Luna Laws," named after Idaho Superintendent of Public Instruction Tom Luna, who developed them.


Moyie Springs City Council minutes, September 5
October 12
National Teen Driver Safety Week October 14-20: National Teen Driver Safety Week, October 14-20, offers parents and others an opportunity to remind the nation's youngest drivers about the risks of the road and to not drive distracted. This year's theme is "Drive by the Rules. Keep the Privileges."

County Commission minutes, October 1-2
October 10


Angie Schnuerle surprised at Mt. Hall Elementary: According to Mt. Hall Elementary principal Jim Nash, kindergarten teacher Angie Schnuerle had an inkling that whatever prompted this morning's special assembly in the school gym involved her. She had that look, Jim said, when she brought in her class and saw her parents and family there.


Warning issued on Harrison Lake Trail: Today a fresh moose carcass was discovered along the Selkirk Crest's popular Harrison Lake Trail, prompting local Forest Service officials to issue a wildlife hazard warning for the trail.


Race on for Idaho 1st District seat in U.S. House: Besides the presidential race, which has six candidates on our ballot, the next most hotly contested race Boundary County voters will have a voice in is for Idaho's First District seat in the United States House of Representatives, where incumbent Republican Raul Labrador is facing three challengers.



Do you know who's running for president? Many Idaho voters are going to be surprised when they go to fill out their ballot in the upcoming general election that the race for President of the United States is not just a two man race. Listening to most media, you only hear of two contenders, incumbent Democrat Barack Obama and Republican challenger Mitt Romney.
October 9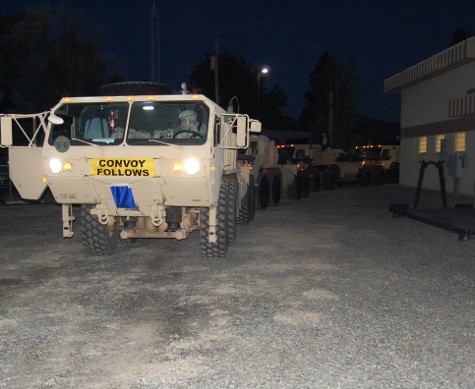 Local Guard training in 'Maple Resolve:' More than 70 Citizen Soldiers of the Idaho Army National Guard's 116th Cavalry Brigade Combat Team departed the Bonners Ferry Armory early Saturday morning on a 600-mile trek to Canada to participate in a Canadian military exercise.



Community Choir getting ready for Christmas: All singers are invited to join in the 60-70 voice Bonners Ferry Community Choir which starts rehearsals at 6:30 p.m. Tuesday, October 16, at Trinity Lutheran Church, 6784 Cody Street.



BCH wants 147 mammograms in six weeks: "The sad fact is that one out of eight women will have breast cancer in their lifetime," said Boundary Community Hospital CEO Craig Johnson. "That is a huge number and a women's health issue that we want to address. We have set the goal of providing 50 more mammograms in the next six weeks than is our normal average."


Hearing re-set on Moyie River rezone: Boundary County Commissioners will reopen the hearing on application 12-006 by Boundary County to rezone multiple properties located in Townships 64 and 65 North, Range 2 East, located along the Moyie River.


Court records and sheriff's log
October 6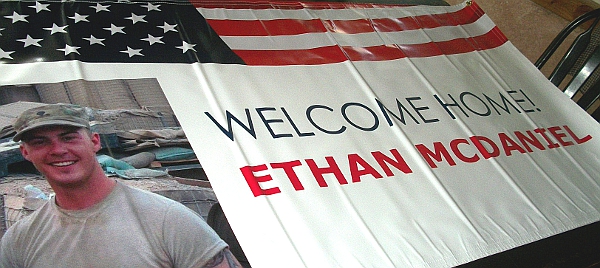 U.S. paratrooper coming home: Returning to Fort Bragg, North Carolina, after his second tour of duty in Afghanistan, 82nd Airborne paratrooper Specialist Ethan Cord McDaniel, leaving military service, will be visiting his parents in Moyie Springs Thursday before embarking on a different tour; one following in his father's footsteps.


Flags lowered tomorrow to honor firefighters: Every year, fires in and around homes nationwide put thousands of Americans in harm's way. From the loss of a home to the tragic passing of a loved one, the devastation these disasters leave in their wake is heartbreaking.



'Your Fireplace Guy' sets up shop: After several years visiting his mother, Marsha Eberhardt, in Bonners Ferry, Greg Sobczak decided earlier this year that this would be a great place to live and do business, and in early June, he relocated himself and his business, Gem Fireplace & Stove. Now with the cold weather coming on, he's looking forward to becoming "Your Fireplace Guy."
October 5

Kerry Grombacher to play the Pearl: Kerry Grombacher will appear in concert at the Pearl Theater in Bonners Ferry at 7 p.m Saturday October 6. In the spirit of the troubadours of old, Grombacher's contemporary folk and western songs paint vivid portraits and tell fascinating stories that are set in the landscape he's traveled and worked in, from the bayous of Louisiana, through the desert Southwest, to the Hi-Line of Montana and the forests of Oregon, where he fought fires for the U.S. Forest Service.


Busy times at Northern Air: The summer just seems to keep on going and everyone is taking advantage of it. September 29 was the last huckleberry pancake feed of the season at the airport and there have already been cries for more. It was a smoky but beautiful day with another great turnout of locals and pilots.
October 2
'Titanic: The Musical' coming to Bonners Ferry: On the 100th anniversary of the sinking of the legendary ship, Boundary County Friends of the Arts and Boebe Productions present "Titanic: The Musical," a tale of recounted dreams, hopes and aspirations of those aboard the fateful ship.



Art in the Wild at refuge Saturday: This Saturday in Bonners Ferry, art and nature lovers will have the opportunity to experience a new event at Kootenai National Wildlife Refuge. Art in the Wild, organized by the Refuge's non-profit group, Friends of Kootenai National Wildlife Refuge, will bring together artists, local food vendors, and presenters for a day of family fun.


CommUNITY Breakfast best yet: The 10th Annual CommUNITY Breakfast & Silent Auction is now history. Linda Alt, coordinator of the event, thanked all who participated in making this year one of the best ever.


County commission minutes, September 3-4
Court records and sheriff's log
Obituaries
Winnie Thorp Bean,

May 19, 1930 ~ October 22, 2012
Kenneth Terry LaMarsh,
August 29, 1950 ~ October 26, 2012
Glenn Albert King
, June 18, 1921 ~ October 25, 2012
Max Lamar Fisher
, July 21, 1931 ~ October 24, 2012
James Daniel "Jim" Shottanana,
June 22, 1947 ~ October 14, 2012
Beverley Louise Bruhn
, February 10, 1931 ~ October 10, 2012
Howard Irvin Monks, Jr.
, November 2, 1917 ~ October 9, 2012
Burton Wilson Eberly, Sr.,
June 3, 1915 ~ October 10, 2012
Donald "Don" Eugene Armstrong
, March 4, 1945 ~ October 7, 2012
Cody Lynn Iverson
, September 27, 2012 ~ September 29, 2012
Jane D. Doolin
, May 26, 1916 ~ September 27, 2012
Social

Welcome, Justyn James! Justyn James Johnson was born October 16, the son of Timothy and Shellye Johnson, Alexander, North Dakota. He joins big brother Jeremyah, 18 months.

Sports
Badger harriers sixth at state: The Badger boys cross country team traveled to Lewiston's Hells Gate State Park Saturday to compete in the Idaho 3A State Cross Country Championships, and came away with a respectable sixth place finish.
Junior class and JV football parents busy: With the Badger fall sports season wrapped up and the winter sports season gearing up, the Junior Class parents and the parents of the athletes on the JV football team have work to do.
Badger girls wrap tough season: It was a frustrating season for the Badger varsity volleyball team, scoring two wins in their first three matches, including what would be their only league win of the season, then hitting a winless streak that lasted until their final regular season game against Clark Fork, and that one took five sets to sew up.
Don't forget to file game harvest reports: Hunters are required to file a report on their deer, elk and pronghorn hunts within 10 days after harvest or within 10 days after the end of the hunt if they did not harvest. Hunters are required to file a report for each tag they bought whether they went hunting or not.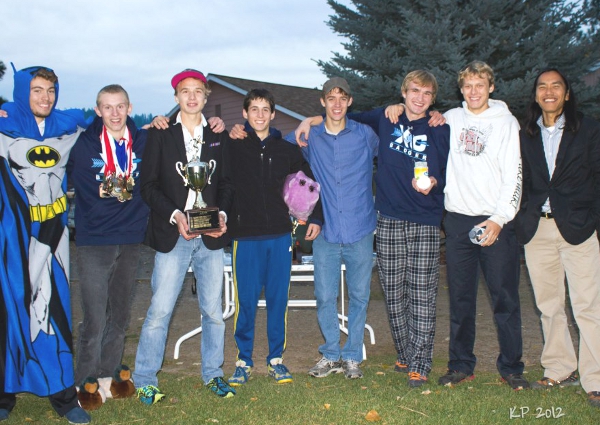 The Badger varsity boy's cross country team finished first at districts and travel to Lewiston Saturday to compete at state. (l-r) Batman (Bradley Thompson) Luke Reoch, Jacob Perkins, Tyson Boorman, Collin Cossairt, Alexander Perkins, Jared Lysne-Ellis and coach Paul Bonnell.
Karen Perkins photo
Badger harriers headed to state: The Badger varsity boys cross country team will be packing bags to travel to the state championship meet Saturday at Hell's Gate State Park in Lewiston, having won the district championship Thursday, October 18, in Kellogg.
Badger boys take third at state: After going 6-0 in league play and sweeping the IML district matches, the Bonners Ferry boys soccer team traveled to Twin Falls and the Sunway Soccer Complex and came away today with a third place state trophy.
Five Badgers All IML, Orofino spanked: The Bonners Ferry Boys' soccer team defeated Orofino 8-0 Saturday in the first round of the District I-II playoffs at Lakeland High School. With the win the Badgers' advance to the title game at 4 p.m. Thursday, facing the St. Maries Lumberjacks, who eliminated Priest River 6-0 in the other contest.
Badger runners district bound: The Bonners Ferry High School cross country team raced at the William Johnson Sandpoint Invitational, held at Riley Creek Park in Laclede Saturday. Several Badgers ran season and personal bests against competition from Coeur d'Alene Charter, Timberlake, Lake City, Priest River, Lakeland, Newport, Kootenai, and Sandpoint.
Pheasant season opens Saturday in North Idaho: The regular pheasant season opens Saturday, October 13, in North Idaho, Area 1, and runs through December 31.
Badgers competitive in big races: Hazy skies did not deter the Badger cross country teams from competing in the Erik Anderson Invitational at Plantes Ferry, Spokane, two Saturdays ago, or the Bob Weisel Invite at Phillips Farm in Moscow last Saturday. The races differed considerably in number of participants, topography, and structure, despite both being five kilometers.

Letters
Kelli Ripatti: This is a nice article about Ms. Schnuerle. I want to point out that Asha and Ana wrote two separate letters without knowing the other had done so.
Don Alt: In reference to the "Sheriff should report." Remember your history/government classes? The chief of police is under the direction of the city council and not elected. The sheriff is separate from the county commissioners and does not need to report to them.
Rosanne Smith: Just curious ... I notice in the City Of Bonners Ferry City Council minutes that the Chief of Police and the Fire Chief report to the council the crime, traffic and fire calls. Yet in the County Commission meetings no such report is provided to the Commissioners or taxpayers by the Sheriff.
Mike Weland: If you're an Idaho elector and you've already voted absentee for the November 6 presidential primary, good for you! You can skip this article and go back to what you were doing. If you haven't ... pay attention. You'll meet a few people you likely didn't know.
Theresa Wardle: With voting on Proposition 1, 2 and 3 coming up on Tuesday, November 6, many of us school supporters are hoping to get out the word on saying "No" to these Luna Laws.
Rosanne Smith: Have you ever read your water bill? I mean really, really read it?
Back to archives