Boundary County Archives ~ July 2014
Home
News
Sports
Social
Obituaries
Events
Letters
News
July 31
Inmate in Boundary County jail dies of suspected suicide. According to press release received from the Boundary County Public Information Office.
July 30
New Explorer post progressing, raising funds: Supporters of the new law enforcement-oriented Explorer Post in Boundary County, sponsored by the Bonners Ferry Police Department, are looking to raise funds.
Bonners Ferry Police Department upgrades duty weapons: The Bonners Ferry Police Department is changing to brand new 4th generation Glock Model 21's in the venerable .45 auto caliber.

No comment necessary on this photo---if you've got ties to Boundary County, you know what we're talking about . . . . .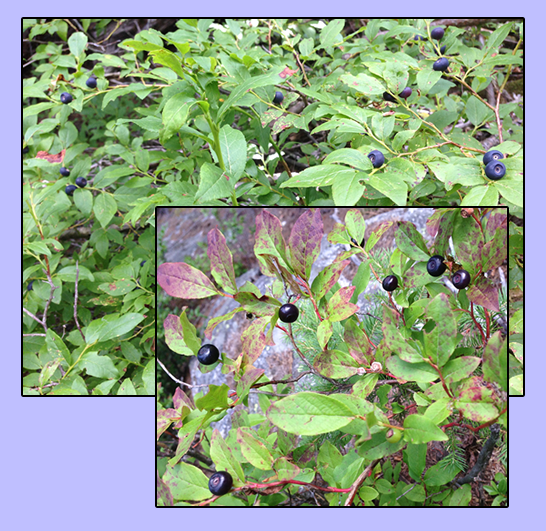 July 25
West Nile Virus detected in Boundary County: Mosquitoes infected with West Nile virus (WNV) have been detected in Boundary County. Panhandle Health District reminds people to take precautions to fight the bite.
Local plays continue: Little Women, the Broadway production currently being presented at the fabulous Pearl Theater, will be performed tomorrow, Saturday, at 7:30 p.m., with its final performance on Sunday, July 27, at 1:30 p.m. It's a great production, with very professional singing and performances!

Meanwhile, The Little Mermaid presents its final performance tomorrow, Saturday, at 7:00 p.m. at the high school auditorium. It is a fun show with wild costumes and a lot of energy.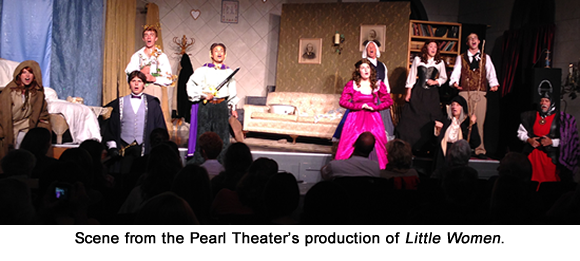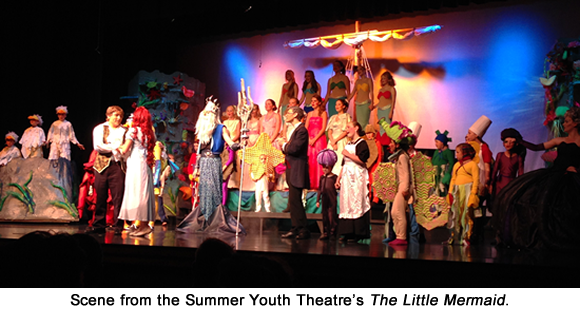 Horticulturist provides information on pruning storm-damaged trees: On the evening of July 23, a severe windstorm struck north Idaho, leaving downed and damaged trees throughout the area. Many readers may be asking, "How do I care for my damaged trees?"
Four days of construction and projected traffic delays on Highway 95 north: Idaho Transportation Department crews will replace the twin culverts for Miller Creek, located

on U.S. 95 about 20 miles north of Bonners Ferry at milepost 527.9, beginning Monday, July 28. There will be some traffic delays.
Forest Service seeks public input on Hellroaring Project near Eastport: The Bonners Ferry Ranger District is seeking public comment on the recently released Hellroaring Project Environmental Assessment (EA). Proposed activities of the project would manage vegetation, trails and roads, fish, and scenery. See this article for details on the project and how to submit your comments.
July 23
Recommendations made for North Side water tank following special City meeting: The Bonners Ferry City Council conducted a special public meeting Tuesday evening, July 22, to address ongoing concerns regarding the North Side water tank. Also in attendance at the meeting were representatives from the Idaho Department of Environmental Quality, and representatives from Welch Comer & Associates, Inc., an engineering firm consulting with the city on plans for the troubled tank.
City issues letter to residents on status of North Side water tank: A copy of the letter sent to water customers can be seen here.
July 21
DEQ notifies city of required action on North Side water; DEQ reps to attend public meeting: On Monday, July 14, a representative from the Idaho Department of Environmental Quality conducted an unannounced visit to inspect the North Side water tank with Bonners Ferry City Water officials. That particular visit happened to occur just a couple of days before last week's City Council meeting where issues regarding the sanitation and safety of the North Side water was discussed. Information on that visit and its resulting DEQ letter are presented in this article.
Everyone loves The Little Mermaid; Three performances remain: Now moving into its second and final week of public performances, the Bonners Ferry Summer Youth Theatre's production of The Little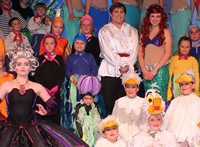 Mermaid has been met so far with widespread acclaim throughout Boundary County by those who have seen the play.

If you've thought about attending, there are three performances remaining for you to get your ticket and see the play before its run closes. Click the headline to read the story.
July 19
Boundary County unemployment numbers released: Our county continues to lag behind Idaho statewide figures, though they are in line with US nationwide figures. The county with Idaho's highest unemployment is not too distant from us.
City announces agenda for special meeting on North Side water: Following growing concern among North Side residents regarding the sanitation of their water, and after a City Council meeting where much time was spent in discussion of the problem, the city set up a special meeting of the City Council to hear from citizens and to discuss the City's plans for the North Side water issue.
Farewell to the Cinder Block Building: Howard Kent writes a tribute to the history of that old building now gone.
Hiring Event sponsored by local Department of Labor office: The local Bonners Ferry office of the Idaho Department of Labor is sponsoring a Hiring Event for a local company. That company is looking for people to fill several positions, including operators (entry and advanced level, sales personnel, an experienced bookkeeper, ranch hand, and experienced supervisors.
Police agencies increasing traffic law enforcement: Beginning July 18, state and local law enforcement are stepping up enforcement of traffic laws, specifically looking for aggressive and distracted drivers, in efforts to reduce traffic deaths through Idaho's deadliest traffic time of year.
July 17
Police release details of sequence of events for recent Sandpoint shooting: Bonner County Sheriff's Office has released information regarding the sequence of events occurring during the officer-involved shooting near the Sandpoint hospital on July 8.
Concerns increasing about sanitation of city water on the North Side: Concerns are being increasingly raised by many residents of Bonners Ferry's North Side about the clean and sanitary state of their household and drinking water. Apparently rodents, including mice, are getting into the North Side water tank.
July 16
Additional information released on shooting near Sandpoint hospital: The Bonner County Sheriff's Office has been designated as the lead agency in the investigation of the officer-involved shooting that took place near the hospital in Sandpoint on July 8. The Sheriff's Office has released additional information regarding the shooting, including the names of those involved. This story reports all updated information.
Bonners Ferry SWISH photos: Bonners Ferry SWISH has wrapped

up for another year on the blistering Main Street of downtown Bonners Ferry. Take a look at our scrapbook of SWISH 2014 photos.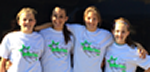 List and Photos of SWISH 2014 Champion Teams: Click on this story to see the photos of the Swish Champions for the various age groups.
Kootenai River Days on the way: Those who may remember the days when Kootenai River Days was one of the bigger celebrations in Boundary County's summer days will be glad to know that the Bonners Ferry Chamber of Commerce has helped organize a group to bring the big event back. For those who have never heard of Kootenai River Days, you've got to try it out!
Run for the Fallen event set for Bonners Ferry: Run for the Fallen will be holding its final event in Bonners Ferry on the last day of the upcoming Kootenai River Days celebration.
July 14
New physician in Boundary County: A new physician, Dr. Susan Layeux, is joining Dr. Snyder at Boundary Community Clinic.
Local filmmakers to show movie about Boundary County: The Boundary County Commissioners and the Boundary County Museum are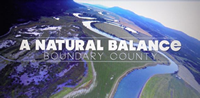 pleased to announce the premier showing of the Boundary County-produced documentary film, "A Natural Balance – Boundary County."
July 10
County-wide art contest underway: An art contest open to all residents of Boundary County, ages 5 to 105, is now underway. Those interested in participating have until August 1 to enter their work. This contest is held in conjunction with an American Music Concert Series to be presented in the county over the next year.
July 9
Bonner County Sheriff releases information on last night's officer involved shooting in Sandpoint: Bonner County Sheriff's officials have released additional information about last night's officer-involved shooting near Bonner General Hospital in Sandpoint. Click on headline for the full story.
July 8
JB's Les Schwab expanding, nearby building demolished:
You may remember the building as Cone's Cafe, or later as Cone's floor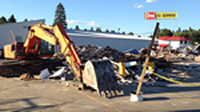 coverings, or as a South Hill Video store, or as the first home of Yoder's Market.
Woman killed by police near Sandpoint hospital: There are reports late Tuesday night that Sandpoint police were involved in a confrontation with a woman was seen to be armed with a knife.
Area police agencies launch Police Explorer Program for youth: In a joint effort to provide a positive outlet for area youth, several area police agencies have created a multi-agency law enforcement Explorer Post in Boundary County. Officers, Deputies, and Agents will work together to forge a program for boys and girls ages 14-20 who are interested in exploring a career in law enforcement.
Idaho simplifies process for growers to obtain burn permits: Idaho growers now can obtain a crop residue burn permit from the Idaho Department of Environmental Quality and a fire safety burn permit from the Idaho Department of Lands in one easy step online.

Kids fly free on Young Eagles Flight Day: Area young people ages 8-17 will have a chance to take to the skies on Saturday, July 19, as Experimental Aircraft Association (EAA) Chapter 757 hosts a Young Eagles Flight Day at the Boundary County Regional Airport in Bonners Ferry.
July 4
Thanks for your great work on the Fourth of July fireworks to Gary Leonard and his team. Without question, the fireworks display they put together in our small town rivals that of many much larger cities. It was all good--the last 10 minutes of this year's show were spectacular! Thank you for all your hard work on this!
Independence Day in Boundary County, 2014--see photos: Lots of action going on for the Fourth of July in Boundary County. Click on this story to see photos of the Eastport Parade, Bonners Ferry Parade, and the Fireworks.
Fire causes significant damage to Alpine Cleaners on the South Hill of Bonners Ferry on July 4. Click on this story to see photos.
Independence Day Events in Boundary County: Several events going on throughout the day in our area. See this story for details.
July 2
Forest Service meets with public on Hall Mountain drilling project: Turns out there was much more interest and concern about the Hall Mountain test drilling project than the Forest Service anticipated. Many attended a meeting that had been originally arranged to provide information and answer questions to a few interested individuals.
July 1
Independence Day Activities in Boundary County: Will there be any fireworks in Bonners Ferry for the Fourth of July this year? That seems to be the question recently on the minds of many people in our area as Independence Day approaches.
Obituaries
JoAnne LoPorto: April 18, 1926 ~ July 8, 2014
Dorothy Alice Lamson: March 20, 1924 ~ July 19, 2014
Jack Irwin Turner: July 29, 1934 ~ July 17, 2014
Ralph H. Grunerud: May 4, 1919 ~ July 8, 2014
Tala Arrella Thompson: October 24, 2003 ~ July 11, 2014
Betty Louise Mills: September 16, 1931 ~ July 5, 2014
Richard Lee Butterfield: August 24, 1945 ~ July 5, 2014
Theodore Roosevelt Crabb: May 28, 1922 ~ July 8, 2014
Thelma K. (Brown) Manus Hill: July 21, 1921 ~ June 8, 2014
Social
Sports
Badger cross country ramping up; first practice in two weeks: Summer seems like it just began, but already the time has come to look forward to the fall running season. The Badger cross country staff would like to remind high school runners that first practice will be held Friday, August 15 at 4:00 p.m. Click on the headline of this story for more details.
Football players are working hard preparing for 2014 season: Coach DePriest writes about preparations for Badger Football 2014, and gives important dates to remember for members of the team.
Once nearly gone, Lake Pend Oreille kokanee have rebounded in a big way--over one million fish: The Lake Pend Oreille kokanee are back over the past eight years, due in large part to an Idaho Department of Fish and Game strategy aimed at reducing predation on the smallish game fish.
Unsold non-resident deer and elk tags now available to anyone as second tag: The Idaho Fish and Game Commission reduced the price of unsold nonresident deer and elk tags will sell them as second tags. Any hunter who has already purchased a deer or elk tag at the regular resident or nonresident price can now purchase a second tag for the same species.
Letters
R. Joseph Ward: Remarkable photo taken near Refuge: . . . taken this morning from our window overlooking the Kootenai.
Tom Griffin:

Questions police action in Sandpoint:
One woman? A knife? Several Policemen . . .
Jack Flinn: Revenue from speeding tickets: I was told by our county's finest . . .
Back to archives