Boundary County Archives ~ April, 2014
Home
News
Sports
Social
Obituaries
Events
Letters
News
April 29
Capitol for a Day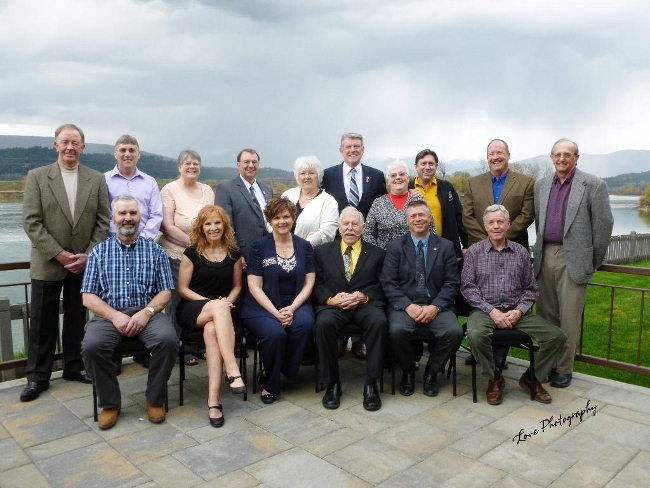 Drexel Love photo
Seven years after he brought Idaho's first "Capitol for a Day to Bonners Ferry, Idaho Governor Butch Otter and his entourage returned Friday to conduct the state's business at the Memorial Hall at the Boundary County Fairgrounds. The governor met with local elected officials, candidates and constituents, and after a day of it, retreated to the Kootenai River Inn, where the Boundary County Republican Central Committee hosted dinner.

Finding destiny and salvation: Wynword Press: It's hard to imagine finding a bona fide publishing house in a more remote setting, but if you travel down Grouse Hill Road in Boundary County, take the third drive on the right and wind your way back into the woods about a quarter of a mile, you'll find the sign, "Wynword Press."

Meet commission candidate Jeannie Robinson: My name is Jeannie Robinson. I am running for the position of Boundary County Commissioner in the May 20 primary. I have had years of experience working as a public servant for the citizens of Boundary County.
Beyond Borders to perform: The first Beyond Borders International Choir Festival will be held Saturday, May 3, at Trinity Lutheran Church in Bonners Ferry. It will culminate in a concert featuring four different area choirs and a massed choir under the direction of Max Mendes from Coeur d'Alene.
2014 Farm Tour to visit Naples: The Boundary Soil Conservation District and Farm Bureau are once again offering their free community farm tour. This year's event will feature a look at Naples.
Court records and sheriff's log
April 27
Newsbf in transition ... a goodbye: After more than 20 years reporting news in Boundary County and just over three years after launching this website, I must say "farewell" to the wonderful people of this community and turn over the reins on what has been a labor of love. By Mike Weland
Hays, White named Employees of the Month: Boundary County School District 101 has selected George Hays as certified employee of the month for April and Wendy White as the month's classified employee.
VVES kindergarten registration May 9: Valley View kindergarten registration will take place from noon to 4 p.m. Friday, May 9, and parents and their child who is taking that big step up to school should plan to attend.
Almost time to remove studded tires: Drivers can still use studded tires on Idaho roadways, but only for a few days longer, the Idaho Transportation Department announced. After that, Gem State drivers join those in Washington, Utah and Oregon, where the springtime studded tire removal date has already passed.
Court records and sheriff's log
April 26
Deadline nears for ACE applications: Navigating small airplanes, controlling air traffic and exploring Blackhawk helicopters are all part of the Aviation Career Exploration (ACE) Academy, June 16-18, hosted by the Idaho Transportation Department's Division of Aeronautics in Boise.
April 24
Boundary County is Capitol for a Day: Governor Butch Otter is bringing the State Government to Boundary County. The Governor will be in Boundary County on Friday, April 25.

Lakota is missing: Lakota is missing. (She answers to Koty). Age 8 Months, weighs about 55 lbs.
April 22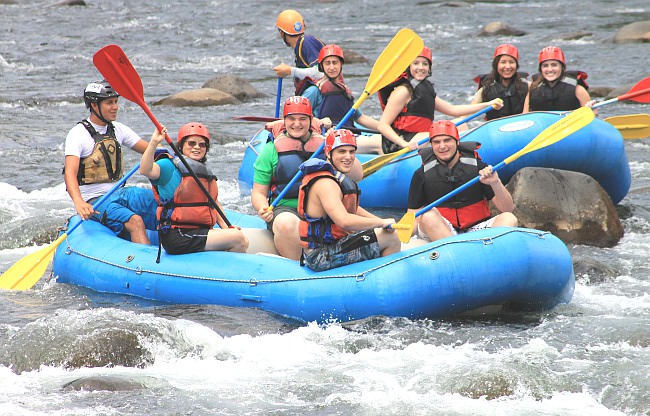 BFHS students visit Costa Rica: "See the World with EF Tours" ... This was the theme for the Foreign Language Society of Bonners Ferry High School on its trip to Costa Rica during spring break 2014.
Closed fire season begins May 10: Closed fire season in Idaho begins May 10 and extends through October 20 each year. During this period, it is unlawful for any person to set a fire outside of an incorporated city or town without first obtaining a fire safety burn permit from the Idaho Department of Lands.
Road work to begin on 95 near Athol: Construction has resumed on the reconstruction of U.S. 95 from Athol to Granite, the Idaho Transportation Department announced. The U.S. 95 work is expected to finish by October.
April 17

Introducing candidate Sue Larson: I write to introduce myself to you, as I am running for the office of Boundary County Treasurer. My name is Sue Larson, and I already have all of the requisite knowledge for the office.
Plenty of Easter Egg hunts to choose from: If you're looking for a plate to take your children, dressed up in their Easter finery and toting their darling little baskets, to enjoy that wonderful childhood tradition of hunting Easter eggs, you don't have to look far if you're in Boundary County, where you have four events to choose from Saturday.
April 16

Caitlyn is 2014 Ag Baby: In observance of agriculture, spring, and new beginnings, Farm Bureau is pleased to announce this year's first baby of spring. Caitlyn Paige Dunham, born March 20 to Bethany and Anthony Dunham.
Dam discharge at full capacity: In response to increased snowpack in the Kootenai Basin during the month of March, the U.S. Army Corps of Engineers is discharging full powerhouse capacity, about 25,000 cubic feet per second, at Libby Dam.
NI Veterans Stand Down coming May 10: The 2014 North Idaho Veterans Stand Down will take place this year from 8 a.m. to 2 p.m. Saturday, May 10, at the Kootenai County Fairgrounds. The event is held annually to provide services to homeless and disadvantaged veterans in Coeur d' Alene and the surrounding communities.

ISP seeking man who hit ambulance: The Idaho State Police are asking for the public's assistance in locating Samuel John McCartney, 36, of Twin Falls, Idaho. McCartney was charged with inattentive driving in Adams County after the car he was driving collided head-on with the Council Ambulance on Highway 95 at milepost 121 near Indian Valley on October 22, 2013.

Morty needs to find new home: Morty is a four-year-old male Lab/Rhodesian ridgeback mix who grew a whole lot more than the family who picked him up from the free box at the Bonners Ferry Farmers Market expected, and now they are trying to find him a forever family who can give him room to run and romp. Update: Morty found a forever home! Thank you!
April 15
| | | |
| --- | --- | --- |
| | | |
| Shaylee Ellson | Amanda Wilson | Kendra Urbaniak |
Meet DYW contestants 8 through 10: Here are the final three contestants in the 2014 Distinguished Young Women competition, which

takes place at 6:30 p.m. Saturday, April 26, in the Becker Auditorium at Bonners Ferry High School.

Brian Davis living his automotive dream: After years of study and work, a dream comes true on Saturday for a former Bonners Ferry couple, as Brian Davis and his wife, Jenna Richardson-Davis, open Hellbilly Customs, a complete automotive customization shop in Coeur d'Alene.
State testing going well at VVES: The first week of Idaho State testing has gone very well. The fifth grade has taken the Science ISAT assessment. This week we begin the new SBAC assessment for math and language arts. By Principal Gary Pfleuger
Court records and sheriff's log
April 11
~ Hospital phone maintenance planned ~


Boundary Community Hospital will be undergoing phone system maintenance from 3 to 3:30 a.m. Monday, April 14. Please call the Sheriff's Office by dialing 911 for all emergency calls during this time.

Lecrenski has European dreams: Bonners Ferry High School junior Kassy Lecrenski, whom you may have seen working the produce aisle at Super 1 Foods, is excited about a once in a lifetime opportunity for travel, and while she's working hard to make her dream come true on her own, her community can help her, and her aspiring classmates, get to where they hope to go.
Microsoft will not call to fix computer bug: A Bonners Ferry man reported getting a phone call today from "Microsoft" informing him that his computer has been infected by a virus, and insisting that he follow his instructions or face digital catastrophe. Fortunately, he recognized the scam before it bit him.
Birthday bash Saturday at the Eagles: The Bonners Ferry Eagles are hosting a one-of-a-kind birthday bash tomorrow evening, one during which you can share tales, laughs and memories of a combined 319 years of Boundary County living in a single sitting.
Fire destroys contents of Highland Flats home: While firefighters from three departments were able to save the shell, the interior and contents of a storage building with upstairs living quarters were completely destroyed by fire Thursday afternoon, leaving an elderly man and his dog homeless and lacking.

Roop recovering in Denver after collision: BJ Roop, 63, Naples, traveled to Denver in late March to visit family for a few weeks, but after shattering both ankles in a vehicle collision March 31, the visit there will instead be for unplanned months, time that will pass much more quickly with well wishes from friends here at home.
Library to hold meetings on expansion plans: A series of weekly public informational meetings will kick off next week to explain two measures that will go before Boundary County voters May 20 that would, if approved, bring a world-class library housing much more to Bonners Ferry.

Two with ties to county indicted: Nathan Paul Davenport, 34, and Matthew Taber Annable, 39, both of whom lived in Boundary County near Eastport when their alleged crime spree began, were indicted Wednesday by a federal grand jury in Boise for multiple bank larcenies, conspiracy, and use of a deadly weapon during a felony offense, U.S. Attorney Wendy J. Olson announced.
IPNF prescribed burns to begin: The Idaho Panhandle National Forest plans to initiate their annual prescribed fire program starting today and continue into the following weeks.
April 9
| | | | |
| --- | --- | --- | --- |
| | | | |
| Joslyn Invernon | Olivia Fee | Savannah Mendenhall | Sara Schrock |
Meet DYW contestants 4-7: Here are the next four contestants in this year's Bonners Ferry Distinguished Young Women contest; if you missed the first three, click here! All 10 are working day and night for the big event, which takes place at 6:30 p.m. Saturday, April 26, in the Becker Auditorium at Bonners Ferry High School.
Health Fair coming May 10: Health advocates will man over fifty booths at this year's Health Fair sponsored by Boundary Community Hospital, taking place on Saturday, May 10.
Eight arrested in drug sting: The Bonners Ferry Police Department announced that at about 2 p.m. Monday, April 7, officers, deputies and agents from the Bonners Ferry Police Department, Boundary County Narcotics Task Force, Boundary County Sheriff's Office, U.S. Forest Service Police and the U.S. Border Patrol served narcotics related search warrants in the 6500 Block of Madison Street and the 6600 Block of Augusta Street in Bonners Ferry.
Kootenai expected to reach action stage: A forecast by the National Weather Service predicts that the Kootenai River will reach and slightly exceed flood action stage at about 11 a.m. Friday, April 11.
April 7
Rotary scholarship deadline near


Applications for Bonners Ferry Rotary Club scholarships, which are available for high school graduating seniors as well as students attending college or in vo-tech programs, are due on April 17. Applications are available on the Rotary club website.
Groups demand bull trout recovery plan: Citing the fish stock's "precarious state," Friends of the Wild Swan and Alliance for the Wild Rockies filed a legal complaint Tuesday in federal court in Portland, Oregon, faulting the U.S. Fish and Wildlife Service for failing to complete recovery plans for bull trout as required under the Endangered Species Act.

Satchwell honored for service to city: Bonners Ferry Police Chief Bob Boone recently recognized Dean Satchwell for his years of service to the community, both as an employee and volunteer for the City of Bonners Ferry and the Bonners Ferry Police Department, presenting him with the department's Distinguished Service award.

Fairgrounds to be 'Capital for a Day:' Idaho Governor Butch Otter is bringing the State Government to Boundary County when he visits on Friday, April 25, bringing part of Boise with him. The "Capital for a Day" program is designed to allow citizens the opportunity to engage with the governor and his staff regarding any concern or problem they are experiencing in dealing with an issue in the state governmental process.
'Art in the Wild' seeks talent: Friends of the Kootenai National Wildlife Refuge is hosting its third annual "Art in the Wild" art show and sale Friday and Saturday, August 29-30, and organizers recently sent out invitations to artists who've participated in the past, but they are sure there is much more talent out there.

Pipe bomb suspect waives prelim: Bonners Ferry Police Chief Bob Boone reports that pipe bomb suspect Allen Stafford, also known as Avery, appeared in front of Judge Justin Julian on Friday and waived his preliminary hearing.
March a nice, wet month in the basin: Libby Dam's April water supply forecast for April to August has been helped considerably by a lot of moisture received in the region in March, an extremely wet month in the Kootenai Basin.
Court records and sheriff's log
Obituaries
Sharon Maxine Davis Merrifield, January 6, 1941 ~ March 28, 2014
Robert Harlan Lawson, June 6, 1925 ~ April 19, 2014
Arthur J. Brasher, January, 1940 ~ April 6, 2014
Don J. Hoagland, April 1, 2014
Social

Mendez Student of the Month: Having goals is important to Victor Mendez, Upsilon Chapter of Delta Kappa Gamma Women Educators' student of the month for April. Whether it is on the soccer field where he plays forward for the team, learning new things in his classes and achieving a 3.4 GPA, helping first graders learn to read at Valley View where he volunteers, or looking to his future at the University of Idaho where he will attend in the fall, this senior says he does his best when he has set goals.
Sports
IDFG considers increased kokanee harvest: Continued improvement of North Idaho's Lake Pend Oreille kokanee population has the Idaho Department of Fish and Game considering an increase to the harvest limit.
April busy for Lady Badgers softball: April continues to be a busy month for the high school softball team, with many girls putting in time for both the JV and Varsity squads. With six games over the course of six days between the two, the Badgers had a disappointing record to show for a hard fought week of softball. With many close loses, the team went 1-5 overall between April 14 through 19.
Adam Hall qualifies for 2014 World Team trials: In his first tournament since his ACL knee surgery last August, Adam Hall qualified for the 2014 World Team Trials at the Las Vegas/ASICS U.S. Open wrestling tournament April 18-19.
Busy week for Badger girls: It sure has been a busy week for the Badger softball team! With seven games in the past six days they have earned a well-deserved day of rest on Sunday.

Kelly's Excavating wins championship: The Boundary County Volleyball Association finished their season with a round robin tournament and in a close competition between the top three teams, Kelly's Excavating won the 'A' League championship.
Letters
Congressman Raul Labrador
:
Last week, President Obama and Attorney General Holder once again showed their disregard for our nation's laws and their refusal to follow the system of checks and balances enshrined in our Constitution.
Congressman Raul Labrador
: Nearly every day, the Obama administration announces a new policy or regulation that undermines our Constitutional rights and stifles our economy. The EPA, in particular, has put out some egregious regulations that have a direct and negative impact on the people of Idaho.
Dean Satchwell:
Thank you for your article, "
Satchwell honored for service to the city,
" but I would like to clarify the treatment I am undergoing for Multiple Myeloma and share information that may be of help to others in the community.
Rosanne Smith
:
Wow! The proposed Fab Lab/library/college/extension office will be the Taj Majal of Boundary County!
Congressman Raul Labrador:
Last week, President Obama announced that 7.1 million Americans had enrolled in the Obamacare exchanges by the March 31st deadline. This was portrayed as a major victory for the President but, not for the first time, he is missing the point about his signature health care law.
Senator Shawn Keough
: This is the last update from the legislative session which has now come to a close. Thank you for reading and for staying in touch! This newsletter will continue periodically as the work shifts from the legislative session to constituent focused work and as we begin the campaign season.
Congressman Raul Labrador
: This week, the U.S. Supreme Court heard oral arguments in a landmark case that will help decide the future of religious freedom in America. The justices are weighing the constitutionality of one of the most controversial aspects of Obamacare - the requirement that employers must provide birth control and abortifacients to their employees, even if doing so violates their deeply-held religious beliefs.
Back to archives