Boundary County Archives ~ May 2014
Home
News
Sports
Social
Obituaries
Events
Letters
News
May 31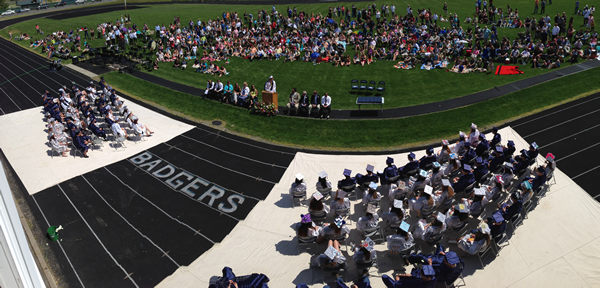 The graduation story, BFHS Class of 2014: The Bonners Ferry High School Class of 2014 graduated today at the sun-soaked high school football field. One hundred five students received diplomas in the ceremony.
May 28
Live internet broadcast of graduation, BFHS Class of 2014: We want to make all aware who have a relative or a friend graduating with the Bonners Ferry High School Class of 2014--- our companion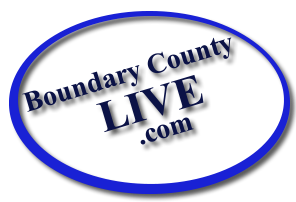 website, boundarycountylive.com will be producing a live broadcast of the entire graduation ceremony on the internet, as it happens.
Click on the headline above for the full details.
Summer Food Service Program announced for area children ages 1 - 18: The Idaho State Department of Education and Boundary County School District 101 have announced that the School District will be participating this summer in the Summer Food Service Program. Through this program, meals will be provided to all children, ages 1 - 18, without charge at various times and locations.
This week's Idaho Distinguished Student Award Winners include student from Bonners Ferry High School: Every week the Idaho Dairy Council selects four students from around the state of Idaho to honor for their exceptional academic, athletic, and civic contributions and achievements. This week's group of four Distinguished Student Award winners includes a senior from Bonners Ferry High School, Gabrielle Munson.
School District invites all to meeting tonight about special Magnet Program at Naples Elementary: Boundary County School District 101 and the administration and staff of Naples Elementary School are inviting Boundary County parents and students who may be interested in Naples' School's Magnet Program to attend a special meeting at the Naples School on Wednesday, May 28--this evening.
Abandoned cats needing help: Caring People for Animals (CPA) needs the help of some of our area cat lovers. You know who you are.
May 24
Through extraordinary effort, new playground nearing completion:
It's hectic, but it's organized . . . and determined.

We are referring to the dawn-til-dusk effort that has been going on all weekend down at the Boundary County Fairgrounds to have the new

playground facilities ready for kid action by this coming Monday, the Memorial Day Holiday. Specifically, they want it done by the time the Memorial Day Parade ends downtown, Which is now about 36 hours away!
Museum takes crowd back in time, also announces plans for Railroad Courtyard: "All Aboard!" boomed the voice of the

conductor. And with that, the crowd at the Boundary County Museum was taken back in time on a historic journey, enjoying railroads and train rides from past days in the county.
Valley View dessert auction raises funds for bleachers: Valley View Elementary School's annual Learning Fair / Dessert Auction / Free Dinner was held Thursday night in hopes of raising money towards new bleachers for the Valley View gymnasium. With 88 different desserts offered, how could you go wrong?
May 23
Semi-trailer rolls down embankment in Naples area auto accident

earlier today (May 23): A semi-trailer and a pickup were involved in an auto accident at approximately 9:30 a.m. today on U.S. Highway 95 near the area of the Naples Bridge / Schoolhouse Road.
Nineteen BNSF rail cars derail east of Bonners Ferry: Nineteen BNSF Railway cars derailed from their tracks near Crossport, just east of Bonners Ferry at 1:55 a.m. on Thursday, May 22.
May 22
Construction coming up on downtown Bonners Ferry bridges: Construction upgrades on the Kootenai River Bridge on U.S. Highway 95 in Bonners Ferry will begin soon, leading to periodic lane closures, traffic shifts, and even closure of the Main Street bridge approach during part of the construction period. The Arizona Street Bridge (the highway bridge that crosses over the railroad tracks near the Kootenai River Inn) will also see construction during the same time frame, also with temporary lane and traffic re-routing.
Corps of Engineers hosts Libby Dam public information meeting in Bonners Ferry: If you have always wanted to meet the guys behind the operation of the Libby Dam, this is your chance! The U.S. Army Corps of Engineers is hosting a Libby Dam annual operations public information meeting in Bonners Ferry, Idaho.
Guess which town is Idaho's 52nd largest? According to data released today by the U.S. Census Bureau, Bonners Ferry population estimate for 2013 was 2,473 residents, good for making Bonners Ferry Idaho's 52nd largest town!
May 20
ELECTION 2014: Final Unofficial Boundary County election tallies are now available--Click Here to review results. We will continue to post statewide and other results as they become available to us. Thanks for your patience!
Local technician warns of another computer scam: Newsbf recently posted an article about a computer scam that has been identified around the state of Idaho. Josh Henderson, Service Technician at Boundary Computer Radio Shack in Bonners Ferry, has advised us of yet another scam he has seen in his work that has affected our local area.
May 19
Fourth of July Fireworks planned, donations sought: Bonners Ferry has had a great Fourth of July fireworks celebration for the past few years. Plans are now being made for this year's fireworks celebration.
Extra enforcement focus on seat belt law: More than 75 Idaho law enforcement agencies will participate in a high-visibility mobilization effort with officers dedicating extra hours to educate citizens and to strictly enforce the state's safety restraint law during the 14-day period that includes Memorial Day.
Meeting for BFHS football players and prospects: Although the first real, actual kickoff for football isn't until late August, preparation for this fall's season is kicking off soon, on May 28.
May 16
Museum summer season begins with railroad program: The Boundary County Museum is starting off its summer schedule with a big museum event.
Read these two river stories below, you will immediately be a local expert on our current river situation!
RIVER STORY 1: Increased Kootenai flows this week part of sturgeon restoration effort: You may notice higher flows of the Kootenai River over the next week or so. This planned increase in river flow is just one part of a program to encourage spawning and, in the long run, improve populations of the Kootenai River's endangered white sturgeon.
RIVER STORY 2: Water level of local rivers rising, flooding not anticipated: The Kootenai River has risen approximately four feet over the past couple of days. Its current level is about four feet below the river's minor flood stage.
Bonners Ferry big car show coming in three weeks: The Rod Benders Car Club of Bonners Ferry, will hold their 14th annual Borders Three Jamboree Car Show in downtown Bonners Ferry, from 10:00 a.m. to 4:00 p.m., Saturday June 7. This is the largest downtown Bonners Ferry event of the year.
May 15
Bonners Ferry police arrest juvenile bomb threat suspect:
The Bonners Ferry Police Department announced today the arrest of a 12 year old Boundary County Middle School student in connection with a handwritten bomb threat that cleared the school's campus late yesterday afternoon.
May 13
Goslings consider the biggest leap of their lives:
Great video from the

Kootenai National Wildlife Refuge Eagle Cam!
A pair of Canadian geese selected the eagles' nest to raise their brood. The Refuge's Eagle Cam captured this great video of the recent day when those baby goslings leave the nest.
Law Enforcement Officers Memorial Week, 2014: The Bonners Ferry Police Department announces the week of May 12 as the nation-wide observance of "Police Officers' Memorial Week," with a ceremony taking place Thursday, May 15 in Washington D.C.
May 12
Commissioners proclain May as Mental Health Month in Boundary County: This May is Mental Health Month. NAMI Far North, the Bo

nner and Boundary County affiliate to the National Alliance on Mental Illness, is raising awareness of the role mental health plays in our lives, and providing tips and resources so anyone can take steps to promote good mental health.
May 11
Runners Ready--Kootenai River Run Coming Up: The 2014 Kootenai River Run will be held Saturday, June 21, at 9 a.m., with two runs to choose from.
May 10
Click Here to take a look at our photos of today's Boundary Community Hospital Health Fair 2014!

Big crowds at the Health Fair today . . . .
May 9
Rivkin places at State Forestry competition: Boundary County students competed at the 32nd annual Idaho State Forestry Contest this past Thursday, May 8, in Careywood, Idaho. And one local student came back home with a third place statewide finish.
SCAM ALERT: Do not renew your vehicle over the telephone:
The Idaho Transportation Department (ITD) is warning of a recent telephone scam involving vehicle-registration renewals and reminds its customers that renewal notifications are made only by mail.
Ready for summer swimming in the City Pool? Get ready for the City Pool to open for the summer! City workers are on the job now at the City Swimming Pool, getting necessary repairs and rejuvenations done so it will be ready for the Summer of 2014. Read this story for information on the pool opening, cost, and swimming lessons.
Big events coming up at the Refuge: There is a lot of action going on these days at the Kootenai National Wildlife Refuge. In addition to the beautiful scenery, the peaceful and scenic perimeter drive, and the wildlife and waterfowl one can admire on almost any trip to the refuge, some upcoming big events are planned.
Idaho Burn Permits required starting this Saturday, May 10:
The Idaho Department of Lands is notifying all Idahoans that beginning this Saturday, May 10, fire safety burn permits are required for any burning outside of city limits.
Senator to host Telephone-Townhall: Idaho Senator Mike Crapo will host his second statewide tele-townhall meeting of 2014 and is encouraging Idahoans to participate.
May 8
ISP releases information on yesterday's fatal Highway 2 auto accident: The Idaho State Police is now releasing information regarding the fatal automobile accident that occurred yesterday, May 7, at Milepost 67, near Sater's Auction on US Highway 2.
Kindergarten registration at Valley View on May 9: If you have a new kindergartener going to Valley View Elementary this fall, Friday, May 9 is the day to get them registered.
Naples Elementary Kindergarten Registration is May 9: All future Naples Elementary kindergarteners: head to the school Friday, May 9 to register.Naples Elementary Kindergarten Registration is May 9: All future Naples Elementary kindergarteners: head to the school Friday, May 9 to register.
May 6
Fish and Game live internet chat about fishing: The Idaho Department of Fish and Game has scheduled an internet chat about fishing in Idaho, and is inviting all who wish to participate to join in.
May 6
Customs and Border Protection looking for new officers: If you know someone who might be interested in a career with the U.S. Customs, let them know that Customs is now hiring. U.S. Customs and Border Protection, the agency responsible for securing U.S. borders from all threats, is now accepting applications nationwide to fill 2,000 additional officer positions at air, land and sea ports across the country.
May 6
Health Fair and Fun Run Coming this Weekend: Ready for this year's Health Fair, sponsored by Boundary Community Hospital?

Health advocates will fill over sixty booths at this year's Health Fair sponsored by Boundary Community Hospital on Saturday, May 10, 2014. "The Health Fair is an event that we always look forward to," said hospital administrator, Craig A. Johnson.
May 6
Cattle dog needs help locating owners: This pretty female Cattle Dog was picked up as a stray just north of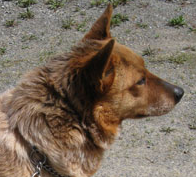 McArthur Lake in Boundary County Idaho, and she is now at Second Chance Animal Shelter in Bonners Ferry.
May 5
Could the Kootenai or Moyie Rivers flood this season? Do you have river plans for the summer? Innertubing on the Moyie, perhaps? Rafting on the Kootenai? Fishing? Swimming at Big Rock? Or maybe you have farmland in the Kootenai Valley.

We're going to talk rivers here, including Moyie and Kootenai river levels, and the current outlook for flooding on those rivers.
May 3
County Republicans to host candidate forum: The Boundary County Republican Central Committee has announced that they will host a candidates' forum on Monday, May 12, at 6 p.m. at the Kootenai River Inn. All Republican candidates in Legislative District 1 and in Boundary County have been invited to attend the forum.
May 2
Hospital Fun Run Coming May 10: Boundary Community Hospital's annual Fun Run in conjunction with the 2014 Health Fair includes three races, all free and all fun: a 3K, 5K, and 10K. This year's Fun Run and Health Fair is Saturday, May 10, 2014.
May 1
The latest on the NewsBF website:
Thanks, Mike.

Mike Weland came to Bonners Ferry over 20 years ago. After having worked in the newspaper business in other areas, he arrived here and employed his skills with the Bonners Ferry Herald.

Turns out, he had a little more of an ambitious, entrepreneurial streak in him.
Fish and Game announces fish stocking schedule: The Idaho Fish and Game Department has just released their schedule for stocking fish in various lakes, ponds, and reservoirs in the Idaho Panhandle. Their schedule includes many of our lakes right here in Boundary County.
Obituaries
Francis (Frank) S. Lippy: September 4, 1922 ~ May 15, 2014
Susan Leona Forrester: January 22,1950 ~ May 22, 2014
Dorice (Dottie) Leilani Urbin Thompson Bauman: July 2, 1933 ~ May 22, 2014
Karen Elizabeth Pearson: May 28, 1940 ~ May 7, 2014
Jennie Lee Star: August 26, 1945 ~ May 7, 2014
Lisa Leo Nash: November 28, 1958 ~ May 9, 2014
Dennis Merrill Lincks, December 11, 1950 ~ May 11, 2014
Social
Frederickson selected Student of the Month:
A good sense of humor, down to earth, fun to be around, and an appreci

ation of her community all apply to Kaprice Frederickson, Upsilon Chapter of Delta Kappa Gamma Women Educators' student of the month.

Click on the headline of this story to learn more about this student!
Local young women to perform with Majesty concert here: Two young women from Bonners Ferry are part of the singing group Majesty, that will

perform in concert here on June 6. Sara Owinyo and Caroline Martin, both raised in Bonners Ferry, are with the Master's College sponsored group from Santa Clarita, California.
Jan Klopfenstein retiring from hospital:
After almost 29 years of service at Boundary Community Hospital, Jan Klopfenstein (Jan K), will be retiring from her position as Social Service Director.
Sports
June 14 is Free Fishing Day in Idaho: Saturday June 14 is your chance to try fishing for the first time, or dust off your rod and put it back into use. It is Free Fishing Day in Idaho, and Idaho Fish and Game invites everyone to celebrate the day by fishing anywhere in Idaho without a license.
Kokanee Catch Limit Increased on Lake Pend Oreille: Anglers fishing Lake Pend Oreille will be allowed to harvest more kokanee as a result of a vote by the Idaho Fish and Game Commission to increase the limit there.
Badger softball finishes strong in league and district play: Let's go back in time t

o Friday, April 25. The Badgers hosted the visiting Troy Trojans for Senior Night. All three seniors: MaKenzie Carle, Brianna Reasoner and Arista Winey were honored as well as the foreign exchange students Ale,

Mint and Jin in addition to three seniors from Troy. The Badgers had a standout performance.
Badgers Advance to Championship Game, Add Three to All-League Team: The Bonners Ferry Badgers baseball team advanced to the district championship game by defeating the Priest River Spartans 6-1 in the first round of Intermountain League tournament play Thursday afternoon.
Idaho F&G Accepting Applications for Controlled Hunt: Hunters hoping to draw tags for big game controlled hunts this fall should submit their applications in the next few weeks, according to the Idaho Department of Fish and Game.
Letters
That explains everything--it's the sturgeon!
So, what's wrong with this picture? Last Friday as I awoke and went outside to greet the morning, check on the horses and tend to the calves, I was shocked to see . . . .
Governor C.L. "Butch" Otter:
On April 25th I traveled to Bonners Ferry for the Boundary County "Capital for a Day." My first Capital for a Day was held in Bonners Ferry in 2007.
Heidi Boraski:
For those that missed "that rainbow" May 5 at 7 p.m., I caught a great photo of it. It was THE most amazing double rainbow I have ever seen.
Back to archives