Boundary County Archives ~ September, 2016
Home
News
Sports
Social
Obituaries
Events
Letters
News
September 30
Road and Bridge stepping up winter readiness: Boundary County Road and Bridge has made a long term agreement with the Idaho Transportation Department to operate a traction sand storage and reload facility on Gypsy Lane south of Naples. By having this covered sand storage at the south end of the county, county road crews can offer a faster response time and apply traction sand in a shorter intervals of time between loads with fewer man and equipment hours.
September 29
Flags to half staff: By proclamation of President Barack Obama, U.S. flags are to be flown at half staff now through sunset on Friday, September 30, as a mark of respect for the memory of Shimon Peres, former President and Prime Minister of Israel, who died Wednesday at age 93.
Public invited to Burbot release: The Kootenai Tribe of Idaho would like to extend an invitation to the community to participate in the releasing of hatchery-reared juvenile Burbot, also known as Ling, into the Kootenai River on Friday, October 14.
Idaho auctions first 'Good Neighbor' timber sale: The State of Idaho auctioned a U.S. Forest Service timber sale for the first time Tuesday as part of a state-federal partnership to increase management activities on federal lands in Idaho.
Never a dull moment at BFHS! With the completion of the fourth week of school coming soon, Bonners Ferry High School's 2016-2017 school year is definitely in full swing. The staff and students continue to impress me with their willingness to make this place great! By Principal Kevin Dinning
BCMS seeks parents to help: Wow, another week at Boundary County Middle School has gone by in a flash! Routines are being created and sometimes challenged. The busy time of sporting events has arrived. By Principal David Miles II
September 26
Crapo, Risch urge full PILT funding: Citing the critical role that the Payment in Lieu of Taxes program plays on many rural county budgets, Idaho Senators Mike Crapo and Jim Risch on Thursday sent a letter to Senate Majority Leader Mitch McConnell and Senate Minority Leader Harry Reid urging them to work together to ensure that the PILT program is fully funded in any year-end legislation likely to be signed into law.
September 23
The crew of Boundary County Live has posted a short video, 2 minutes and 47 seconds, of today's BFHS Homecoming Parade, which was held in Downtown Bonners Ferry at noon today. You can watch the video by visiting www.boundarycountylive.com.
AARP seeks tax prep volunteers: The AARP Foundation is looking to expand its team of volunteers for the upcoming tax season by recruiting individuals interested in helping people prepare their taxes.
September 22
Senators fight for SRS: Citing the drain on many rural county budgets, Idaho Senators Mike Crapo and Jim Risch, along with Oregon Senator Ron Wyden have sent a bipartisan letter to Republican Leader Mitch McConnell and Democratic Leader Harry Reid calling for the reauthorization of the Secure Rural Schools and Community Self Determination Act (SRS) in any year-end legislation likely to be signed into law.
Be SepticSmart! Panhandle Health District kicked off the fourth annual SepticSmart Week by encouraging homeowners in North Idaho to properly maintain their septic system. One in every three homes in Idaho depends on septic systems to treat their wastewater. Septic system care and maintenance is vital to protecting public health and preserving valuable water resources.
September 20
News flash: The Bonners Ferry City Council on Tuesday evening approved the St. Ann's Catholic Church alley vacation request, allowing the church and congregation to move ahead with building plans in the wake of the fire that destroyed the church last spring.
Quartz Creek Road to close: The Priest Lake Ranger District is temporarily closing a section of Forest Service Road 334, also known as Quartz Creek Road. The road will be closed while the culvert in Quartz Creek is replaced.

Floating and fishing the Kootenai River: Floating through a cool, clear river in a deep canyon, an angler casts a grasshopper fly toward shore and waits for a trout to fall for the dupe. It happens with a tell-tale swirl on the glassy surface, and as the anglers pulls back on the rod, it bows and bounces like a willow in the wind as a feisty trout realizes its mistake and thrashes in protest.
September 19
Risch applauds passage of WRDA: Last week, U.S. Senator Jim Risch supported, and the U.S. Senate passed, S.2848, the Water Resources Development Act. The bill, which authorizes critical water infrastructure projects across the country, included language to streamline the water resources process in Idaho.
September 18
Missing child home safe ...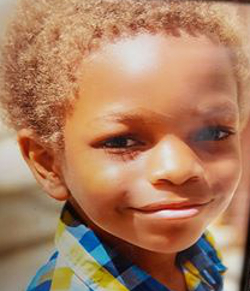 At 11:57 p.m. Saturday, Search and Rescue personnel were actively searching for 11-year-old Mark Smith, also known as Malik Luckett, who was last seen at a residence on Bonners Ferry's North Side at about 7:30 p.m. Saturday. Mark is an African-American male, about 4'8" tall and weighing about 85 pounds, with short black hair. As of 12:45 a.m. Sunday, the search area had grown to include an area from near the hospital north to Three Mile. At 5:15 a.m., Mark was reported to have returned home on his own.
September 17
Volunteer tutors needed for NIC adult education: Volunteers are needed to assist students in basic skill building for reading, writing, and math at the North Idaho College's Bonners Ferry Outreach Center as adult tutors.
Bonners Ferry to honor fallen firefighters: The Bonners Ferry City Fire Department, Providence Bible Presbyterian Church and the Boundary County Chaplains Corps would like to remind everyone that every October, the National Fallen Firefighters Foundation (NFFF) sponsors the official national tribute to all firefighters who died in the line of duty during the previous year.
Idaho unemployment holds steady: Idaho's seasonally adjusted unemployment rate held at 3.8 percent in August. Nationally the unemployment rate also held steady at 4.9 percent.
September 14

FFA holding raffle, washing cars Saturday: On Saturday, September 17, the Bonners Ferry FFA Chapter will be holding a raffle at Super 1 starting at 8 a.m. FFA will be raffling off a Savage 17HMR Heavy Barrel Rifle with 500 rounds of ammo. We are raising money with the Bonners Ferry FFA Chapter to go to nationals and to support Thomas Smith in being one of the top National Finalist for his Agribusiness SAE project.
Gleason Fire closes Forest Service trail: District Ranger Tim Knight closed a small section of Forest Trail 162 on the Priest Lake Ranger District due to increased fire activity.
September 13
Another freeze warning tonight: The National Weather Service has issued another freeze warning for North Idaho and northeast Washington, in effect from 11 p.m. today through 8 a.m. Wednesday.
Community in the running for High Five grant: Bonners Ferry is one of seven Idaho communities to be selected as a finalist for a High Five grant, and your vote could mean up to $250,000 to help the community to reduce childhood obesity and create a healthier environment.
September 12
Overnight freeze warning issued: The National Weather Service has issued a freeze warning in effect from 11 p.m. today through 8 a.m. Tuesday for the an area including Boundary and Bonner Counties.
September 11
Crapo to select Tree Lighting Helper: Through a statewide contest, one Idaho youth will be selected by Idaho Senator Mike Crapo to assist in turning on the power to light the U.S. Capitol Christmas Tree in December. Tradition holds that one youth from the state providing the tree serve as the Tree Lighting Helper during a ceremony to formally illuminate it along with the Speaker of the House and other officials.
September 10
Hiring fair set in Post Falls: Employment in sales, customer service, health care, manufacturing, accounting and skilled trades are some of the positions available at the September 14 hiring event sponsored by the Idaho Department of Labor Kootenai County office. Twenty-four employers have more than 350 openings for immediate hire.
IPNF to conduct controlled burns: Idaho Panhandle National Forest crews plan to start fall prescribed burning the week of September 12 in the Magee area of the Coeur d'Alene River Ranger District. Approximately 3,000 acres are planned for the Upper River project.
September 9
Stop using Galaxy Note 7s: The Consumer Product Safety Commission and Samsung are urging owners of Samsung's Galaxy Note 7 to stop using their phones while they work to formalize how a recall will work.
Flags to half-staff Sunday: Sunday, September 11th, 2016, marks the 15 year anniversary of the 9/11 terrorist attacks on the World Trade Center in New York City, the Pentagon, and United Airlines Flight 93 which crashed in suburban Pennsylvania.
September will be busy on the Kootenai: September will continue to be a busy time on the Kootenai River as work continues on the Kootenai Tribe's Bonners Ferry Islands construction project just east of the Kootenai River Bridge.
Whirlwind week at BCMS: What a week! Boundary County Middle School opened its doors Tuesday to a crowded building. We have about 20 more students than anticipated pushing our school count to about 360 students. We are glad so many people are enrolling in our school as we strive to provide the best environment for students to grow and learn. By Principal David Miles II
September 8

Supreme Court candidate to visit: Idaho Supreme Court candidate Curt McKenzie, who will be on November's ballot to replace retiring Justice Jim Jones, will be the guest of the North Idaho Federated Republican Women from 5:30 to 7 p.m. today at DiLuna's Cafe in Sandpoint, and he'll be at the Chic-n-Chop in Bonners Ferry from 8 to 9 a.m. Friday morning.
Congress awards grant for U.S. 95 upgrades: The United States Congress has approved an award of $5.1 million for upcoming U.S. 95 north corridor access improvements. The FASTLANE grant was announced by the United States Department of Transportation this summer, with the requirement of congressional approval. The grant represents a significant portion of the estimated $8.5 million that the improvements are estimated to cost.

Remembering Idahoans still missing in 'Nam: I commend those who work to ensure the service of all our nation's veterans is not forgotten. At a recent rally, POW*MIA Awareness Corporation Director Hiedi Young shared biographies she prepared of eight Idahoans who went missing while serving in the Vietnam War and remain missing. The biographies are a thoughtful reminder of the ongoing price of our freedom. By Senator Mike Crapo
Hospital levy on November ballot: On November 8, local voters will be asked to decide on a two-year, $828,000 supplemental Boundary Community Hospital levy. A "yes" vote, hospital trustees say, will ensure that the local hospital can maintain its current standard of patient care while offering the community faster and better services.
September 6
Bonner County crash claims child: A six-year-old Bonner County girl was killed and her mother and 11-year-old sister injured in a single vehicle crash this morning on Bayview Road.
September 5

Historic tower burns to the ground: The historic Little Snowy Top Lookout Tower on the Priest Lake Ranger District was destroyed by fire late afternoon on September 3. Little Snowy Top was the only remaining 1930s vintage groundhouse L-4 lookout in the Priest Lake area. Located only two miles south of the Canadian border on the Shedroof Divide in Boundary County, its use was phased out in the 1960s.

School in a small town: First Grade Memories: Starting school is, for any kid, usually kind of worrisome. All of a sudden you have classmates, some of whom you will spend 12 years with. In a small town that is the rule, rather than the exception. I've always felt that most all of my friendships here in Boundary County started in the early years of grade school.
September 2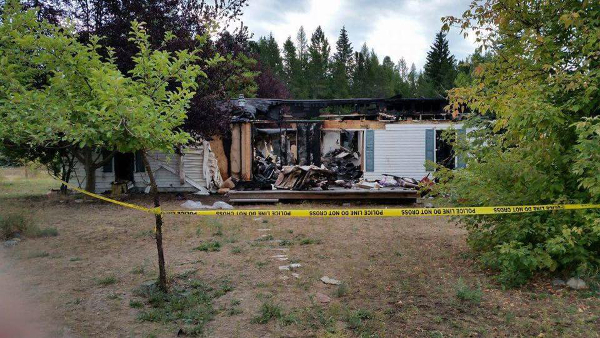 Family rebuilding after fire: A Bonners Ferry family was enjoying a dinner out on the last day of August when a Moon Shadow Road neighbor called to tell them that the rented mobile home they lived in was on fire. On the first day of September, while sifting through the ashes of everything they owned, they found a miracle.
Pat Ramsay needs community's help: After giving of herself to the community for many years, Pat Ramsay is in need of the community's help. On Saturday, September 10, a benefit will be held on her behalf at the Ponderay Event Center to raise funds for her medical treatment.
Pfleuger welcomes staff to new school year: All staff of Boundary County School District 101 met at the High School Auditorium on Monday to hear Superintendent Gary Pflueger lay out his thoughts for the upcoming school year. "Our task needs to remain focused and united," Pflueger told those assembled.
'Scrambled McManus' coming to the Pearl: On Friday and Saturday, September 16 and 17, the Pearl Theater will present the one-man comedy, Scrambled McManus, by humor writer Patrick F. McManus, directed by Jack Delehanty and starring Pat's indentured actor, Tim Behrens.
Obituaries
Margaret A. Morris, May 12, 1924 ~ September 24, 2016
Anna "Annie" Marie Rosco Koon, November 19, 1938 ~ September 28, 2016
Krista Rae Mendenhall, May 6, 1991 ~ September 14, 2016
Weldon Jerome McFadden, May 1, 1948 ~ September 16, 2016
Paul Kenneth Karr, May 28, 1944 ~ September 7, 2016
Social

Cady named school district Employee of the Month
:
Joanne Cady, special services teacher at the Boundary County Middle School, is September's Boundary County School District Certified Employee of the Month! According to BCMS principal David Miles II, who nominated her for the honor, Joanne is a special person.

Matthew Rice to marry
:
Chris Culp and Peggy Calloway of Omak, Washington, are pleased to announce the forthcoming marriage of their daughter, Ashley Culp, to Matthew Rice, the son of Marty and LaRae Rice of Bonners Ferry. The wedding will take place in Winthrop, Washington, on September 24.
Sports

Badgers arrive late, finish strong: Bonners Ferry cross country made its way to the Elks Golf Course on the east edge of Moscow for the Bob Weisel Invite Saturday. Moscow High School hosted several distances, include a 1.5-mile middle school course, a 5k high school course, and a 2k high school course.
New blinds at KNWR: In an effort to better serve our waterfowl hunters, Kootenai National Wildlife Refuge has been replacing the old waterfowl hunt blinds with a newly designed blind. Three blinds were replaced in 2015 and five blinds were replaced this summer.

Badgers edge Kellogg, Priest River: What started as a cool morning on North Government Way in Hayden Saturday turned into a soggy affair as Badger cross country hit the 5k course at Hayden Canyon. Over 18 teams from all over the Northwest converged on the halfway point of the season to make for tough competition.
Easy ways to introduce novices to hunting: It's easier than ever to introduce someone new to hunting in Idaho. One way is through Idaho Fish and Game's Hunting Passport, which offers novice hunters, both young and old, the opportunity to hunt for one year before needing to complete a hunter education course.
Identity theft services offered for IDFG breach: Active Network, the Texas-based company that owns and operates Idaho Fish and Game's hunting and fishing license system, announced Friday that it will offer the following identity theft services to all Fish and Game license buyers whose personal information may have been compromised by an attempt last month to access the online license system.
Another exciting demo derby!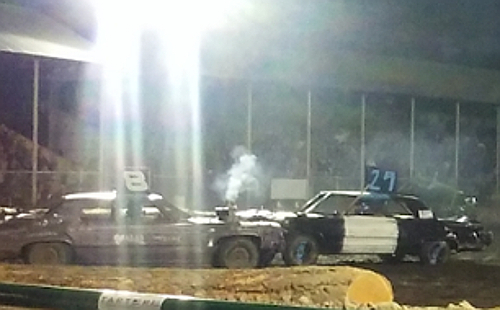 Brandon Regehr, Bonners Ferry, smashed his way to a first place finish in the 2016 Lions Club Demolition Derby, defeating second place finisher Chris Cook, Lewiston. Coming in third was James Smith, Bonners Ferry. In the women's competition, Cindy Sumpter, Bonners Ferry, went home with the first place trophy. In all, around 30 drivers took part.

Badgers return to Farragut: On Saturday the Badger cross country team returned to the site of the 2015 State Championships: Farragut State Park. Timberlake High School hosted the 5k course, featuring a wide variety of turns and hills on a warm, sunny day. Schools from as far as Boise made the trek north to test the course and North Idaho competitors.
Badgers fine-tuning their game: With the five non-league games the Badgers face this season, they are getting much needed playing time as well as a fierce test. Week one culminated with a 44-0 loss to Lakeland, a strong 4A rival. And now with week two behind them, having played Lakeside, they are picking up their game and fine-tuning the offense and defense to bring it strong in the upcoming conference games.

Badger runners at home for first time in years: Badger cross country returned home for the first time in five years when Bonners Ferry High School hosted the home invite at the 3.1 mile Naples course on Saturday. A cool morning and rain the night before kept the sandy course packed down which aided runners in tackling difficult hills and turns.
Youth invited to IDFG hunt: Any youth hunters ages 10-15 are welcome to join the Idaho Department of Fish and Game's annual youth waterfowl hunt on Saturday, September 24, at the Clark Fork Driftyard near Clark Fork, Idaho.
Volunteers needed for trail party: Volunteers are needed for repairing the Boulder Meadows trail near Naples in a work party set for Friday, September 9. Volunteer crews will be digging water drainage ditches, installing water bars, and replacing soil that has been washed off the trail.

Badger harriers work out rust in season opener: Badger cross country racing began on August 27 at J. Neils Park in Libby, Montana. The flat, three-mile course made for great times and an early learning experience for young Badger teams. This year the Badgers return seniors Eric Ellis and Alex Urbaniak as well as gaining senior Elisabeth Cowley.
Letters
Senators James E. Risch and Angus S. King
: In the 2015 novel Ghost Fleet, the U.S. is challenged in a future war by a technologically savvy enemy. The enemy exploits the cyber vulnerabilities in a U.S. military that has grown overly reliant on highly networked and computer-dependent weapons platforms. Left nearly defenseless, the U.S. comes to realize it must rely on long-retired, technologically simpler and ultimately more dependable weapon systems to fight back.
Senator Mike Crapo:
Thank you to the approximately 4,000 Idahoans who attended the town meetings I held in every incorporated city in Idaho over the past two years. Your thoughtful insights reinforce my belief that the best solutions for good governing come from the ground up. The angst in our country is clear. Much of this frustration is driven by decisions and politics in Washington, DC.
Congressman Raul Labrador
: Americans spent $1.89 trillion to comply with federal regulations last year. Amazingly, that figure exceeds the combined individual and corporate income taxes the IRS expects to collect for the 2015 tax year, $1.82 trillion. This hidden tax amounts to nearly $15,000 per U.S. household, according to the Competitive Enterprise Institute.
U.S. Congressman Raul Labrador
: Every year, Idahoans and others in the West suffer through wildfires that damage public health, destroy valuable timber, wreck watersheds and kill wildlife.
Howard Kent
:
When Mike Ashby made mention of Stone's Hill (
School in a small town: First Grade Memories
), it also triggered memories for me. I grew up on Monroe Street in the 1940s and 50s, just a "stones throw" (pun intended) from Stone's Hill on Van Buren Street.
U.S. Representative Raul Labrador
: On Friday, I completed my summer tour of all 19 counties in Idaho's First District – the most beautiful in America. Spanning from Canada to Nevada, the nation's 18th largest district covers almost 40,000 square miles; 99.4 percent of that land is rural.
Bonners Ferry GROW
:
Gardeners for Regional Organic Wellbeing — GROW! — thank all the supporters including so many members of the Bonners Ferry community as well as from surrounding towns and Montana who bought tickets for our recent raffle which raised over $900 to fund ongoing operations.
Back to archives