Bonners Ferry man shows star quality in pro debut
October 21, 2017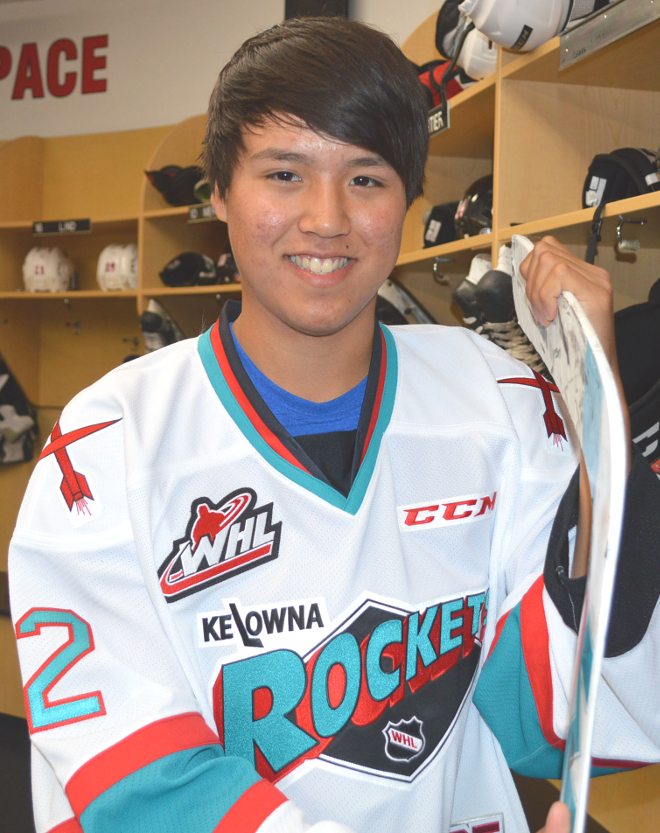 Even though the Kelowna Rockets fell to the Portland Winterhawks, a young Bonners Ferry athlete, getting his first start on the ice, opened his career showing potential to be a star in the world of hockey.

According to Kelowna Daily Courier reporter Glen Erickson, goalie James Porter, 17, played a solid 20 minutes Friday night on the home ice, stopping all 13 shots fired by Portland.

"He played great," Rockets head coach Jason Smith told Erickson. "He did exactly what you want from your goalies, to give you a chance to be in the game. He kept us in the game, but we didn't play hard enough to get any results out of it."

Porter, 5'11" and 157 pounds, played for the Edge School for Athletes of the Canadian Sport School Hockey League, which won the championship in March of this year.

He had a solid record of 11-3-0 with the Edge while recording a 1.79 goals against average and a .925 save percentage in 16 starts.

Porter, who was born in Bonners Ferry April 9, 2000, was the Rockets seventh round pick and 153rd overall in the 2015 WHL Bantam draft. He began practicing with the Rockets shortly after the Edge School's March championship. He was selected as one of the Rocket's two goalies for the 2017-18 season in early September, in time for the September 22 season start.

He stepped in to start Friday's match after starting goalie Brodan Salmond was sent to Calgary earlier in the day to be treated for a lingering injury.
Questions or comments about this article? Click here to e-mail!