Badgers travel to Omaha with Loggers
June 21, 2017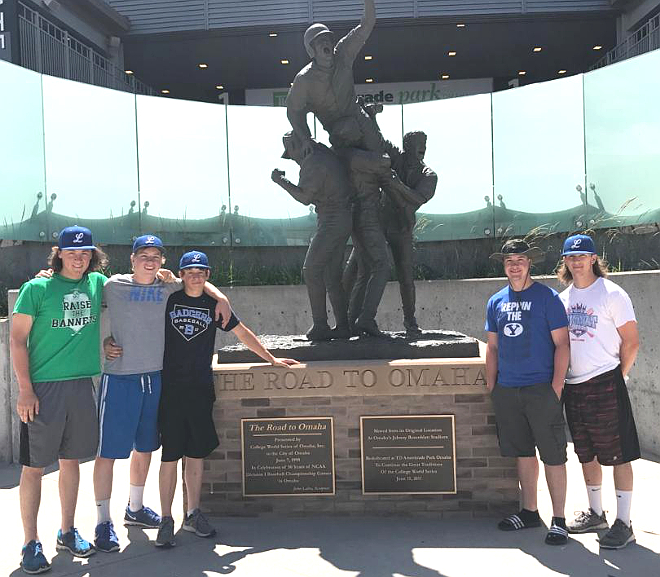 Five Badger baseball players were able to check an item off their bucket lists courtesy of their summer American Legion baseball team, the Libby Loggers, as they are now at the College Baseball World Series in Omaha, Nebraska.

The Loggers played four games on the road to Omaha, stopping in Three Forks and Billings, Montana, and Sturgis, South Dakota.

Making the trip (l-r) were Badgers Shayne Walker, Seth Bateman, Ty Bateman, Brady Bateman and Jesse Dunham.
Questions or comments about this article? Click here to e-mail!