Hayden Lake angler reels in the latest state record fish
March 24, 2017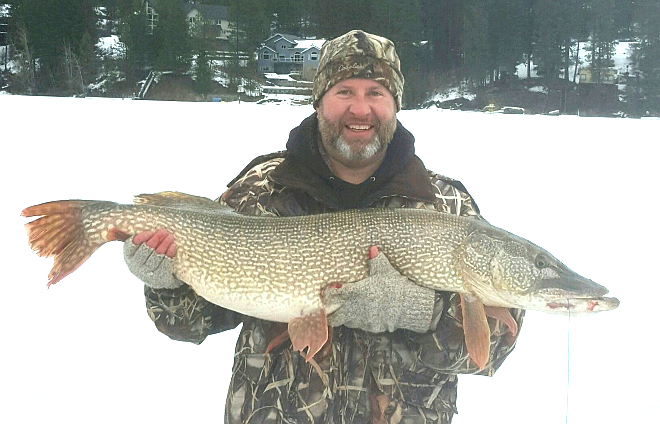 By Rob Ryan
IDFG Regional Fisheries Biologist

North Idaho angler Scott Kerns now holds the the Idaho catch-and-release record for Northern Pike. He caught a 44-plus inch Northern Pike while ice fishing on Hayden Lake in early March. The fish, weighing approximately 33 pounds, was a true trophy for any angler.

Kerns wasn't the first person to catch this particular fish.

The Idaho Department of Fish and Game caught, tagged, and released this large Northern Pike as part of a fisheries study on Hayden Lake in 2015.

Kerns reported the tag information on this fish, helping Fish and Game biologists better understand the Hayden Lake fishery.

For more information on IDFG's new catch-and-release record program, check out https://idfg.idaho.gov/fish/record.
Questions or comments about this article? Click here to e-mail!