Lady Badgers fall to Snake River, Timberlake crushes Buhl
February 15, 2018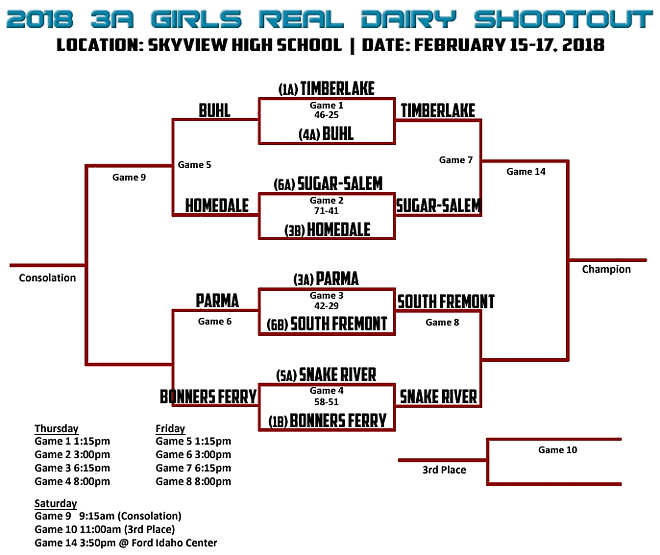 Snake River edged Bonners Ferry in the Idaho State 3-A girl's basketball championships at Skyview High School, Nampa today, 58-51.

Black Panther Josee Steadmon scored 21 points and Kelsey Higginson added 20 while Badger Kadi Bateman led Bonners Ferry with 21 points and eight rebounds and Jerzie Pluid put in 12 points.

The Badgers play Parma at 3 p.m. Friday in a loser-out match.

The winner of that game will face the winner of the loser out match between Buhl and Homedale in the consolation bout at 9:15 a.m. Saturday.

Intermountain League powerhouse Timberlake made easy work of Buhl, winning 46 to 25, with Tiger McKeeley Tonkin scoring 15 points to lead the scoring.

Timberlake will battle Sugar-Salem at 6:15 p.m. Friday in the semifinals.
Questions or comments about this letter? Click here to e-mail!