Keough's welcome new arrival
July 5, 2012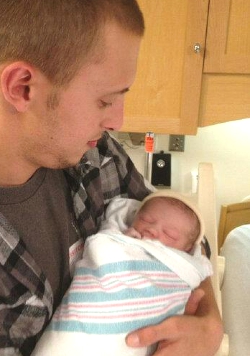 Proud papa Bryan Keough holds his new son, Owen Michael, born July 4.

Sara and Bryan Keough are the proud parents of a Fourth of July baby. Owen Michael Keough was born at 3:27 a.m. Wednesday at Gritman Medical Center, Moscow.

Bryan and Sara are both students at the University of Idaho.

Owen's grandparents are Mike and Idaho First District Senator Shawn Keough, Kootenai, and Frank and Kathy Piraino, Sandpoint.