Firefighting brothers honored
December 16, 2017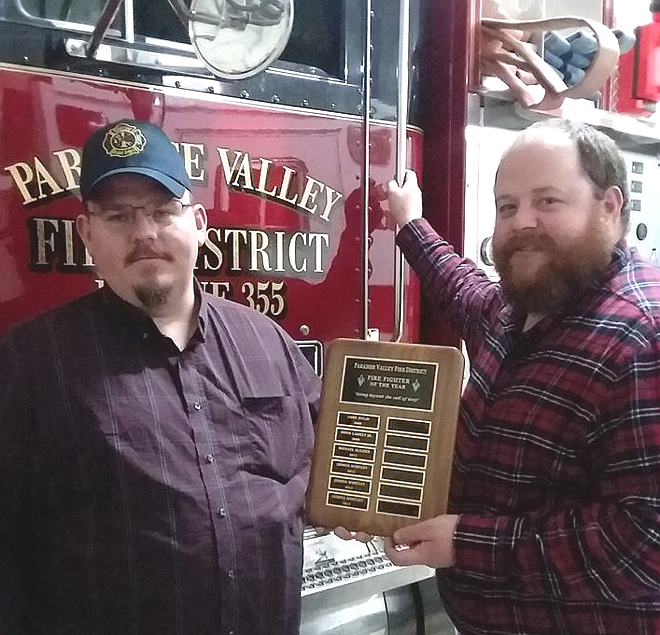 Paradise Valley Fire District is proud to announce our first ever tie for the Firefighter of the Year award.

All of their firefighters work hard, and it's the firefighters who vote for the recipient of this award amongst their brothers and sisters.

This year, they voted to bestow this great honor on a pair of brothers. Not only brothers in fire, but also brothers by blood!

Congratulations Andrew Wortley and Joshua Wortley!

You have gone above and beyond this year! Keep up the good work!
Questions or comments about this article? Click here to e-mail!