Mt. Hall names November Students of the Month
December 5, 2017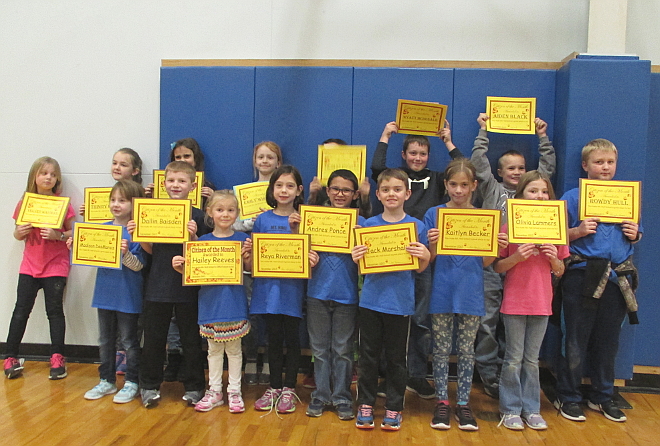 Mt. Hall Elementary School's November Students of the Month were:
kindergarten; Madison DesMarais, first grade; Dallin Baisden and Reya Riverman, second grade; Kaitlyn Becker, Olivia Lammers, Jack Marshall and Andres Ponce, third grade; Rowdy Hull, Naomi Mead, Trinity Romine and Velvet Wayman, fourth grade; Celynn Chaney and Emily Wisberg, and fifth grade; Thomas Hoggan and Wyatt McDonald!
Questions or comments about this article? Click here to e-mail!