Elijah Parlow is Badger Awesome!
November 8, 207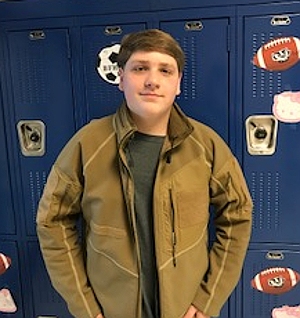 By Rachel Wheatley
BFHS Math/Science Teacher
I would like to recognize Elijah Parlow as an exceptional learner. He arrives to class daily with a smile and ready to work. His fine-tuning can easily be overlooked as he diligently answers his questions and checks them himself, while periodically stopping to help the students around him. He is the type of student who self-advocates and is an absolute joy to have in class.
Questions or comments about this article? Click here to e-mail!