Abby Pierce another respectful student!
October 12, 2017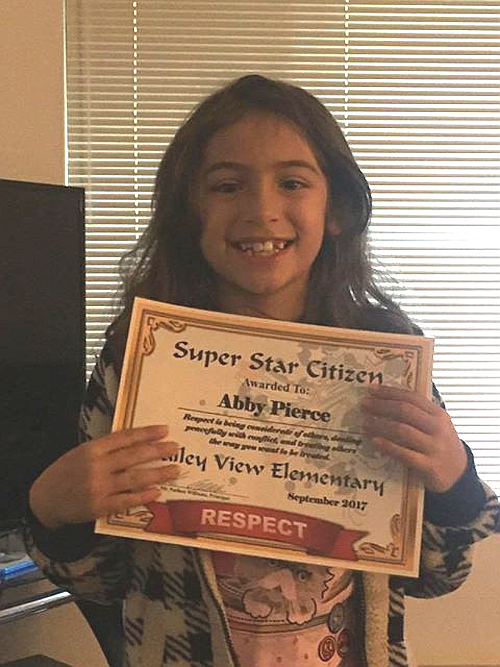 Why, it's another Valley View Elementary student being recognized as a Super Star Citizen for Respect! This is Abby Pierce, a second grader and the daughter of Jackie and Chris Pierce, and she has a super good reason for being so respectful; she is a role model for her little brother, Gabe, who is in kindergarten, and she has a new baby sister due to arrive in just two weeks! Congratulations, Abby!
Questions or comments about this article? Click here to e-mail!