Three graduate Community Hospital CNA program
August 4, 2017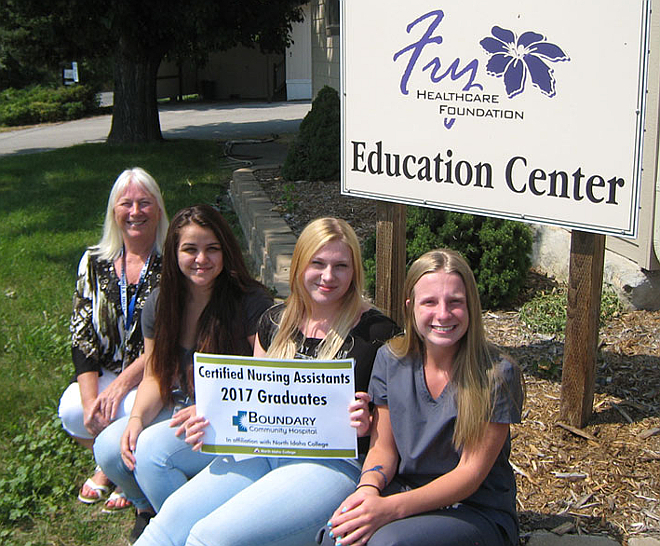 Boundary Community Hospital and North Idaho College announced the graduation of the summer semester Certified Nursing Assistants (CNA) class in Bonners Ferry. Pictured left to right: Instructor Tracey Maas, RN, Jennah Smith, Chloe Fletcher and Hannah Olson.

The next semester CNA class starts October 10. For more information about the Certified Nursing Assistants Program at Boundary Community Hospital please contact registered nurse Tracey Maas at tracey.m@bcch.org or call (208) 267-3141 extension 4312.
Questions or comments about this article? Click here to e-mail!