TJ Smith perseveres and earns pilot wings
June 28, 2017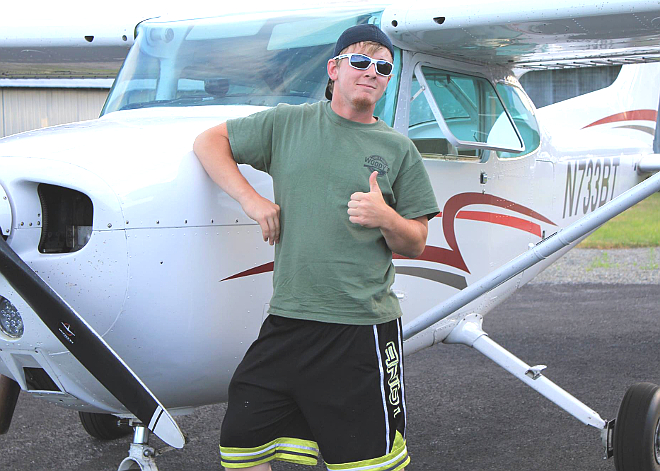 He had to reschedule a couple of times due to high winds, but TJ Smith's perseverance paid off Tuesday night when he (finally!) completed his check ride, and became the newest private pilot trained by Northern Air! Congratulations TJ - awesome job!
It was a busy month for 2017 Bonners Ferry High School graduate T.J. Smith. After graduating, instead of taking a break, T.J was hard at work preparing for his check ride and accomplishing his goal of earning a private pilot license, awarded June 27.

T.J., who has dreamed of flying since he was 10 years-old, is interested in pursuing an aviation career, becoming a "commercial pilot, doing whatever it takes to fly!"

T.J. was trained at Northern Air by Chief Flight Instructor Phillip Negaard.
Questions or comments about this article? Click here to e-mail!