Randee Foster works on display
May 1, 2017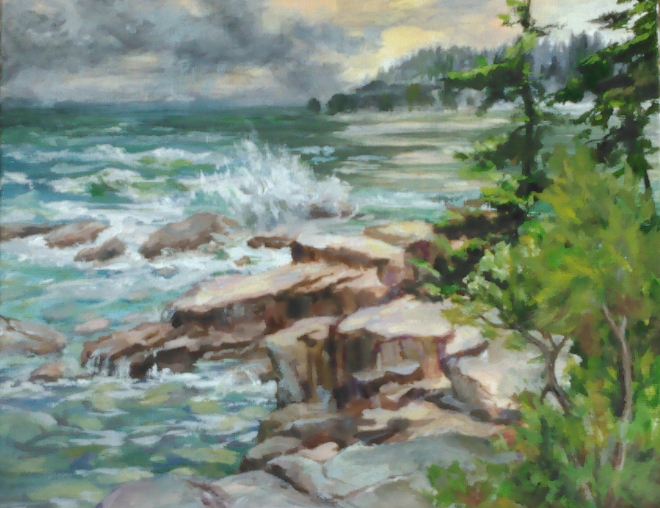 Randee Foster is April's Boundary County Artists Association "Artist of the Month" for a show on tour starting at Mountain West Bank, moving to the Library, then to Boundary Community Hospital and the Community Restorium for about one month at each location.

She is showing her latest work in acrylic, including one oil painting.

Randee is currently working in acrylics but her prime interest is oils. Constantly exploring new methods, techniques and styles is an inspiration and she is planning on using pastels in her next project.

She loves the beauty of this area and takes photos to add to her collection of ideas. She also participates in workshops occasionally to help improve and fine tune her work.

The Boundary County Artists Association was founded in 1960 and is celebrating its 57th year. The group's purpose is to promote and share art from artists in the local community. They meet the second Monday of each month to share our art and ideas. Sometimes they will choose to focus on the life of various artists in the world and meet to share their experiences.

New members are welcome and encouraged to join. For more information about the BCAA, to visit us in our next meeting or to purchase a painting please, contact President Vicki Bleile at (208) 610-5615.
Questions or comments about this article? Click here to e-mail!