Rod Benders support Explorer trip
April 26, 2017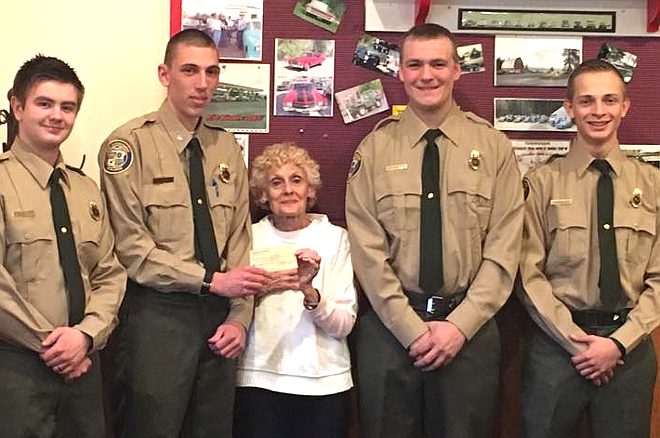 Bonners Ferry Border Patrol Explorer Post #190 sends out a big thank you to the Rod Benders Car Club for presenting Explorer Post 190 with a check for $500.

The Rod Benders have been a strong supporter of the post for several years and the Explorers appreciate the car club's support yet again for the post's upcoming trip to D.C. to take part in the National Peace Officer's Memorial.

Supervisory Explorer Alexandria LeVesque spoke about the trip at the Rod Benders April meeting, and as Marciavee Cossette, surrounded hear by an exceptionally handsome group of young uniformed men, the Rod Benders Car Club was proud to the list of sponsors who have helped make this trip possible.
Questions or comments about this article? Click here to e-mail!