Freshmen team up as BFHS Students of the Week
March 8, 2017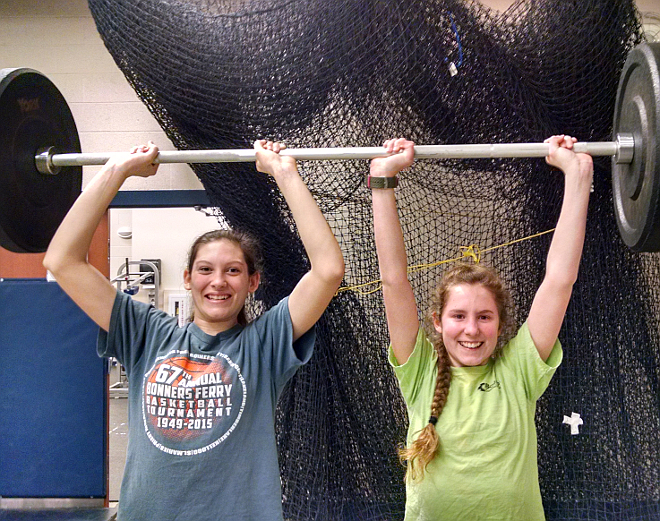 Abigail Gorton and Serenity Fahey are this week's Bonners Ferry High School Students of the Week.
The Bonners Ferry High School co-students of the week this week bring energy and effort to the building in general, and their Advanced Fitness class in particular. Abigail Gorton and Serenity Fahey light up Mr. Ed DePriest's third period class with their smiles and positive attitudes, and can be looked to by other students as examples of hard work and a commitment to making themselves better.

Almost Siamese twins, both Abigail and Serenity motivate and have pushed each other this year to improve both their physical and cardiovascular strength.

Abigail and Serenity always seem to be smiling and happy to be in class. These two are always prepared for class, have a plan, and then execute their daily workouts with great focus.

Both Abigail and Serenity are 4.0 students and they participate in extra-curricular activities with the same energy as they do in class.

These two freshmen are already a positive influence on the entire Badger community and we look forward to their Badger Awesomeness for another three years.
Questions or comments about this article? Click here to e-mail!