Daniela Villanueva is Badger awesome!
February 8, 2018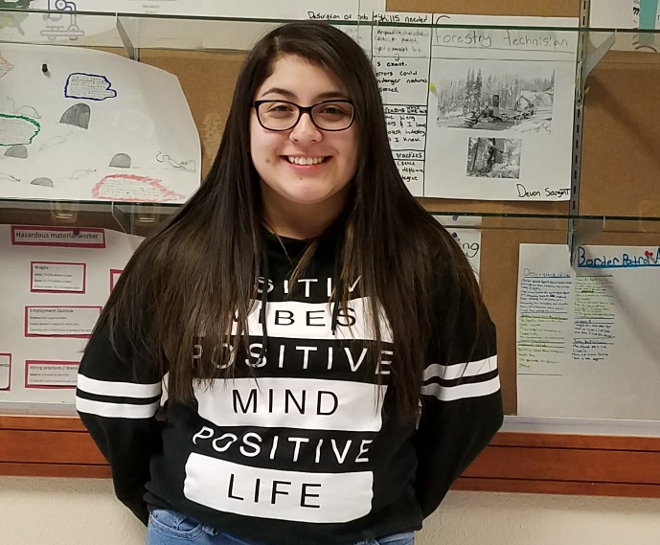 Special Ed teacher Diane Niewieroski said Daniela Villanueva has been a student of hers for the past year and a half.

"She is a wonderful young person who brings her best to every class," Diane said. "Whenever she is absent, she makes a conscientious effort to touch bases with her teachers and get her missing work. She is pleasant and comes to class daily with a smile on her face. She makes teaching a pleasure because she is a Badger Awesome student!"
Questions or comments about this letter? Click here to e-mail!