Arlene Lynette Merrifield Schnuerle
August 5, 1949 ~ November 11, 2016
November 16, 2016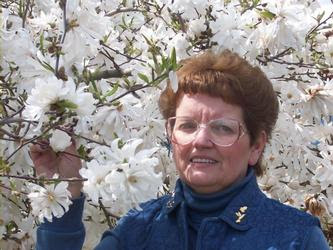 Arlene Lynette Merrifield Schnuerle, 67, was peacefully called to heaven from her home in Bonners Ferry on Friday, November 11. A Celebration of Life will be held in Bonners Ferry in May or June.

She was born in Kellogg on August 5, 1949, to Earl and Dorice (Bud and Dottie) Merrifield.

In October, 1968, she married John F. Schnuerle, Jr., and they shared 48 wonderful years. Together they had two children: Laurie Schnuerle, Bonners Ferry, and Kim Taylor (Glenn), Hamilton, Montana. She had two step children: Mike Ahner (Tracy), Naples, and Leah Hamelin (Rick), Marysville, Washington. She loved and enjoyed spending time with all of the family including her nine grandchildren and five great-grandchildren.

Arlene's life was filled with many joys of everything and everyone near and dear to her heart. She loved the Lord and it was clear to all who knew her that He was her highest priority. Her heart was happy while playing both classical and Christian music. As a young girl she milked cows on the farm and sold cream to help pay for her piano lessons. Throughout her life she played at churches where she lived.

She spent much of her time hunting, fishing, camping and enjoyed traveling with friends and family. Her love for her puppy dogs was evident and gave her a tremendous amount of joy. Her love of bread making was a delight to many.

Arlene attended Kinman Business College after graduating from Bonners Ferry High School. She attributed the success of several businesses in her life to her education. She was crowned Miss Bonners Ferry in 1967, and considered the achievement an honor.

She is survived by her husband, John, and all of the children, as well as all of her brothers and sisters Lonnie (Donna) Merrifield, Karen French and husband Jim Blinzler, Bruce (Deanea) Merrifield and Dee (Leo) Crane.

Although our special one will be missed by all who loved her, we thank God for the blessing of having her in our lives for a little while, yet we know Heaven has received a special angel for eternity.