Museum reports on it's 2018 Idaho Day celebrations
March 26, 2018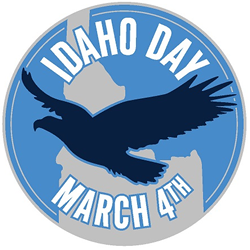 The date was 1863, and the place somewhere far north in Kootenai County. Settlers were coming into the area, clearing land, preparing to build homes and start farms. This became the setting for an archaeology dig celebrating Idaho Day.

The Idaho Legislature, in 2014, established an official Idaho Day to be observed each year on March 4 to commemorate the creation of Idaho by President Abraham Lincoln in 1863. Idaho was observed this year on March 5, as the original March 4 day fell on a Sunday. The Idaho Statehouse in Boise was the scene of a special proclamation read by Lieutenant Governor Brad Little, and performances by the 25th Army Band, a bugler from the Navy operational Support Center, and Highlands Elementary School. Many communities around the state presented their own Idaho Day programs.

Here in Boundary County, there were "archeological artifacts" that needed to be discovered. Fourth grade students from Naples, Mount Hall, and Valley View arrived at the Boundary County Museum for the "dig." In small groups, students created a grid across a box top, dividing the box into 9 blocks. A cadre of volunteers from the Museum assisted each group as they proceeded to uncover their treasures.

As they carefully began to excavate, using simple tools such as plastic spoons, toothpicks, and watercolor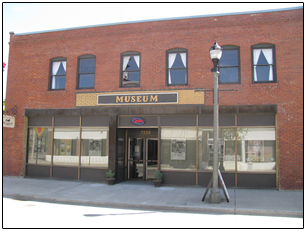 brushes, they sketched their "findings" onto a paper grid. Such items as Kootenai Tribal artifacts from the Museum's collection, feathers, berries, bones, animal hair, and rock shards were recorded on the groups' grids. Sue Kemmis, Museum Curator, engaged everyone in discussion of what the objects may be and how they may have been used by the early people of the area. The room was filled with excited voices and ideas bouncing around among the groups.

In all, 110 budding archaeologists participated and enjoyed this special event. Just prior to bus time, each student, teacher, assistants, bus driver, and volunteer team leader received a sugar cookie, cut in the shape of Idaho, with a star for Bonners Ferry. Oh what a Dig!
Questions or comments about this article? Click here to e-mail!