Bring Spring Job Fair coming at Kootenai County
Department of Labor office: 1500 jobs
March 22, 2018
You may find the job you are looking for at the Big Spring Job Fair coming up April 11 in Post Falls, sponsored by the Kootenai County office of the Idaho Department of Labor.

Officials at that office are billing it as their biggest event of the year. They are reporting the event has over 1,500 jobs available. The event is free, and is open to all interested job seekers. It is recommended that those attending arrive prepared to fill out applications, that they bring their resume, and dress to meet directly with employers, recruiters, and hiring managers.

The event is set for April 11, 2018 from 10:00 a.m. until 2:00 p.m., and will be at the Real Life Ministries building, 1866 North Cecil Road in Post Falls.

Here is a list of employers attending who have jobs they need to fill, along with a list of positions that are available: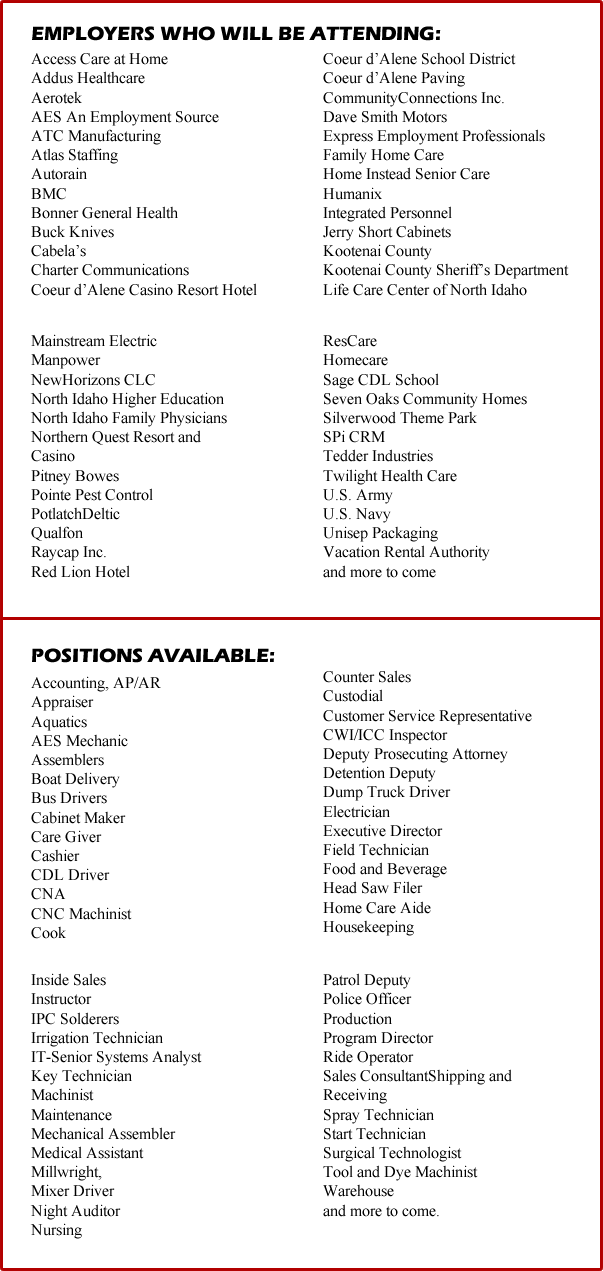 For more information, contact Stacey Hanlon at 208-457-8789, extension 3947, or by e-mail at: stacey.hanlon@labor.idaho.gov

Questions or comments about this article? Click here to e-mail!