Penguin Plunge 2018
March 18, 2018
Penguin Plunge 2018 yesterday was a cold affair.

That did not stop the excitement and enthusiasm of the many participants who jumped into the cool Kootenai River, for the noble purpose of raising funds for the Special Olympics

The Plunge supports Special Olympics and all pledges donated are used to support Special Olympics athletes across the state.

Many individuals and groups, including Sheriff Reserve officers, the Distinguished Young Women 2018, Explorer Post #190, and others, dressed in their finest St. Patrick's Day costumes, or other regalia, and others. After those freezing moments, participants could warm up in a hot tub donated by North Idaho Spas.

Take a look at the accompanying photographs below.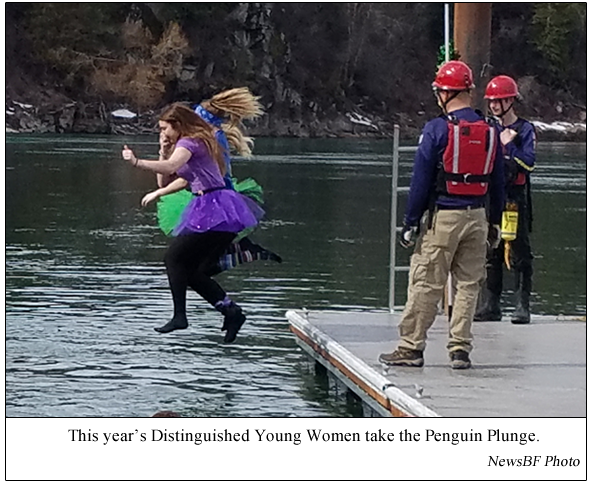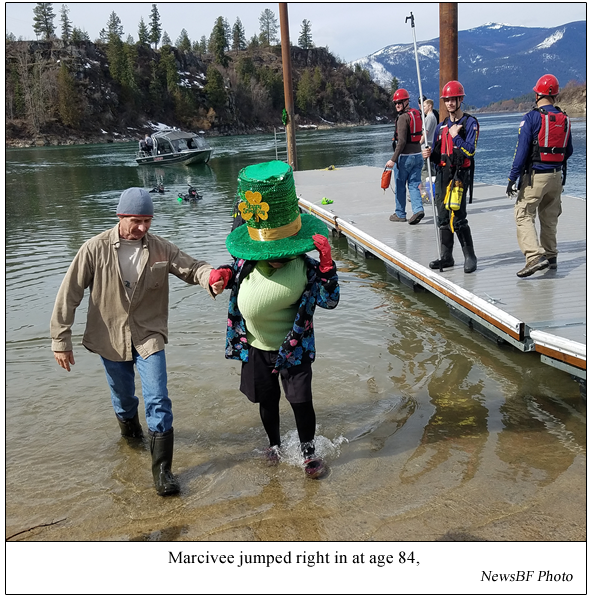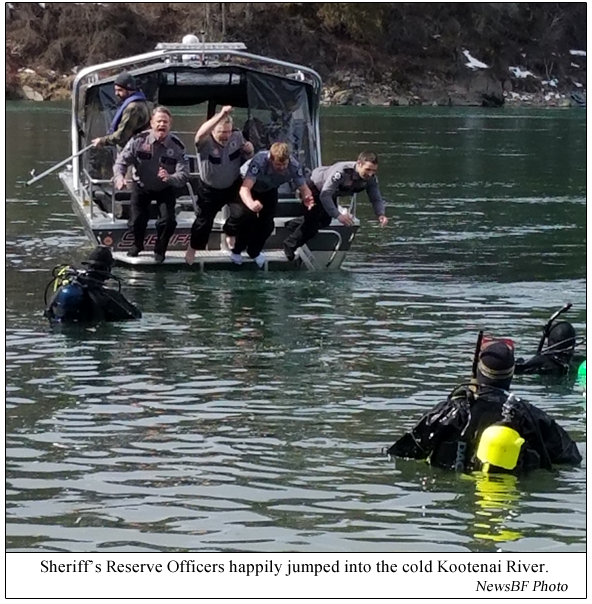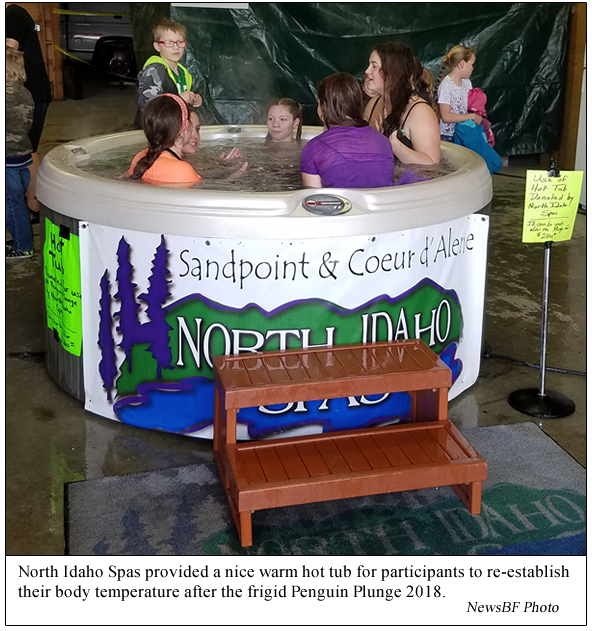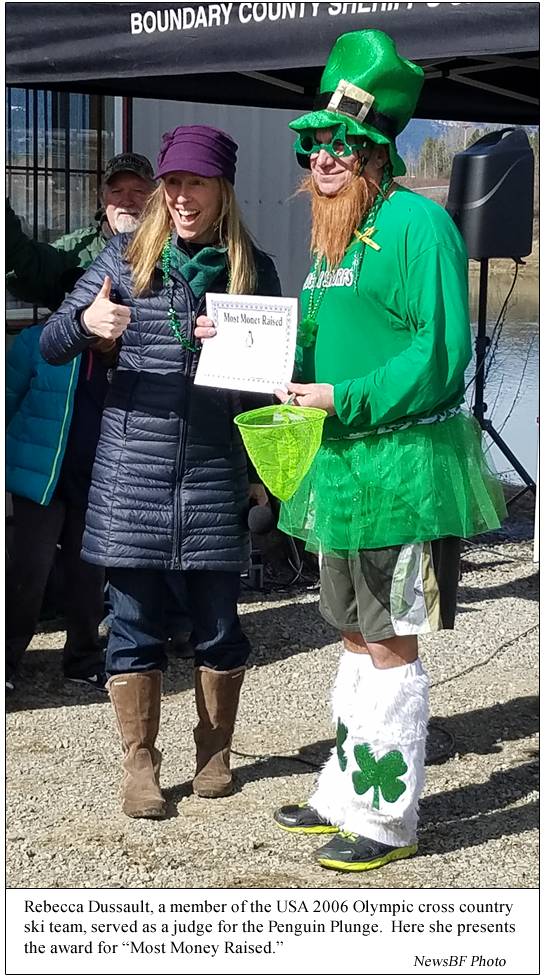 Questions or comments about this article? Click here to e-mail!