White Clouds wilderness area could be renamed for
former Governor Cecil Andrus
March 5, 2018
By unanimous consent, the U.S. House Natural Resources Committee in mid-February passed Idaho 2nd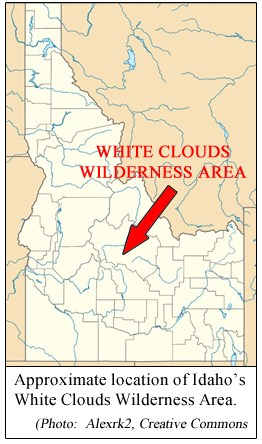 District Republican Congressman Mike Simpson's bill, H.R. 4134, which would rename the White Clouds Wilderness after former Idaho Governor and Interior Secretary Cecil D. Andrus. The White Clouds Wilderness area is located in Custer County in central Idaho, southeast of the town of Stanley. The 90,000+ acre wilderness area features several mountain peaks towering above 11,000 feet elevation. The area was originally added to the National Wilderness Preservation System in 2015.

"I am very grateful to Chairman Bishop and the Committee for passing legislation to honor the late Governor Andrus," said Representative Simpson. "Governor Andrus meant so much, to so many in Idaho. So do the White Clouds. It is only fitting that this iconic land in Idaho is forever tied to the man who dedicated his public service to protecting it. Today is an important first step in renaming the White Clouds after Governor Andrus."

Simpson introduced the resolution back in August, shortly after Andrus died. The resolution is now in the process of heading for consideration by the full House.
Questions or comments about this article? Click here to e-mail!