BCH Trees of Care to help BoCo Backpacks
November 28, 2017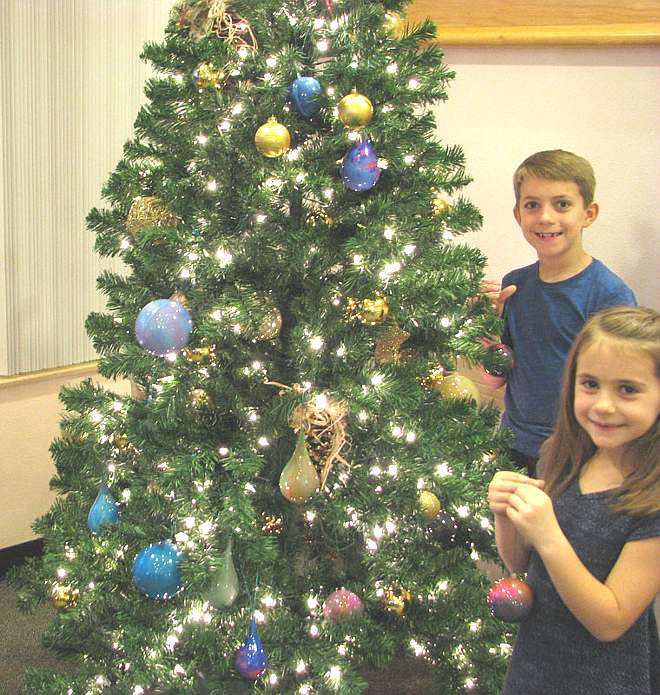 Stryder and Reece Liermann help decorate the Tree of Care in the Boundary Community Hospital Outpatient Services Lobby.
This year Boundary Community Hospital is sponsoring Christmas Trees of Care in their Outpatient Services Lobby, Emergency Waiting Area and at Boundary Community Clinics for the benefit of Boundary County children through the BoCo Backpacks program.

Special limited edition, hand-crafted ornaments, created by Naples, Mt. Hall and Valley View elementary school students, will be available for a $5 suggested donation, with one-hundred percent of the donations being used to provide healthy food for children in Boundary County through the BoCo Backpack program.

BoCo Backpacks will have ornaments available at the Celebration of Christmas Craft Sale at Boundary County Fairgrounds this Friday and Saturday, December 1-2.

After the craft fair, the ornaments will be available during normal business hours at the Hospital and Boundary Community Clinics through December 29.

For more information about the BoCo Backpack program, please contact Shirley Anderson, (208) 267-3068.
Questions or comments about this article? Click here to e-mail!