Sustainable small farm course offered
October 24, 2017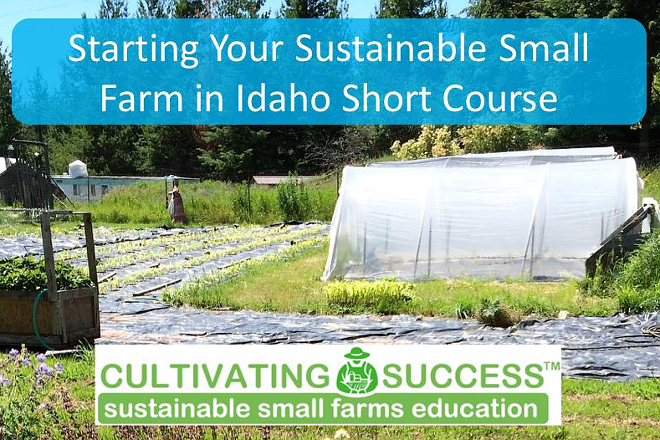 A "Starting Your Sustainable Small Farm in Idaho Short Course" series of classes will be offered in January in eight Idaho towns, including Bonners Ferry!

This course helps new and aspiring farmers take the first steps toward setting goals, assessing resources available -- physical, financial and personal-- and exploring enterprises that are the best fit for you and your land. Participants will leave the course with a better understanding of how to make your farm a success, be exposed to a variety of farming and ranching systems, network with other participants, get exposure to local resources, hear from experienced farmers and visit local farms.

The course is designed for those who have decided to make some or all of their livelihood from farming and are actively planning to start or expand their sustainable farm within a few years. Participants do not, however, need to have land or know what they will grow. Exploring the opportunities is what they want to help you do.

Time in this course will be evenly split between in-class sessions and online assignments. First, participants will log in to a live introductory webinar from their personal computers at 6 p.m. Monday, January 8. Then, three-full day 8:30 a.m. to 3 p.m. in-class Saturday sessions will be offered at the Boundary County Exension office January 13, February 3 and March 3. An end of class potluck will be scheduled for March 29. Additionally, at least two farm tours will be scheduled in the spring.

The course is $115 for the full series, which includes course materials, books and farm tours. Spouses, partners or additional adult family members can take the course for an extra $35, but will receive only one copy of materials and meals. Additional youth registrations are $5. Registration is required by January 6 so that participants can receive pre-workshop content and further instruction.

To sign up for the Bonners Ferry class, click here. Courses will also be offered in Caldwell, Driggs, Kamiah, McCall, Moscow, Sandpoint and Weiser, and tickets for those locations can be purchased at www.cultivatingsuccess.org.
Questions or comments about this article? Click here to e-mail!