Please send me your news!
November 16, 2017
By Mike Weland
Editor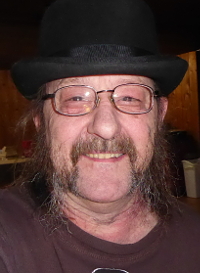 Editor Mike Weland

A lot of people tell me they're surprised and pleased to find news of their organization that I've picked up from a website or on Facebook, or found on a poster on a wall downtown. I will keep looking and sharing, but instead of waiting for me to find it, why not make sure I get it by sending it to me?

If it's something you want shared with the community, I welcome it! If it's something in years past you would have sent or dropped off at the newspaper office, the radio or TV station, it's news I want to share!

Business news, personal news, lost dogs, local fundraisers, fun events, reunions and more; that's what makes small-town news the very best news. Things that make you want to call grandma to let her know so she can print it out and hang it on the fridge!

If it's something you feel the need to tell your neighbors, it's the type of news that makes News Bonners Ferry the most turned to source of timely news in Boundary County, and we won't charge you for publishing.

At NewsBF, you don't have to worry about deadlines and you can include photos, digital audio and even digital video if it adds to the story!

Email mikeweland@gmail.com, and attach whatever digital files are needed to get word out, message me on Facebook, or mail it to Mike Weland, P.O. Box 1625, Bonners Ferry, ID 83805!

If you have a story idea you'd like to share, give me a call, (208) 295-1016. I'm not as young and spry as I used to be, but if it's a story of our community that needs to be told, I'll get there to cover it if at all possible! Oh, and be sure to speak up -- I might not have my hearing aids in!
Questions or comments about this article? Click here to e-mail!