BCMS Leadership Class says thank you, veterans
November 10, 2017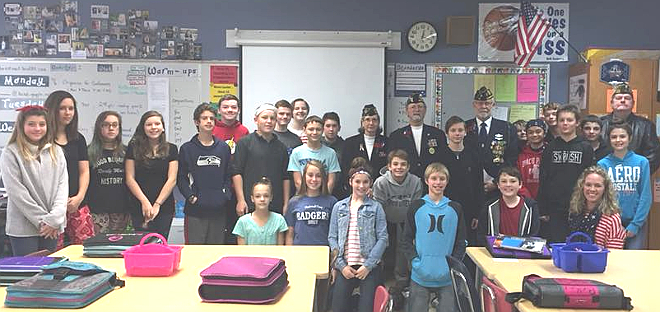 The Boundary County Middle School Leadership Class extends a big thank you to the veterans who came and spoke to their advisory classes today, and to the students who were very respectful and participated and wore red, white and blue!

And the results are in. .. It was a friendly, competitive Penny Drive for a great cause, and they raised $1,255 for veterans! The advisory winners were; 8th grade - Mrs. Johnson; 7th grade - Mrs. Hinthorn; 6th grade - Mrs. Stolley.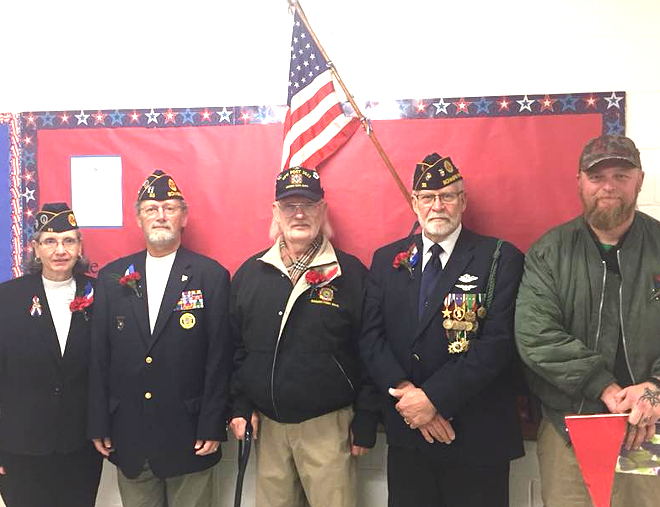 Questions or comments about this article? Click here to e-mail!