RCC honors vets as Back Adit plays The Pearl
November 6, 2017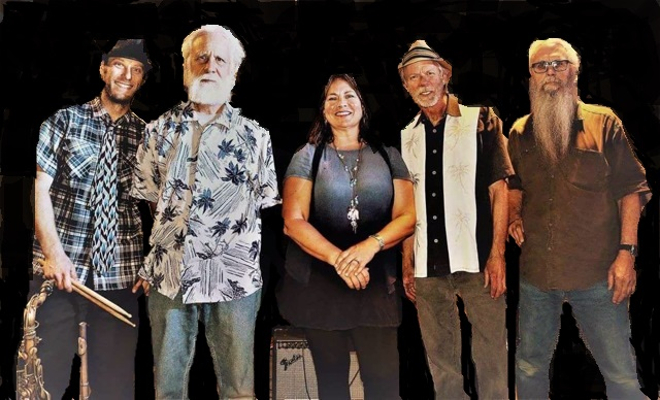 Looking for a way to honor and entertain your local heroes? Bring them to The Pearl this Veteran's Day to see Back Adit! The show starts at 7 p.m. Saturday, November 11.

Rawlings Community Counseling sponsors all veterans for this show, offsetting regular ticket prices for our community's veterans. Veterans receive the same price as students, $5, for a show they won't want to miss.

Treva Rawlings happily provided the ticket sponsorship, expressing gratitude for our veterans: "We at RCC respect and appreciate the service of our Veterans and are proud to honor them in all the ways we can. That is why we chose to underwrite tickets for veterans to attend this concert. We also offer counseling services to vets and accept VA insurance."

Back Adit's style mix of strings, woodwinds, percussion and harmonies blend to form an entertaining assimilation of swing, eclectic folk, and jazz. This unique group plays throughout the Pacific Northwest and offers a distinctive and sound uncommon to most venues, with instrumentation ranging from banjo to electric mandolin and saxophone.

True musicianship exudes from them, entertaining groups of all ages and all audiences.

Doors open at 6 p.m. for beverages, a dinner option and delectable goodies from Nora's Pearl Café.

Tickets are available at Mountain Mike's and Bonners Books, call (208) 610-2846 or check out their website, www.thepearltheater.org, for online ticket sales.

The Pearl Theater is a non-profit organization, dedicated to fostering the performing arts throughout Boundary County. For more information or for membership, please call (208) 610-2846 or email info@thepearltheater.org.
Questions or comments about this article? Click here to e-mail!