Old Bonners Ferry Halloween tale makes 'The Slice'
October 27, 2017
By Mike Weland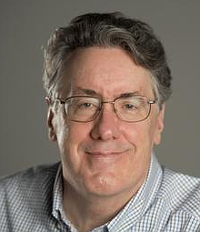 "The Slice" columnist Paul Turner

I was out of town Thursday when Denise Crichton sent NewsBF an email with a clip from the day's Spokesman Review, the paper I worked at before I came to Bonners Ferry in 1991.

The clip was a column by Paul Turner, who I worked with way back when, and it featured a friend, Howard Kent, whom I have written about often since my arrival here.

So how could I not share the October 26 column, "The Slice?"

"Halloween 1957: Howard Kent and a friend decided to concentrate their trick-or-treat efforts that year on a part of Bonners Ferry known to be a target rich environment for kids seeking high-quality candy. And they had a plan to maximize their take.

"'After making our first haul, we returned to my home, changed into different costumes, and set out to make a second haul from the same area.'

"All went well until they got to one house where the owner required trick-or-treat kids to sign a guest book before he dispensed candy ..."

And you'll have to read the rest of the tale on the Spokesman Review website!
Questions or comments about this article? Click here to e-mail!