The end of a Christmas concert era approaches
October 12, 2017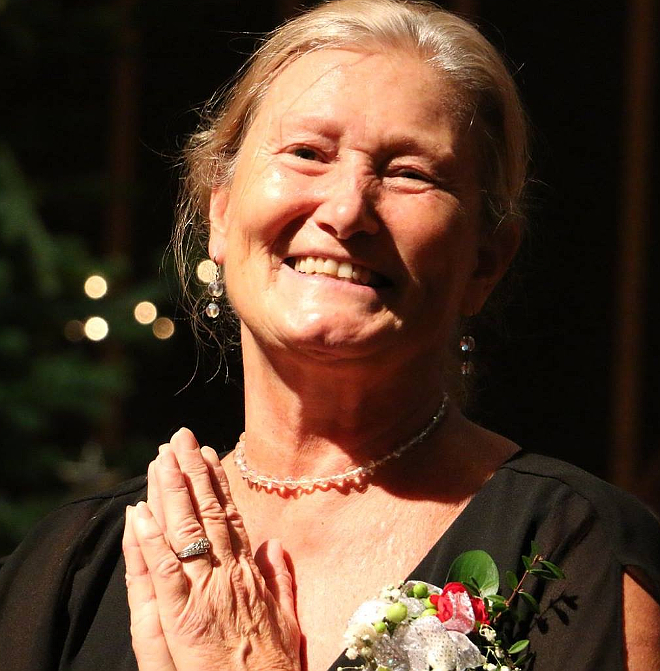 The Bonners Ferry Community Choir will begin rehearsals for this year's Christmas concert next week, and all singers, high school age through senior citizens, are welcome. No auditions are required, but it's going to be a special year for singers, though tinged with sadness as two women who've been the choir's heart and soul for 40 years both step down.

Rehearsals start at 6:30 p.m. Tuesday, October 17, at Trinity Lutheran Church, 6784 Cody Street, Bonners Ferry, and continue each Tuesday evening until the concerts on December 15 and 17.

Singers ages 10-15 are also welcome but should be accompanied by a parent or guardian.

This will be the 40th annual Christmas concert conducted either by current conductor Vicki Blake Thompson (pictured above) or current accompanist Barb Nelson, and it will be their final Christmas concert together as well as a celebration of those 40 years, featuring some of their favorite works from the previous years.

The Bonners Ferry Community Choir is seeking a conductor and accompanist for the 2018 and subsequent Christmas performances. Both Barb and Vicki are willing to work with potential conductors/accompanists to facilitate the transition.

Anyone interested can contact Vicki at vickiblake1@mac.com.
Questions or comments about this article? Click here to e-mail!