Don't let election 2018 make you overlook November 7
October 9, 2017
Idaho's 2018 gubernatorial candidates to date (l-r) Dr. Tommy Ahlquist, Raul Labrador and Brad Little.
There's an election coming up November 7, but the ads you're seeing on television and in the daily papers aren't for this year, they're for next year's mid-term election cycle. In this year's final election, on November 7, only residents of the Cities of Bonners Ferry and Moyie Springs will be going to the polls in Boundary County, but it's the most important of elections as we vote in city officers.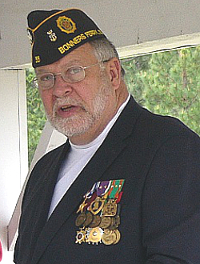 Kenneth D. Toline

In Bonners Ferry, incumbent city councilman Ken Toline, appointed by Mayor David Sims in January to finish the term of Connie Wells, makes his first run for office against challenger Valerie Thompson, a BFHS and Gonzaga University graduate and long time English teacher at Boulder Creek Academy. Both are running for a single available two-year term.

Incumbents Adam Arthur and Ron Smith are both running unchallenged for two available four year seats.

In Moyie Springs, Mayor Chad Farrens is running unopposed for another four year term, and five people are running for two open four year terms; incumbent Stephen C. Economu, Aaron D. Hegge, Geoff Hollenbeck, Douglas A. Reoch and Rosanne Smith.

When the votes are tallied, the top two vote getters will be sworn into office in January.

While this important election receives little fanfare, the "big" races for state offices that begin with the May 15, 2018, primary and conclude with the November 6 general election, is already generating heat.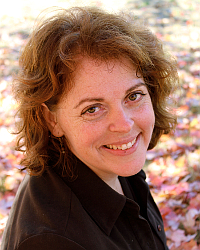 Valerie Thompson

Nationwide, the 2018 midterm election will see all 435 seats in the United States House of Representatives and 33 of the 100 seats in the United States Senate be up for grabs, in addition to 39 state and territorial governorships, including Idaho's.

Several Idaho state races are already underway.

For governor, incumbent C.L. "Butch" Otter has already announced that he will not seek a fourth term. As a result, Idaho First District Congressman Raul Labrador will not seek another term in the U.S., but will run instead to go to the state house. The Idaho Lieutenant Governor's seat will also be up for grabs, as incumbent Brad Little will also run for the governor's office and a third candidate, Dr. Tommy Ahlquist, who visited Bonners Ferry on Saturday, is already gaining ground in his first run for political office.

All three Republicans will face off in the May 15, 2018, primary election.

Announcing campaigns for Little's office to date are Idaho Senators Marv Hagedorn and Kelley Packer, former state representative Janice McGeachin and former Idaho Republican Chair Stephen Yates will also all face off in the May 15 primary.

Four people are already in the running for Labrador's Washington, D.C. office; Liberty Republican Michael Snyder, former Idaho Lieutenant Governor and attorney general David Leroy, former Idaho State Senator Russ Fulcher and Idaho State Representative Luke Malek.

Idaho Second Congressional District U.S. Congressman Mike Simpson has yet to announce whether he will seek reelection and no one has yet stepped into the breech to challenge him should he run.

In other state offices, Idaho Attorney General Lawrence Wasden, Secretary of State Lawerence Denney, Superintendent of Public Instruction Sherri Ybarra have all announced that they will run for another term.

Wilder School Superintendent Jeff Dillon will challenge Ybarra in the Republican primary.

State treasurer Ron Crane will not seek reelection, to date Ada County Treasurer Vicky McIntyre and business owner Tom Kealey, both Republicans, are running.

State controller Brandon Woolf has not yet decided on running for a second term, and no one has yet thrown their hat in the ring.

Editor's note: NewsBf is dedicated to providing fair and unbiased editorial election coverage and information on all candidates and issues that will appear on ballots before Boundary County voters. In the days ahead, articles on candidates who have given us the opportunity to meet with them will appear, and we welcome opportunities to interview candidates or, where an interview is impractical, to receive press packets from each candidate and from every side of each issue or proposition to go before voters. Call Mike Weland (208) 295-1016, or email mikeweland@gmail.com to learn more. We also welcome and appreciate political advertising, available by calling Advertising Director Myrtle McLean at (208) 946-9533.
Questions or comments about this article? Click here to e-mail!