September flew by at Mt. Hall Elementary
October 5, 2017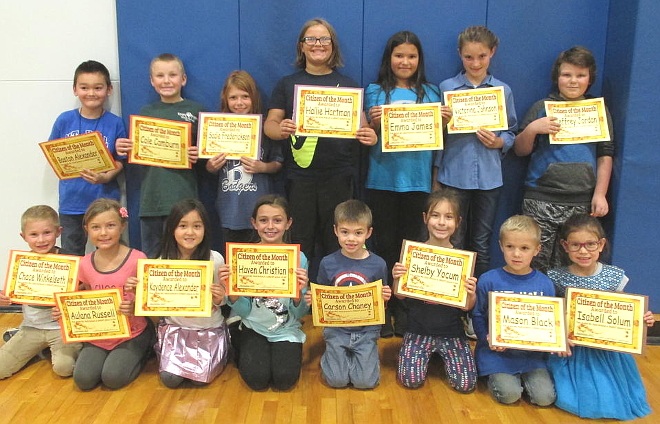 Mt. Hall Elementary Citizens of the Month for September are, front row (l-r); Chace Winkelseth, Aulana Russell, Kaydence Alexander, Haven Christian, Carson Chaney, Shelby Yocum, Mason Black ansd Isabell Solum. Back row; Boston Alexander, Cole Camburn, Sadie Frederickson, Hallie Hartman, Emma James, Victoria Johnson and Jeffrey Jordan.
By Principal Lisa Iverson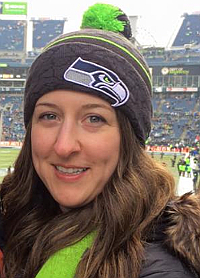 Principal Lisa Iverson

September came and went in a blink of an eye, and what a productive month it was! Our students did a fantastic job falling back into the school routine. A big piece to our successful start up is the dedicated staff at Mt. Hall. A lot of the teachers spent the majority of their summer either at the school or working on curriculum.

One thing is for sure, the staff at Mt. Hall truly care about our students.

One of my goals this year is to have more student input. A couple weeks ago I ate lunch with six students, and together they planned our first positive behavior party: Fall Themed Sports Day and Ice Cream Sundaes!

Mother Nature cooperated, so that part was easy, but coming up with enough supplies and helpers for 145 ice cream sundaes was a real feat. I would like to thank all of the parents who were able to help out. Your donations and help serving sundaes made the party a huge success.

The kids and staff loved it!

Mt. Hall is a great place for students to come play, learn, and grow, and I want to make that abundantly clear to all of our stakeholders.

I would like to invite you to our next school board meeting on October 16 at Mt Hall. It would be a great opportunity for you to meet our Board of Trustees and show your support for our school.

Until next month, Go Wildcats!
Questions or comments about this article? Click here to e-mail!