Ronniger's offering veggies for harvest help
October 5, 2017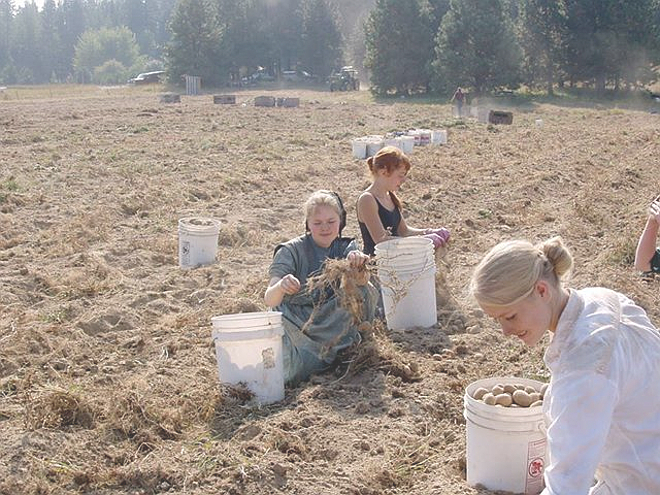 Ronniger's Farm will be harvesting potatoes harvest in their field near Three Mile on Monday, October 9, and will trade winter vegetables to anyone who wants to come out and help! For every hour you help, you'll get $10 worth of your choice of vegetables, including carrots, beets, garlic, onions, squash and more ... yes, even potatoes!

If you are interested in harvesting potatoes for a barter in winter storage crops, call at (208) 627-8181 or send them a message via Facebook.

It's a great way to stock your larder for the winter ahead!
Questions or comments about this article? Click here to e-mail!