Aerobics & Iron moving to Main Street
October 2, 2017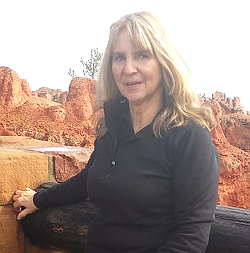 Joyce Hartbarger

The fit folks at Aerobics & Iron, perhaps the longest-running fitness program still ... ahem ... kicking in Boundary County, will welcome participants to their new home this Thursday above This Old Trunk in the old South Hill Furniture building at 7219 Main Street, Bonners Ferry.

Formerly located in the old American Legion building on Kootenai Street, A&I's dedicated clients took to meeting in private homes after the Legion Building sold, and now that they have a new permanent home once again, the long-familiar faces behind A&I, owner Joyce Hartbarger and instructor Rebecca Huseby, are inviting new clients and old to stop in and see if Aerobics & Iron is right for you.

"I've got some great news!" Huseby said. "As most of you know, I've been an instructor with Aerobics & Iron for many years. Now, fitness classes come and go, and there are some valid reasons why people come and go along with them! I used to think that getting older meant you just automatically had to stop doing the things you loved. Well, that's just not so! I was in my 40s when I started instructing ... now I'm in my 60s, and guess what? I'm still able to "put my right big toe into my left ear!" The flexibility to thrive and enjoy life does not have to be left behind as we grow older!"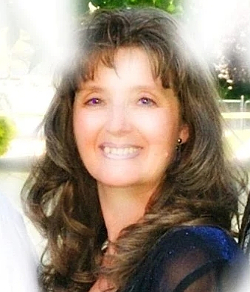 Rebecca Huseby

Aerobics & Iron workouts are basically 10 to15 minutes of warm up to get the muscles ready to stretch and strengthen, followed by strength training, balance and flexibility.

During the last segment, they focus on stretching to produce more efficient blood flow to the muscles and other tissues of the body.

They laugh a lot and just enjoy each other's company, too!

Classes are held from 10:15 to 11 a.m. every Tuesday and Thursday.

"Some of you have come to A&I classes in the past, and we have changed our format some over the years, but my goal as an instructor," Huseby said, "is to help you have the best body you can, no matter your age or health issues.

"It doesn't take hours in the gym, which most of us don't have time to spare, and it can be so much fun to get fit with other folks who are doing the same thing!"

The first session upstairs at This Old Trunk kicks off at 10:15 a.m. Thursday, October 5. Doors open at 10 a.m., please use the parking lot in the back of the building or the city parking lot and come in through the back entrance. Bring water and wear comfortable clothes that you can move easily in. You may prefer to bring your own mat as well.

Cost is $5 per person per class, $25 per month single, $35 per month for family members or $50 per month for three or more family members.

For more information or if you have questions, e-mail Rebecca at sasrebowup@yahoo.com or text (208)610-9690, or call Joyce at (208) 267-2942.

"And please, spread the word!" Huseby asks. "Everyone deserves the chance to be as fit as they can be - sometimes all it takes is a little help from a friend!"
Questions or comments about this article? Click here to e-mail!