Bonners Ferry man facing 10 years for arson
September 27, 2017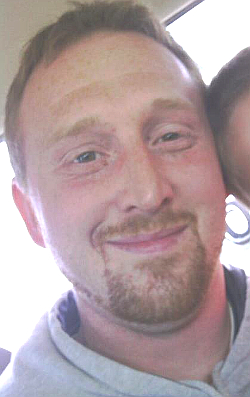 Facebook photo

A 32-year-old Bonners Ferry man told a deputy he was homeless as he confessed to lighting a shed he said he'd been staying in in Moyie Springs on fire Saturday morning. He is now facing up to 10 years in prison after being charged with third degree arson.

Deputy Clint Randall responded to a report of a shed on fire on property owned by Jimmy Ball at 5:33 a.m. Saturday. At 5:39 a.m., the person who reported the fire called in to say the person who lit the fire had red hair.

When he arrived at the scene, Randall wrote, he walked back to the fire, in a storage shed behind the residence at 16 Lucky Lane, and a man approached him and confessed that he's started the fire.

"He repeated this several times, turned around, and put his hands behind his back, wanting me to arrest him," Randall wrote in his report. "I told him to relax and asked him what happened."

The man, later identified as Jon Ratcliff, told Randall he was homeless, though he does have an address listed in Bonners Ferry, and had decided to sleep in the shed of the unoccupied home.

"He was very cold and started a fire in a pan using a bag of wood chips that was in the shed," Randall wrote. "Ratcliff was unclear what happened next."

He started off by telling Randall that he had started the fire as a sacrifice to his family because they needed warmth, then said his family lived elsewhere in the county. Often distraught and crying openly, Ratcliff next said the fire was part of a movie he had recently watched, and that he thought that his lighting the fire was part of that movie.

Ratcliff told Randall, of his own volition, that he had no history of mental illness, nor had he, he said, used drugs or alcohol in more than a week.

After detaining Ratcliff, in handcuffs, in his patrol car, Randall spoke with Jason Moore, who had reported the fire.

Randall then took Ratcliff into custody, charging him with second-degree arson, which, under Idaho Code, is applicable when a structure is burned and carries a maximum penalty of 15 years in prison and a $75,000 fine.

After reviewing the case, Prosecutor Jack Douglas opted to reduce the charge to third degree arson, still a felony, but applicable for burning real or personal property and carrying a maximum penalty, if convicted, of 10 years in prison and a $50,000 fine.

Ratcliff, who as of this posting remains incarcerated in the Boundary County Jail on $5,000 bond, is scheduled to appear in court for a preliminary hearing before Judge Justin Julian at 1:30 p.m. Friday, October 6.
Questions or comments about this article? Click here to e-mail!