Sims preparing for state DYW in Idaho Falls
September 12, 2017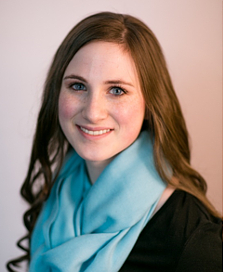 Bonners Ferry Distinguished Young Woman Hannah Sims

High school senior girls from across Idaho, including Hannah Sims of Bonners Ferry High School, will join together in Idaho Falls for the Distinguished Young Women of Idaho program to be held Friday and Saturday, October 6-7 at the Civic Auditorium.

Participants will compete for $27,500 in college scholarships and the opportunity to represent the state as the Distinguished Young Woman of Idaho for 2018.

The program is open to the public and will begin at 7 p.m. on Friday night with a Saturday morning matinee competition beginning at 10 a.m. Finals night will begin at 7 p.m. on Saturday, October 7.

Tickets will be available at the door for $15.

The 37 young women competing will be evaluated by a panel of five judges in the following categories: Scholastics (25%), Interview (25%), Talent (20%), Fitness (15%), and Self-Expression (15%). The participant selected as the Distinguished Young Woman of Idaho will advance to the national level at the 61st annual Distinguished Young Women National Finals in Mobile, Alabama on June 28-30, 2018, where she will join with 50 other representatives from across the country in competing for cash scholarships and the opportunity to represent the program as the Distinguished Young Woman of America.

In addition to Hannah, Distinguished Young Women of Idaho welcomes the following participants to Idaho Falls: MacKenzie Akins, Potlatch; Abbey Andersen, Magic Valley; Kelli Andrews, Sugar/Salem; Britanne Barnes, Marsh Valley; Anastasia Bearden, The Camas Prairie; Mylianne Capson, Snake River; Hannah Christensen, Troy; Kyah Davey, Ririe; Alissa Dorman, Madison; Rachel Forest, Pocatello/Chubbuck; Jessica Goodmansen, Post Falls; Madeline Harker, Bonneville County; Maggie Keller, Nampa Valley; Hailey Kunz, Teton; Alexandra Lerwill, Ashton; Meghan McCulloch, Caribou County; Virginia Monk, Genesee; Gracie Nelson, St Maries; Julia Neuder, Sandpoint; Alexandra Ozeran, Lewiston; Kandace Parker, South Fremont; Destanie Ponce, Aberdeen; Olyvia Saathoff, Rigby; Kaitlyn Sauer, West Jefferson; Ashley Shirley, Mini-Cassia; Kaylee Smart, Montpelier; MaCall Smith, Malad, Brooke Staszkow, Moscow; Grace Swainston, Franklin County; Kaylee Taylor, Priest River; Mia Toussaint, Blackfoot; Emily Turpin, Firth/Shelley; Megan Waite, Orofino; Anna Walker, Boise Valley; Abigail Wilson, Kuna; Clara "Marie" Zaragoza, Coeur d'Alene.

For more information on Distinguished Young Women of Idaho please contact Darady Van Orden at (208) 521-0011 or idaho@distinguishedyw.org.
Questions or comments about this article? Click here to e-mail!