Open house set at The Little White Church
September 3, 2017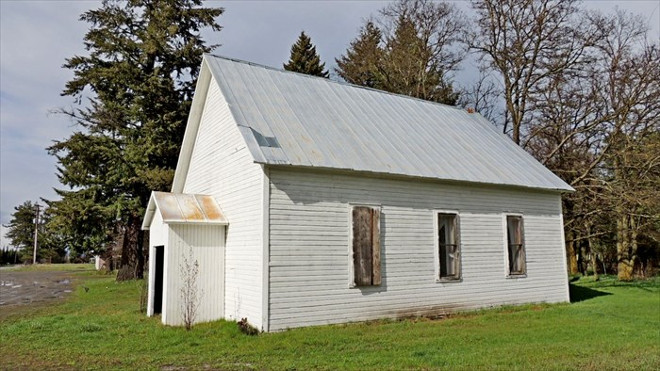 The Little White Church in Paradise Valley as it looked before work statrted to restore it the years ago. The work is all but finished, and it's time to celebrate!
After three years of fixing up The Little White Church in Paradise Valley, built in 1903, most of the work is pretty much finished, and Larry Hall is organizing a potluck picnic and open church for the community!

Everyone is invited to stop by the church, located at the intersection of Paradise Valley and Kootenai Trail Roads, at noon Saturday, September 9, to get a first-hand look at the work that's been done and learn some of the history on it.

Please bring a hot dish, side dish, salad or dessert to share!
Questions or comments about this article? Click here to e-mail!