Angry young college hopeful charged with murder
August 30, 2017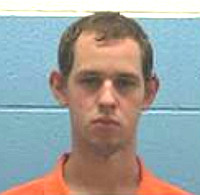 Jacob Coleman

A Puyallup, Washington, man denied entry to Gonzaga University in Spokane is in the Bonner County jail, admitting to deputies that he became enraged at being turned away, and so hailing a cab and eventually killing the driver.

According to the Bonner County Sheriff's Office, Jacob Coleman, 19, flew from Seattle to Spokane on Sunday with the intention of enrolling, but he was rejected for undisclosed reasons.

Coleman told investigators that he became angry, and his thoughts turned to murder. He returned to the Spokane Airport, growing angrier with every passing minute., and instead of boarding a plane to return home, he hailed a cab, giving the driver an address in eastern Bonner County, telling the cabby it was the home of a friend.

In Ponderay, he asked the driver to stop at a store, and he went in and bought a knife, then returned to the cab, giving the driver better directions to the fictitious address.

When it became apparent that Coleman did not have a legitimate destination or friend in Bonner County, the driver pulled over in Kootenai, Idaho, near the intersection of Spokane Street and East Railroad Avenue, where Coleman, using the knfe he'd just purchased, stabbed the cab driver to death.

With his long delay, concerned family members tried to reach the driver, Gagandeep Singh, 22, Spokane Valley, and getting no answer, they next contacted the Bonner County Sheriff's dispatch center. A short time later, a patrol supervisor found the vehicle.

Coleman was taken into custody and charged with first degree murder.

Anyone who may have seen this incident or who has information that might be helpful to the investigation is asked to call the Bonner County Sheriff's Office at (208) 263-8417.
Questions or comments about this article? Click here to e-mail!