Air quality worsens as smoke blankets region
August 4, 2017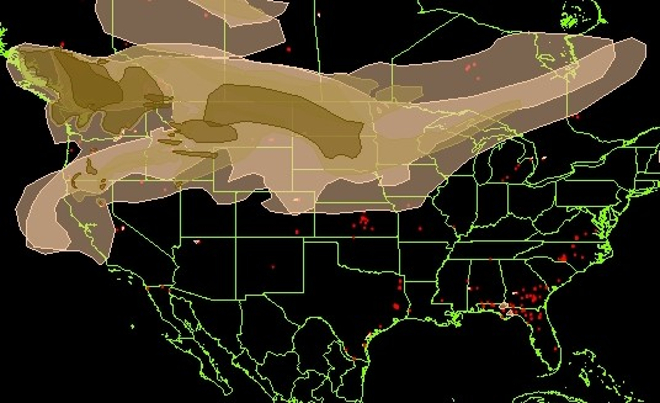 Smoke continues to darken Boundary County skies, and Idaho DEQ has reduced the air quality index in Bonners Ferry to moderate while air quality in the north half of the county is classed as unhealthy.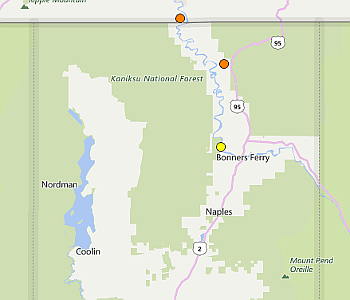 The yellow dot indicates moderate air quality on this DEQ map taken at 11:30 a.m. today, the orange indicate unhealthy air quality.

Those with asthma, COPD or other respiratory illnesses are advised to remain indoors as much as possible.

A DEQ Air Quality Alert for the region has been extended until Wednesday, August 9.

Meanwhile, hot, dry weather is expected to continue with no moisture in sight; over the next 10 days, temperatures are expected to climb into the 90s everyday except Saturday, when a high temperature of 87 is predicted.

Fire conditions throughout the region remain extremely high, and Stage 1 fire restrictions remain in effect region-wide.
Questions or comments about this article? Click here to e-mail!