Sandpoint woman killed in collision
July 15, 2017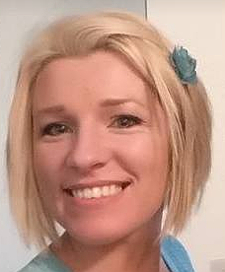 Samantha Wolf

A Sandpoint woman died in a head-on collision with a semi early today on Highway 95 north of Hayden.

According to the Idaho State Police, Samantha Wolf, 31, Sandpoint, was driving south in the northbound lane in a 2005 Chevy Tahoe at about 3:06 a.m. when she collided head-on on with a northbound 2017 Freightliner tractor-trailer near mile 433.

The driver of the semi, Samarpal Khaira, 23, and his passenger, Purewal Sukhpreet, 31, who was in the sleeper cab at the time of the collision, were both transported to Kootenai Health, Coeur d'Alene, while Wolf was pronounced dead at the scene.

Both occupants of the semi are from Alberta, Canada.

The investigation into the collision continues.
Questions or comments about this article? Click here to e-mail!