5.8 Montana earthquake shakes area
2:10 a.m. July 6, 2017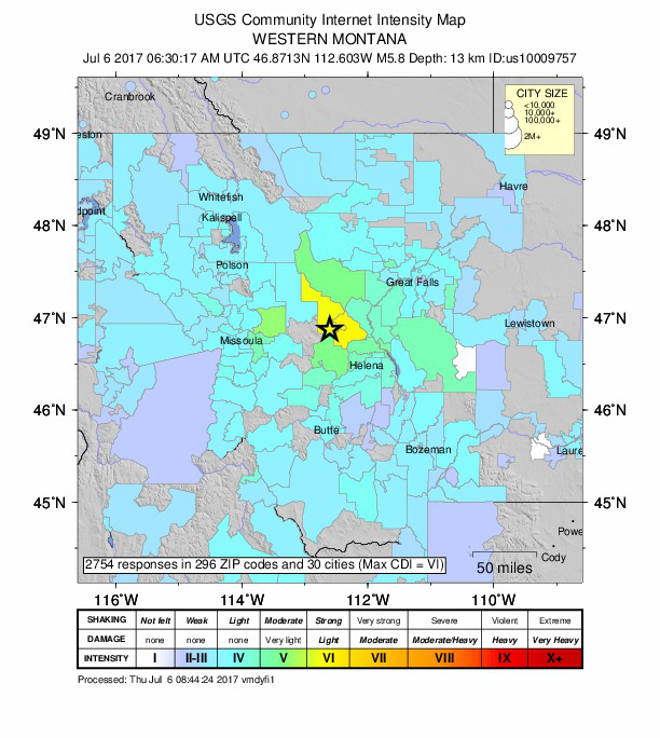 The U.S. Geological Survey reports that a 5.8 magnitude earthquake struck at about 11:30 p.m. Wednesday about 11 kilometers south-southeast of Lincoln, Montana, which is near Helena, at a depth of 13.6 kilometers.

The quake was reported felt in Boundary County and as far west as Spokane and Pullman, Washington, and the initial quake has been followed by at least nine aftershocks, the heaviest being magnitude 4.9, the latest at about 1:31 p.m., that one being 3.9 magnitude.

No damage has been reported.
Questions or comments about this article? Click here to e-mail!