Take time selecting a building contractor
July 6, 2017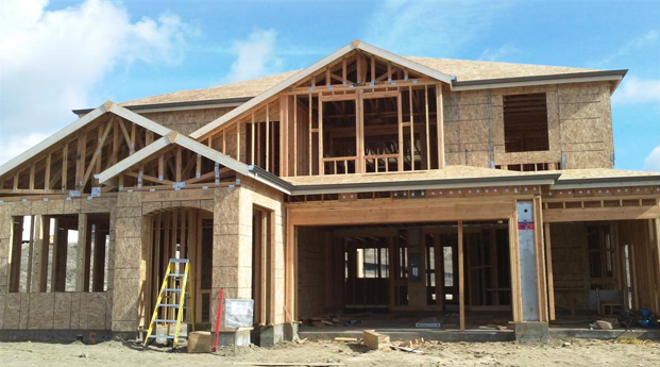 By Jason Mueller

Every construction job is different, but one thing remains true no matter what you're having built. You want to find a good reliable contractor that offers you fair prices.

This is usually a simple task to undertake and a licensed professional will be able to assist you from start to finish with the project you have in mind. You may know quality contractors already, and if you do, go ahead and rely on them for your work.

Without a good contractor, you'll have to do the work yourself and make sure that you are paying the right construction prices for Boundary County. Prices vary for the work that you're having done, so take your time, ask for quotes and become familiar with the going rate for the project that you need completed.

Get Bids for Your Specific Project
It's easy to find non-specific prices on the internet and by asking around town, but this isn't going to do you any good. When trying to determine how much a construction project is going to cost you, it makes the most sense to ask for a specific bid on your project.

This will leave you with the most accurate prices, and make it easiest to choose a contractor to work with. When getting bids make sure that the contractors all understand the details of your project, that way you'll end up with a price that you know is good in the end.

Look for Fair Rates
It's up to you to make sure that you're getting fair rates for any projects that you need completed in Boundary County. To do this, you need to talk with multiple contractors and find out what the going rate is for different construction projects.

It takes time to come up with accurate amounts, but the only way to do it is by obtaining estimates and keeping track of pricing. One option is to view multiple contractors in your area by using a website such as ContractorsToday or AngiesList.

Talk with Multiple Contractors
When looking for the best price, it's important to speak with at least a few different contractors. You're not necessarily looking to get the lowest price, or the highest price, but by talking with multiple providers you can make sure that you're getting a decent price and a quality provider for your money.

This is a solid investment of your time, so take a moment to research the providers in your area and make sure that you have one that you can count on.

Be Wary of Bottom Rate Prices
When getting estimates from contractors it's exciting to see one that's substantially lower than all the rest, but don't fall for it. Going with such a lowball estimate will almost always leave you with problems later.

It's much better to go with more realistic estimates, because you know that you'll get a quality build in the end. Lowball estimates come with shoddy work, low quality materials and a finished product that you can tell was done by a cut-rate contractor. Spend the extra money and pay for quality work that will last.

By hiring a quality contractor to do your projects in Boundary County, you'll enjoy quality work done at a reasonable price. It's not always wise to pay for the cheapest contractor, but with a bit of time you'll find the right option for your needs.
Questions or comments about this article? Click here to e-mail!