In the backwoods, be mindful of bear
July 6, 2017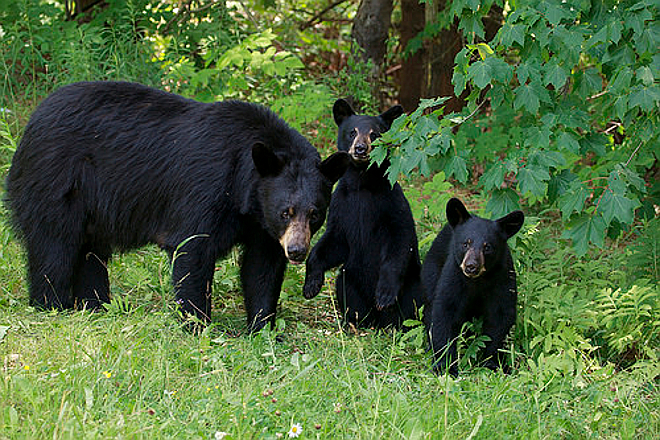 The Idaho Panhandle National Forests would like to remind visitors to the forest to be mindful of wildlife, particularly bears. Several bear encounters have occurred this week already. Whether you hike, mountain bike, or ride horses on your 2.5 million acres of beautiful national forest, the following suggestions will help make the journey safer for you, your companions, and wildlife:
* Remember, all wildlife can be dangerous. Please do not approach or feed wild animals, especially bears. Humans aren't the only ones that enjoy the warmer weather. Wildlife—our year-round residents on National Forests—are more active in the summer.
* We love huckleberries, and, so do bears. With what appears to be a bumper huckleberry crop this year, be extra careful and alert when picking berries.
* Bears are generally shy creatures and don't want to come face-to-face with you any more than you want to meet up with them. Be sure to make noise when hiking in bear country: Talk, sing or clap your hands to let a bear know of your presence.
* Store food in hard-sided vehicles or bear-proof containers. For more information, read the Idaho Panhandle National Forests' Food Storage Requirements. Proper food storage is required if you're recreating on national forest system lands north of Clark Fork, Lake Pend Oreille and the Pend Oreille River.
* If hiking with your dog, keep them on a leash, so that they don't lead an angry bear back to you.

Taking the time to know before you go, can save you a lot of time, hassle, and discomfort—all of which can spoil your summer fun. Keep safety in mind when you are enjoying the forest, and more importantly, have fun! More information on recreating in bear country is online at : http://www.bebearaware.org/index.html.
Questions or comments about this article? Click here to e-mail!