New signs to mark Vietnam Vets Memorial Highway
July 1, 2017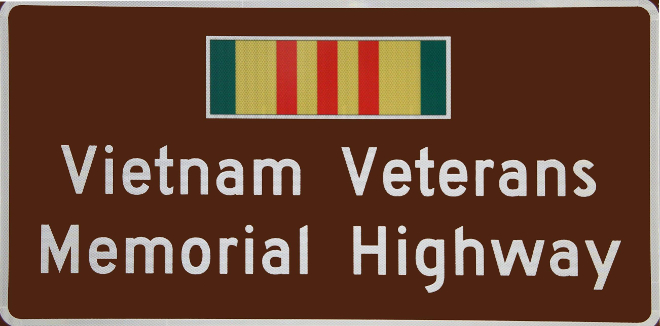 In anticipation of the Fourth of July holiday the Idaho Transportation Department (ITD) will officially unveil new 4x8-foot signs installed along the 275.6 miles I-84 in Idaho.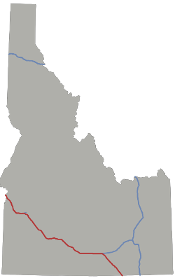 Idaho's Vietnam Veterans Memorial Highway, in red.

These signs are intended to increase visibility regarding the designation of I-84 as the Vietnam Veterans Memorial Highway.

The unveiling ceremony will happen at the I-84 eastbound rest stop near Fruitland on Monday, July 3, at 10 a.m.

ITD is providing these signs to honor all veterans who served and those who became casualties during the Vietnam War.

Between 1961 and 1965, 44,092 Idahoans served "in country" during the Vietnam War (approximately 36 percent of the veterans now living in Idaho). 217 of these Idaho heroes were killed in action and more than 1,000 were wounded.

Tragically, eight are still unaccounted for and remain missing in action.

Please join ITD in honoring the service of all of our Vietnam Veterans.
Questions or comments about this article? Click here to e-mail!