Storm brings power outages
June 26, 2017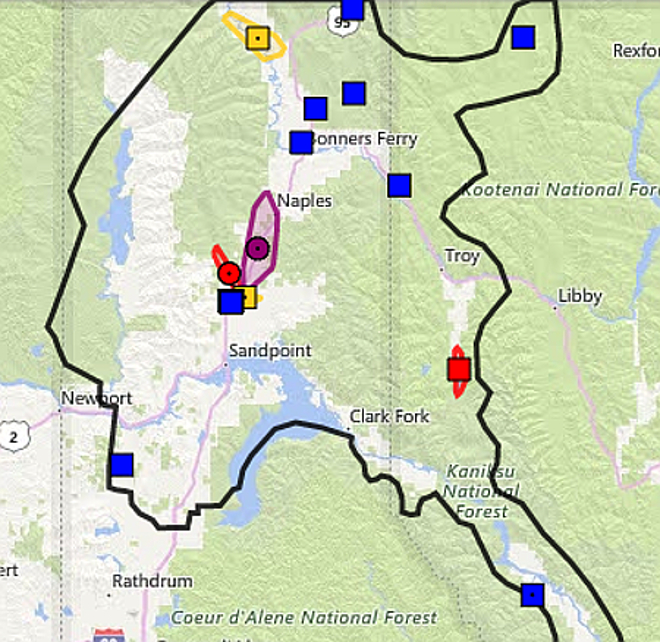 As of 9:10 this evening, many Northern Lights customers remain without power as storms continue to move through the area, bringing wind and lightning but sparse showers. There have as yet been no reports of fires sparked by lightning strikes, but dangerous weather is expected to continue through 11 p.m. today.

In the Northern Lights power outage map above, taken at 9:10 p.m., the purple area circled between Naples and Ponderay shows where 682 customers are in the dark, in the yellow circle near Porthill, 57 members are without power.

The blue squares are one or two customers out. In the red circled area near Sandpoint, 255 customers are reported without power, in the red circled area south of Troy, Montana, 282 are out.
Questions or comments about this article? Click here to e-mail!