Rotary awards 13 scholarships
June 8, 2017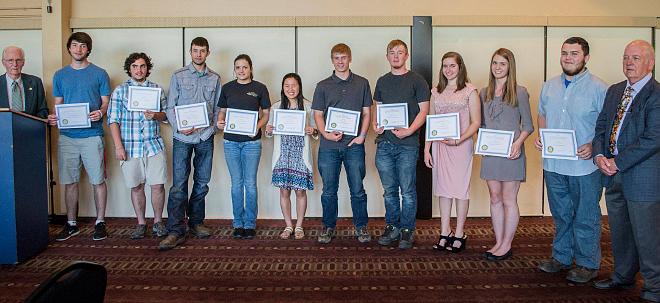 Thanks to fundraising opportunities like the upcoming circus on June 14, as well as the generous community we are blessed to call home, the Bonners Ferry Rotary was able to present 13 scholarships this year to local students who are off to pursue higher education.

Congratulations to the 2017 scholarship recipients, in no particular order; Abby Davis, Alaina Rushing, awarded the Willis Dentistry Scholarship, Brittany Spangler, Caleb Harrington, Dawson Brod, awarded the Accurate Collision Scholarship, Evan Wasmer, Grace Coughlin, awarded the Kootenai River Inn Scholarship, Janson Figueroa, Kevin Gray, awarded the Mel Branch Scholarship, Lauren Wages, Louis Balcaen, Mary Fioravanti, awarded the Columbia Bank Scholarship, and Tucker Smith, winner of the Oxford Inc. Scholarship.
Questions or comments about this article? Click here to e-mail!